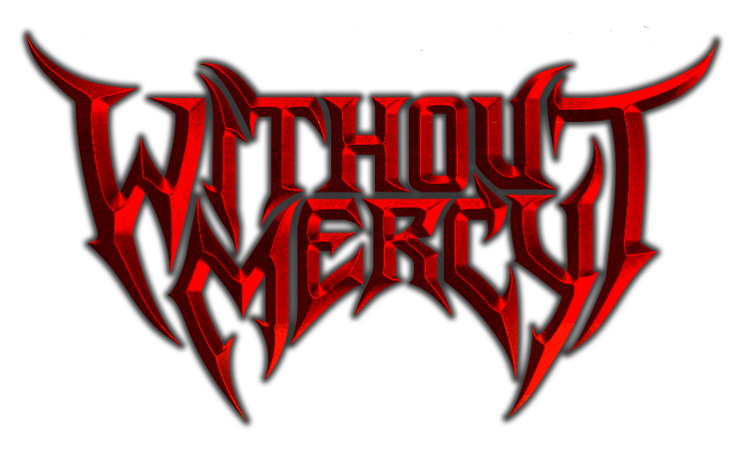 Canada offers us another treasure, called Without Mercy.
Founded in 2004, the band releases a first demo in 2008, then an album in 2009. Eleven years and two EPs after, it is a new full-length that is announced by DJ Temple (guitar), Alex Friis (vocals, Tyrannicide), Matt Helie (drums) and Ryan Loewen (bass). This album is Seismic.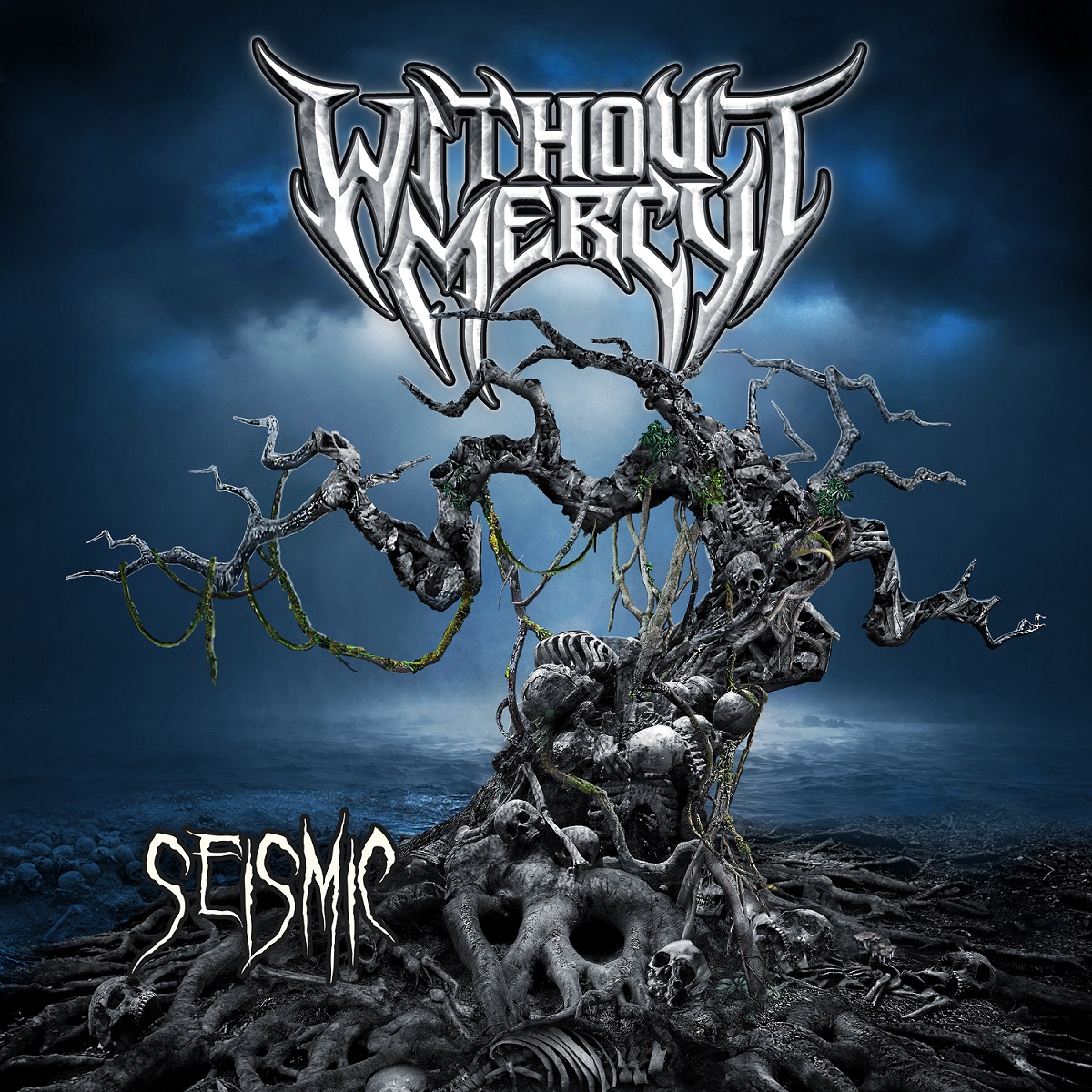 The band evolves in a mixing between Groove, Death Metal, Metal and Dethcore, which will be shown first by Thunderbird. We will notice a guest appearance by Jeff Loomis (Arch Enemy, ex-Nevermore) on guitar, while the band smashes us with massive but catchy riffs, and that the vocalist multiplies super powerful howlings. Same feeling for the heavy Abysmal, a song of which long break will surprise you, but that allows musicians a short melodic demonstration. Left Alone highlights Groove parts of the band, while striking a great dose of heavy violence, with some well-thought explosions. Raw strength becomes mandatory with for Wiindigo, a quite heady dong that also plays on some The Black Dahlia Murder influences (notably about vocals), some piercing melodies and an omnipresent bass. We will notice this weighing final part that sinks us into the ground.
We continue on Disinfect the Soul, a song that perfectly links heaviness, groove, technical performances by Chris Broderick (In Flames, Act of Defiance, ex-Jag Panzer, ex-Megadeth), and that ends with a slow dissonant and weighing part. Then The Disaster hits, linking again with pure violence and above all catchy tones that can make a crowd burst into fire before getting aggressed by Possessed. The song is very melodic, then the break will clarify things with a heavy as hell sound. I Break The Chain comes back on fastness, but also some technical parts on bass and an interesting vocal diversity, then a mixing between technicity, groove and heaviness. The last song, Uprooted, is more diversified. We can feel Grind, Post-Hardcore roots, and this violent groovy basis that relentlessly strikes. While we think that it's over, the riff comes back for a last fix, then leaves us.
Without Mercy's music is made for a wide audience. Seismic will please as much to pure violence lovers, as a crowd that fight following the catchy groove.
85/100