It's time for Hjelvik to join the battle.
Founded by Erlend Hjelvik (vocals/composition, ex-Djevel, ex-Kvelertak), the man recruits Kevin Foley (drums, ex-Benighted, ex-Mumakil, ex-Abbath, ex-Disavowed), Rob Steinway (guitar, Skelator, ex-Inquinok, ex-Shaded Enmity) and Alexis Lieu (bass, F Stands for Fuck You, ex-Benighted) to record Welcome To Hell, his first solo album. Notice that Remi Andrè Nygård (guitar, Inculter) will join them on stage.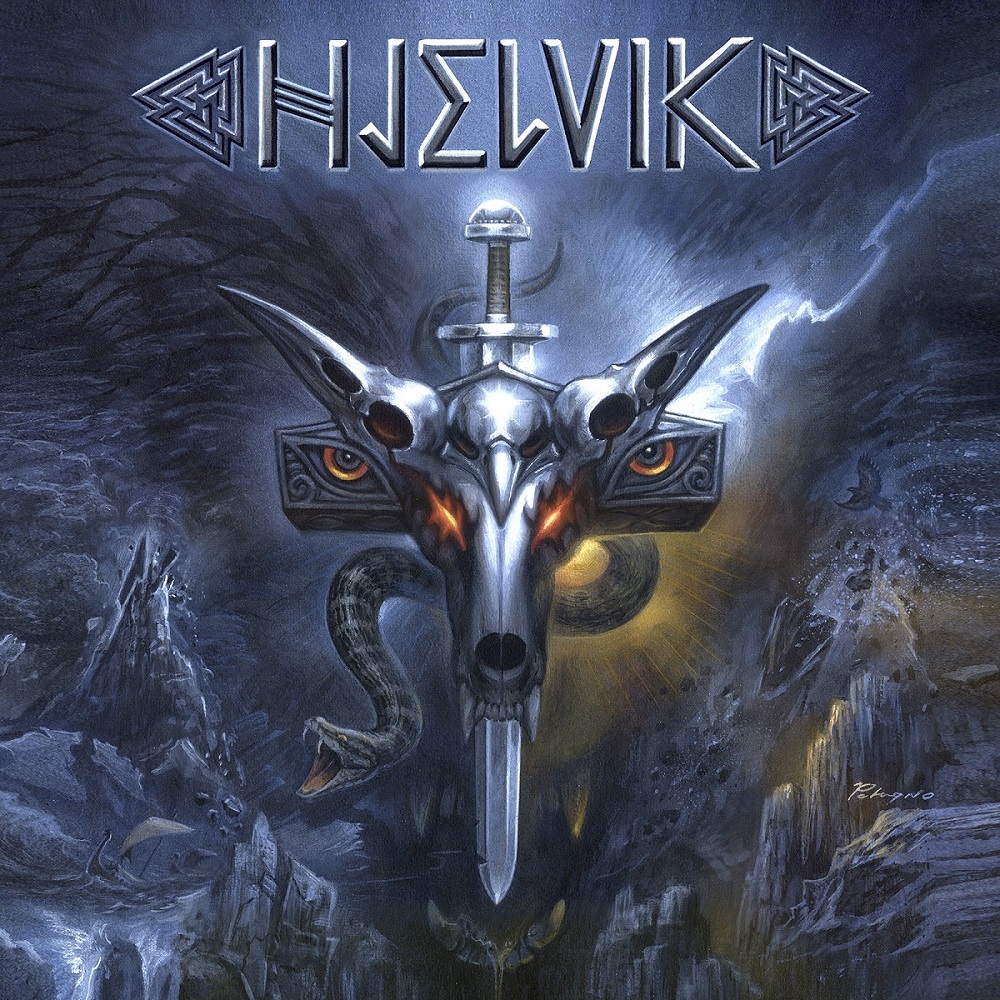 Between Heavy and Viking Metal, Father War begins on this heady lead. The rhythmic follows, and unsurprisingly it is very catchy. But the band also offers some more dissonant parts and motivating vocals. The fast Thor's Hammer offers us an interesting contrast between the band's influences, playing some dancing lead parts, while Helgrinda focuses on epic sonorities and a heavy rhythmic basis, which will please crowds. The Power Ballad of Freyr is next, and this song will once again play on the alternating between catchy sounds, more powerful parts and piercing leads while the vocalist screams. The joyful Glory of Hell follows the same scheme, letting leads a good place, and we fully feel Old School roots, with guest appearance of Matt Pike (Sleep, High on Fire) on vocals and leads.
12th Spell is more mysterious, between those airy harmonics, this obvious groove thanks to the roaring bass, and the frontman's piercing screams, while Iron Wood makes us come back to traditional Heavy Metal's golden age. Riffs are dyed with some dancing influences and they will also benefit from this sharp guitar to conquer crowds' hearts. We are back to dark epic sonorities for Kvedulv, a song with hypnotic leads and vocal parts full of rage, then the band connects again with total furor on North Tsar. If the introduction is intriguing, riffs will conquer music lovers and nordic sonorities enthusiasts. Necromance, the last song, stays in dark tones, but the song allows musicians some experiments, like the clean voice that suddenly comes out of nowhere.
Melting Old School tones and nordic influences, Hjelvik reconnects with his roots. Welcome To Hell is a motivating album that will know how to find its audience in both a venue full of fans or on a festival scene.
75/100