Ellende's blackness is ready to strike again.
Solo project of the musician L.G. (all instruments/vocals, Svarta, ex-Aphotic Excess), he unveils Triebe, its new EP. On stage, the band is composed of L.G. on vocals, P. F. (Nekrodeus, Norikum) on drums, D.B. (Roadking) and L.B. (Norikum) on guitars, as well as S.L. (Nekrodeus) on bass.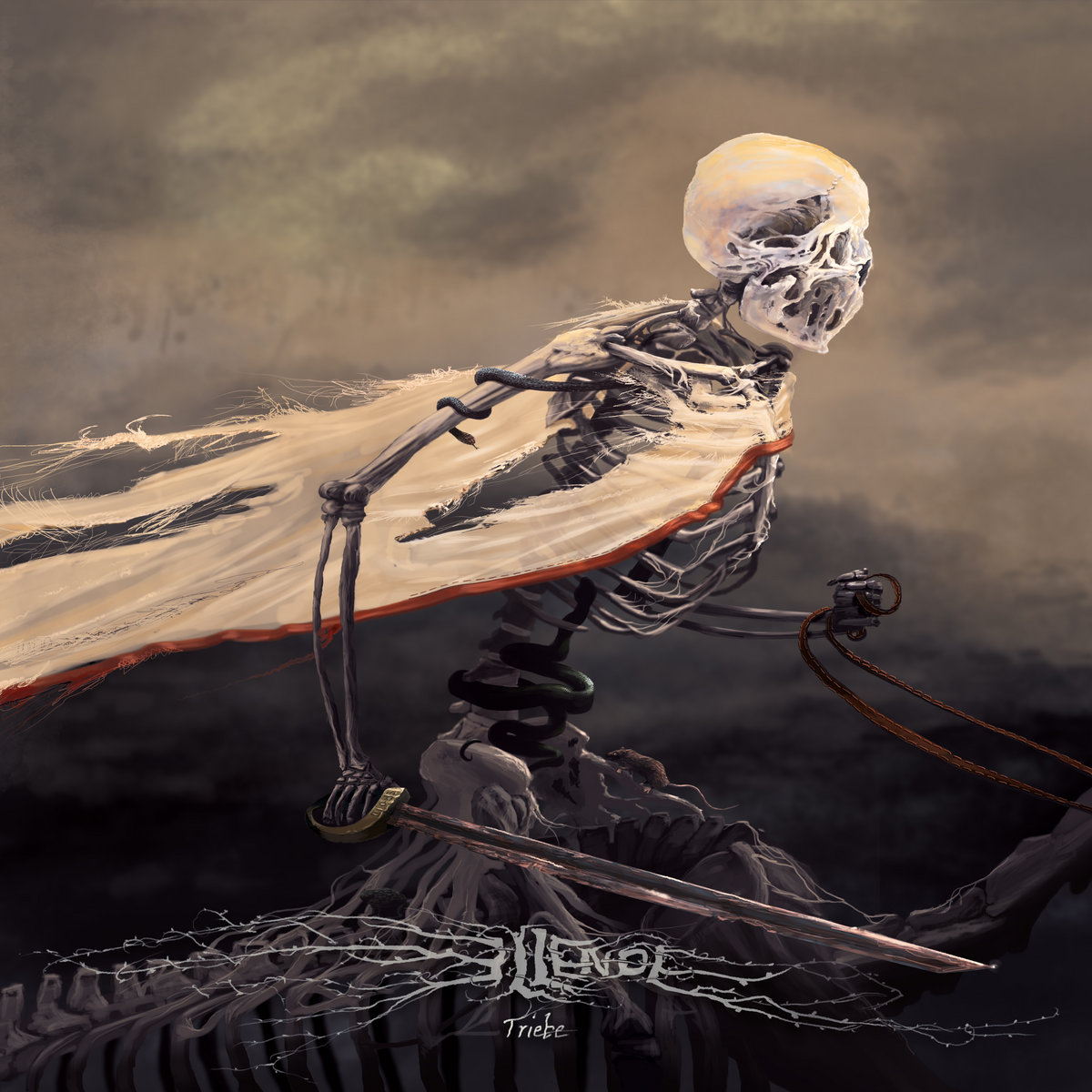 Three songs illustrated and composed by the hand and the tortured mind of L.G., with Triebe II that opens the ball. A soft melancholic introduction, quickly joined by black and weighing riffs, testimony of an intense suffering, that the vocalist tells us. Those very raw, terrific and powerful vocals that accompany the wave of malaise is interrupted to let place to a quieter break before surfacing again. We find meaningful screamed words on both heady and airy riffs, that make us enter this gruesome waltz named Weltennacht. Darkness surrounds us and conceal the aggressivity hints that succeed to softer but as dark parts. A bit of clean sound and some orchestration create a suffocating ambience, that leads us to a strange sample before rhythmic comes back. Zwischen Sommer und Herbst, the last song, begins with a reassuring introduction, then the vocalist stylishly yells at us some words from the german poet Hermann Hesse, followed by his own words, still as painful and piercing. The song is very quiet but haunting, then rage seizes the instrumental part, that will finally calm down, while staying in the purest darkness. The final howl is bloodcurdling, then sound ends.
Ellende regularly offers qualitative compositions, and Triebe is no exception. This EP makes us wait for the next album with a soft and heady blackness, accompanied by those unique and seizing vocals, offering a fascinating experience for whoever dares to try.
90/100