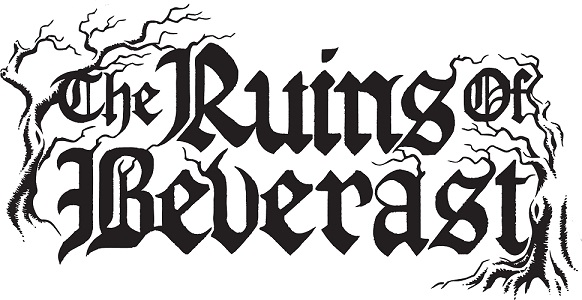 Be ready to be snatched by The Ruins of Beverast.
Created in 2003 by Alexander von Meilenwald (all instruments/vocals, Truppensturm, ex-Nagelfar), the band offers in 2021 its fifth album, The Thule Grimoires, that comes to enrich an already well-provided discography.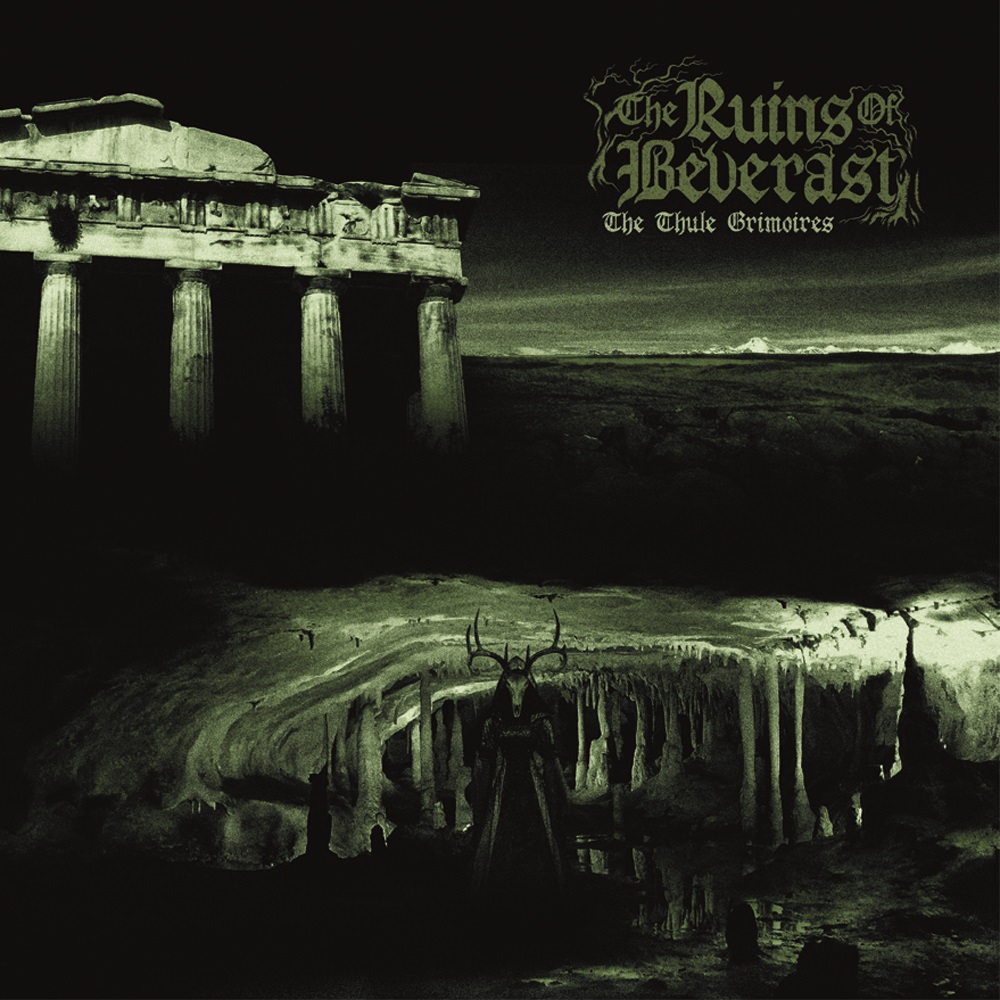 To correctly consider this album, you have to listen to it as a full-piece, it is the creator who decides when we are allowed to breath. The introduction of Ropes Into Eden sinks us into a both oppressive and fascinating ambience, before knocking us out with this suffocating rhythmic, on which the vocalist's howlings alight. The mystical melting strikes us at full force, embellished by some stranger sounds, then a scream orders a break. Hardly enough time to recover from this first wave that the second one is already about to come, firstly thanks to warlike drums, then with an impressive, heavy and dark sound. The haunting sound slowly leads us to The Tundra Shines, a song of which ambience is similar, but that plays more on the ritualistic and oppressive side, accompanied by massive sound, mystical backing vocals, throaty whispers and finally a heady clean voice. We go for Kromlec'h Knell, a song of which crushing languor makes us become aware of the riffs strength, majestic soft tones, and above all the seizing contrast with the dark rhythmic.
Unsurprisingly, Mammothpolis is a composition of which introduction intrigues, and that skillfully places every element it is made of before revealing its whole impressive taste. Anchoress In Furs picks into dissonant, saturated Sludge influences and a suffocating groove to nail us to the ground before dazzling us with a simple but dangerously addictive rhythmic. Clean vocals come to complete this hypnotic landscape, before going back to deeper tones. The final part lets us with a soft melody and some words before Polar Hiss Hysteria, that barely offers some notes and tramples us in due form. Ambient sonorities are the only thing that caress our mind while riffs relentlessly hammer us. The song is one of the most aggressive, thanks to this intense steamroller, but also one of the most accessible and constant one, due to this permanent melting between the rhythmic part and the atmospheric elements, then an alarm walks with us to the last song. Entitled Deserts To Bind And Defeat, it is both the longest track, but also the better one to embody the band's spirit. Some kind of climax of diversity, blackness, oppressive ambience, mysticism, but above all an impressive contrast between this appeasing clean voice and those visceral howlings, the heavy rhythmic, the airy breaks…
Impossible to remain untouched of an album from The Ruins of Beverast. The Thule Grimoires is an incredible journey that melts blackness, oppression, softness, heady, piercing, visceral and majestic tones to make it one of 2021's staple album.
95/100