Less than a year after one of the bests albums of 2020, Wolfheart releases an EP.
So we have Tuomas Saukkonen (guitar/vocals, Dawn of Solace, ex-Before the Dawn, ex-Black Sun Aeon…), leader of the pack since 2013, surrounded by Lauri Silvonen (bass/vocals, Bloodred Hourglass), Joonas Kauppinen (drums, Disease of the Nation, ex-Before the Dawn, ex-Misery Inc.) and Vagelis Karzis (guitar, Full House Brew Crew, ex-Rotting Christ) for Skull Soldiers.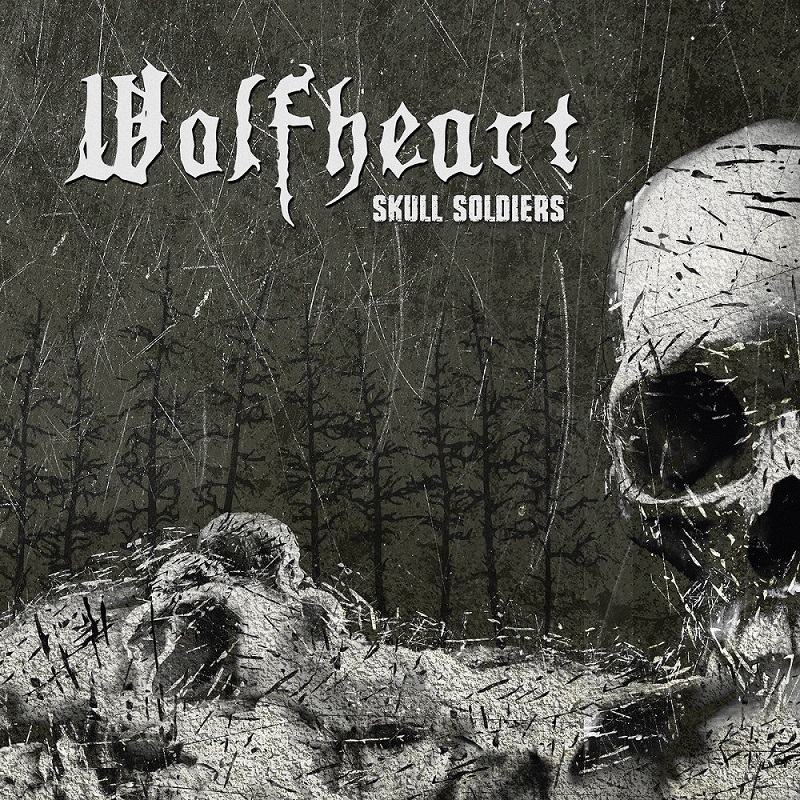 The EP can be discovered in two parts. The first one offers us two new compositions, while the second offers an acoustic song and a live recording.
Let's begin with Skull Soldiers, a warlike and ice-cold song, as only Wolfheart knows to do some, accompanied by Petro Solovey (Wolfhanger). The rhythmic is heavy and accompanied by this oppressive ambience that allows piercing harmonics and vocals to emerge from this fascinating apocalypse, while offering leads a prime position. The solid and majestic Hereditary is next, still supported by those melancholic keyboards while musicians unleash themselves to offer a strong rhythmic. A wonderful clean-sounding break comes to slow the storm down, but saturation quickly comes back to the final part, alongside the vocalist's howlings.
The band chose to transpose the song Aeon of Cold from their second album to an acoustic version. The song is also shortened, but it keeps those haunting and weighing tones, while offering a very different intensity than the original song. This dark clean voice brings an additional part of melancholy to the track, while the live from Reaper, a song from the band's last album, earns some strength. The raw but well-worked sound of the composition seizes us and confirms that the only thing we're waiting for, is a live in flesh and blood!
Wolfheart are far from resting on their laurels, and offer two amazing new compositions with Skull Soldiers, accompanied by two tasty bonus tracks. The band's universe grows at the same time as the band, and the pack is far from the end!
95/100