Even if DeathRoll is barely unknown, all the musicians have some fame.
Founded in 2017 by David Coloma (guitar, HeadCrusher),the musician collaborates with Diego Rojas (vocals, Collapso), Kevin Talley (drums, ex-Suffocation, ex-Dying Fetus, ex-Misery Index) and Stephen Fernandez (bass, Burial Wraith) for Into the Vortex, the first EP.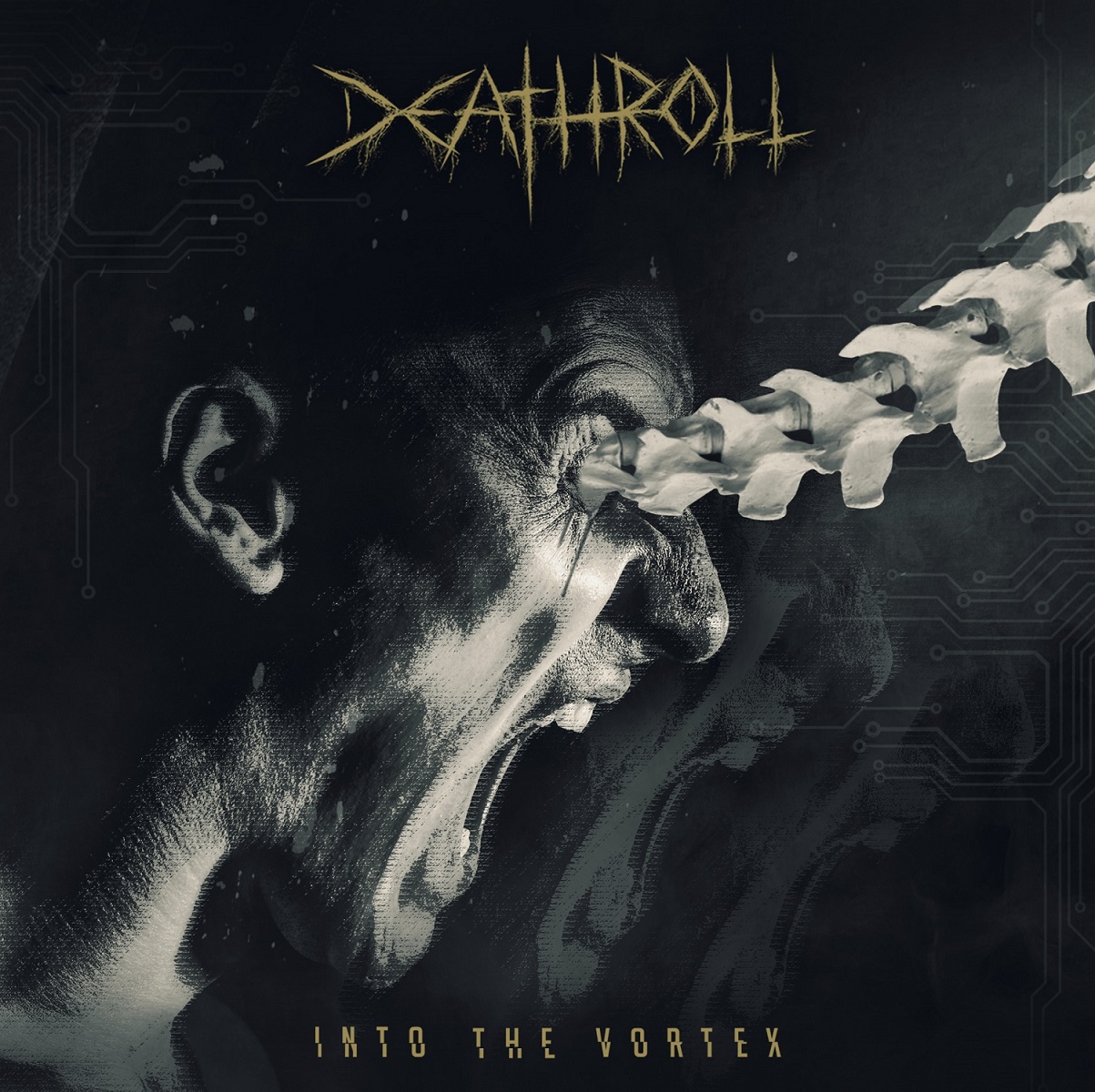 While David, the band's leader, was into a healing process, the band managed to create a Brutal Death with Old School roots. The Rise Of Artificial Souls, the first song, perfectly joins both universes. Riffs are heavy, greasy and groovy, allowing leads to assault this fast basis. We find the same approach on the brutal Into the Vortex, a song that focuses on melodies , but also on a huge efficiency that can make a whole crowd move. The chorus is catchy, the rhythmic part allows us to headbang before Visceral End, a song that holds its name right. Slower, darker, but also more oppressive, the composition reveals as raw as clever influences.
With this first EP, DeathRoll proves that musicians are in good shape and motivated to fight. Into the Vortex offers three effective songs that will seduce Old School Death Metal lovers as much as convoluted sonorities enthusiasts.
85/100