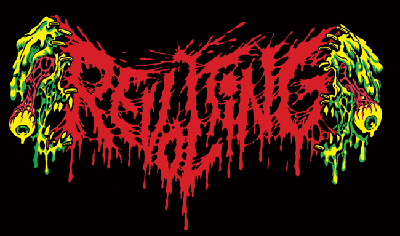 Préparez-vous pour le nouvel assaut de Revolting.
Créé en 2008 par Rogga "Revolting Rogga" Johansson (chant/guitare, Down Among the Dead Men, Mecascavenger, Paganizer, Ribspreader…), il recrute Grotesque Tobias (basse) et Mutated Martin (batterie) pour compléter le line-up, ainsi que Desmond Root pour les paroles. The Shadow At The World's End, leur septième album, est sur le point de sortir.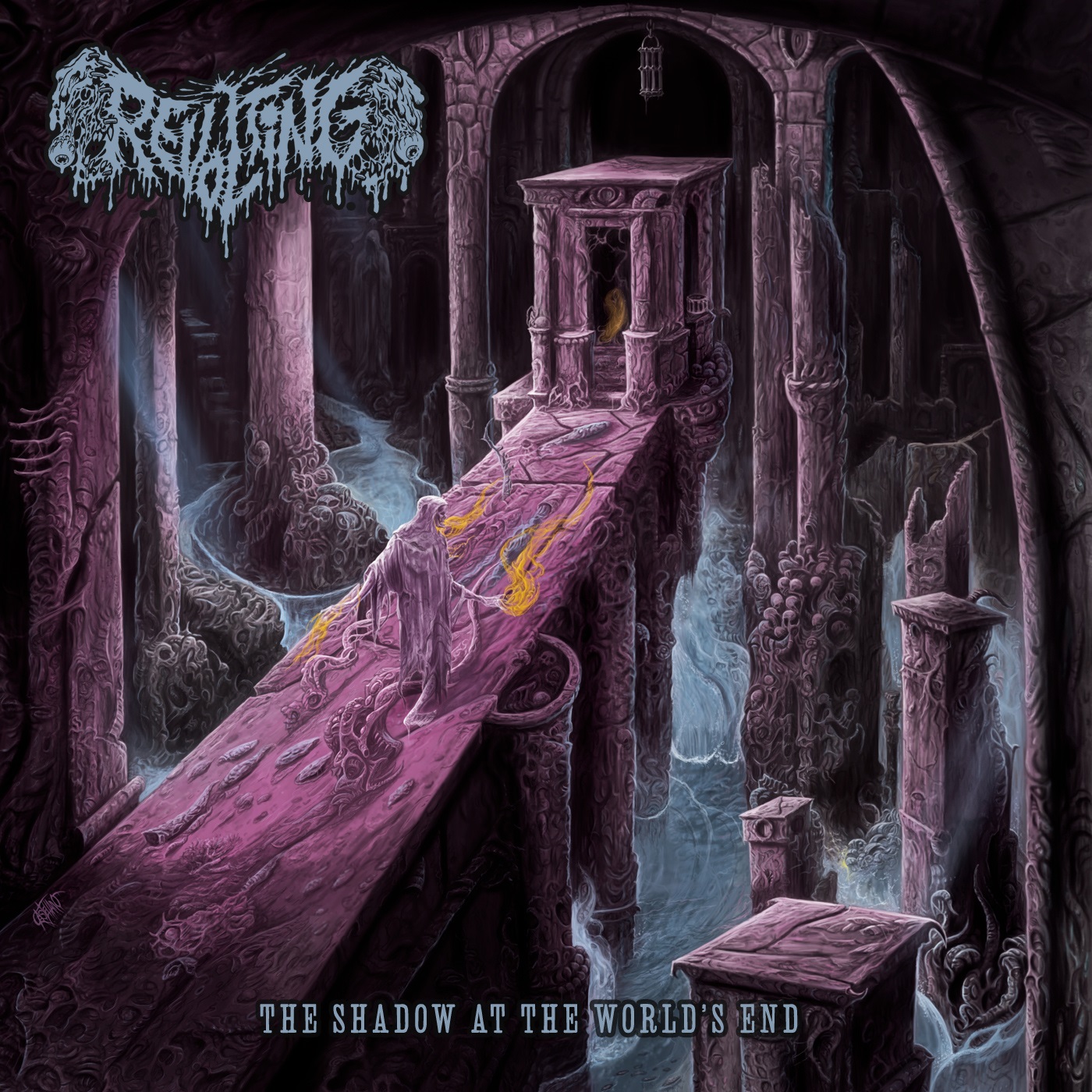 En poussant les portes de l'univers de Revolting, on s'attend forcément à du Death Metal à la Suédoise, un épais mélange de riffs bruts, mélodies tranchantes et hurlements gutturaux. Devinez quoi ? C'est exactement ce qu'est The Shadow At The World's End.
Pendant une demie-heure, le groupe va nous asséner des riffs nourris à la HM-2, des leads aiguisés et sanglants, une rythmique grasse et intransigeante, ainsi que des cris qui feraient mosher des morts. Sans tarder, le groupe démarre à pleine vitesse avec Defleshed. Ceux qui sont habitués à ce son si particulier savourent déjà, et les nouveaux venus se retrouvent balayés par tant de puissance. Mais la force du groupe réside dans le fait d'intégrer à ce son massif des éléments groovy comme sur 1888 ou des mélodies prenantes à la manière de The Shadow At The World's End. Nul besoin de détailler chaque morceau, mais on s'attardera sur les sonorités épiques de Daggers That Mimic Life's Pain, un titre assez mélancolique, les leads furieux de To The Bitter Bleeding End, et la violence poussée de Revolted By Life Itself, le morceau final. 
Revolting porte avec fierté l'étiquette du Death Metal Suédois. The Shadow At The World's End complète parfaitement la discographie du groupe en apportant neuf compositions de qualité. A mettre entre toutes les mains.
80/100