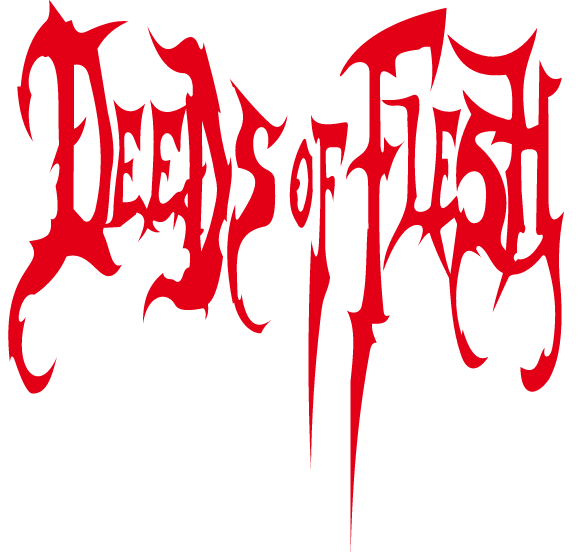 Impossible for you to ignore who are Deeds of Flesh if you like Death Metal.
Created in 1993, the band directly goes for the purest brutality thanks to Erik Lindmark's talent (guitar/vocals, RIP 2018, ex-Disgorge). Line-up changes are common, and some of the band's members found the label Unique Leader Records in 1999. But in 2018, after eight albums, the band's founder died, letting no more choice to Ivan Munguia (bass, Continuum, ex-Arkaik), Craig Peters (guitar, Destroying the Devoid, ex-Arkaik), Jacoby Kingston (vocals, ex-bass player) and Darren Cesca (drums, Goratory, Serpent of Gnosis, ex-Arsis) but to realise Nucleus, their ninth album, with his compositions.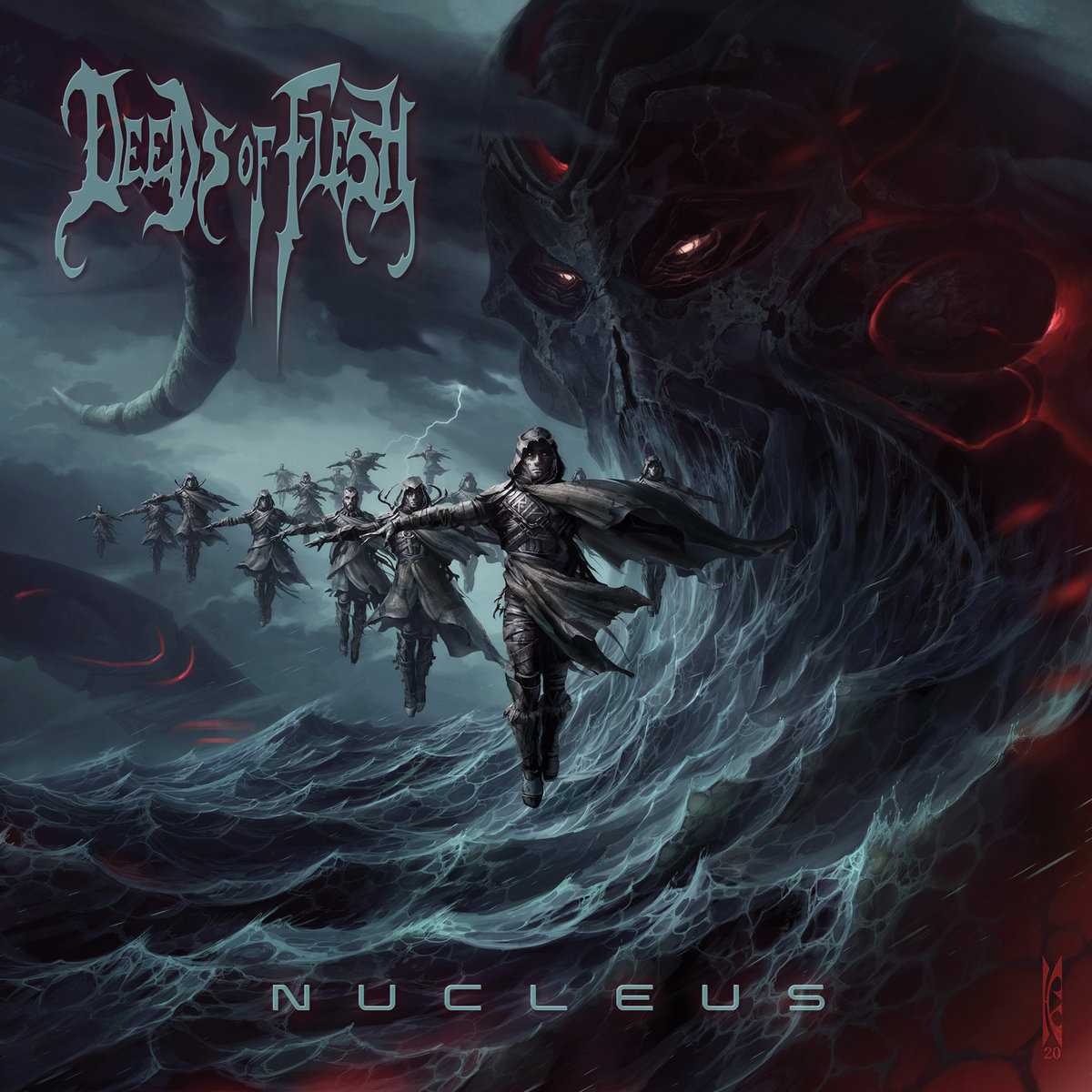 But the band's members are not the only ones with the will to pay a last tribute, as the impressive guest list from Death Metal universe can prove it. So we have Decrepit Bill (Decrepit Birth), Obie Flett (Inherit Disease, Pathology), Anthony Trapani (Odious Mortem), Luc Lemay (Gorguts), George « Corpsegrinder » Fisher (Cannibal Corpse, Paths of Possession, Voodoo Gods, ex-Monstrosity), John Gallagher (Dying Fetus), Matti Way (ex-Abominable Putridity, ex-Disgorge, ex-Pathology), Frank Mullen (ex-Suffocation), Jon Zig (Images of Violence, Serpentian), Dusty Boisjolie (ex-Severed Savior), Robbe Kok (Arsebreed, Disavowed) for "some" additions on vocals, and Matt Sotelo (Decrepit Birth, ex-Decapitated) for a guitar solo. Ready?
After a SF oriented introduction for Odyssey, violence immediately begins. The sound is heavy, leads are futuristic, and vocals are impressive. A good first taste. Without delay, Alyen Scourge is next, and we find those hints of technicity in the purest and greasiest brutality. This thick and sometimes jerky rhythmic smashes us with help of vocals, but it is now time to let place to guests. Ascension Vortex offers an impressive as massive vocal diversity, while staying on this greasy and aggressive side, with mainly the riffs speed. An Old School touch for Catacombs of the Monolith and its resonant harmonics while the rhythmic crushess us more and more. We go for the smashing Ethereal Ancestors that melts super powerful riffs that relentlessly strike with massive howlings and piercing leads that add this airy side to the song, revealing the band's omnipotence. Nucleus strikes after, with those breaks that perfectly fit the guest's universe, while respecting the band's codes, and including a piercing solo. Races Conjoined, the next song, offers rich harmonics, an interesting rhythmic, but also an incredible fix of vocal violence, that plays on the alternance of guests for a heavy diversity. Technicity will be the main point of Terror, a catchy song that lacerates us thanks to leads, rolling over us thanks to the rhythmic and keeps us alive with greasy howlings. Onward allow us to get down on the ground with a mystical final sample, that sounds like a farewell, a last goodbye. 
Deeds of Flesh striked, and Deeds of Flesh smashed us. Nucleus is not only a vibrating tribute from the best of the Death Metal scene, it is also an insane album that proves once again that the band is still in good shape. Thanks Erik for this legacy.
90/100