Once again, Japan surprised me with Begräbnis' first full-length.
Founded in 2009 under the name of C'est la Guerre, the band changes its name in 2011 after a demo. If Kyosuke Tanaka (guitar) and Takashi Harima (guitar/vocals) are here since the beginning, Fumika Souzawa (vocals) came a bit after this name change. After two demos and three splits, here is Izanaena.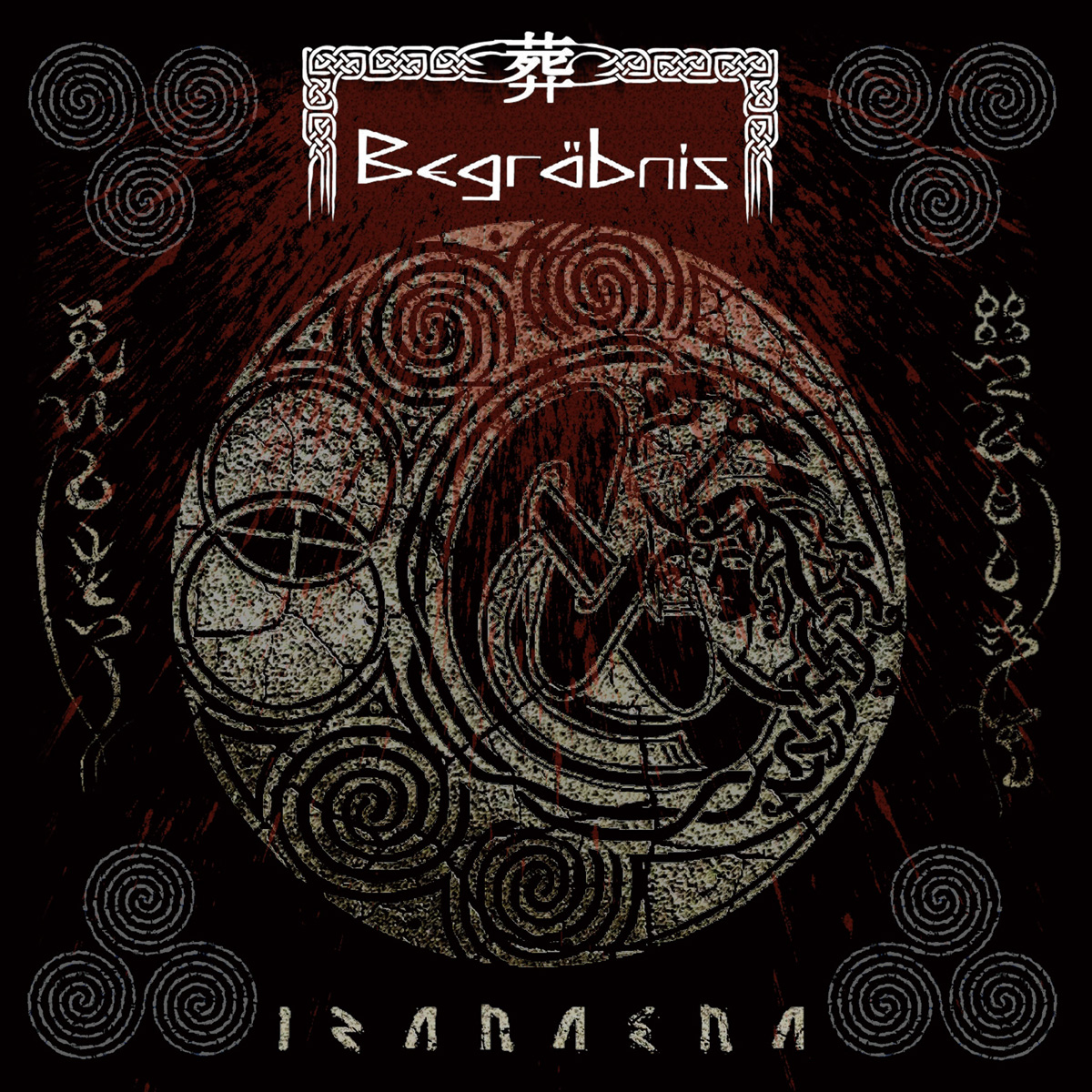 After listening to the music for some seconds, it is easy to understand that the trio plays some Old School Funeral Doom. Inverted Cross, the first track, quickly confirms it with an Old School weighing and unhealthy mixing. The song is slow but heady, lyrics are incomprehensible but they perfectly fit to this onslaught of sound that meticulously smashes us. Some softer leads stand out of the thick rhythmic, just like the dark and mystical Haniwari. The song is literally mesmerizing, and we don't feel that more than ten minutes are trampling us. Hits are extremely slow, and howlings meet epic leads flawlessly, creating an interesting contrast.
Mortuary Cannibalism's introduction scare us since the very beginning, then it is this smashing rhythmic that falls upon us. A heavy, gloomy and strong rhythm part, complemented by some as worrying harmonics, and banshee howlings. This blistering lead… it seems so sweet, but it is so sick. Nijigahara, the last song, begins sluggishly. We feel that this clean sounding isn't really quiet, and some howlings confirm it. Some ambiences come to enrich this simple but heady, on which howlings wonderfully settle on. Once again, clean sound comes to break riffs, but they come back after a moment of melancholy and softness.
I say it since years, the Japanese scene is very startling, and Begräbnis isn't an exception. Izanaena is a catchy and heavy album that plays on Old School sonorities which are not really accessible for beginners, but that connoisseurs will love.
80/100