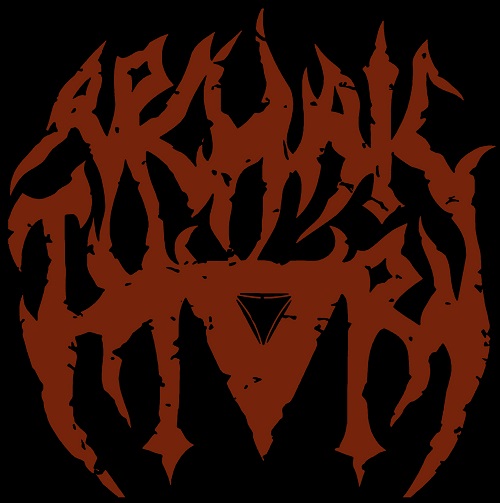 Sink into Archaid Thorn's occult story.
Created in 2010 by M.F. (bass/vocals) and C.L. (bass) in Germany, the band recruits T.R. (drums) in 2011. A demo is released in 2013, then their first EP comes in 2015. Eradication, the band's first full-length, is out in 2020.
Between dark Death Metal and influences coming from an occult and warlike Black Metal, the band brings out its heavy artillery for this first album. Seven tracks with shrilling harmonics, sharp and fast-paced riffs, dubbed with saturated greasy and Old School vocals. If Into Endless Black Sky, the first track, provides a short oppressive introduction in order to create an ambience, Thoughtless Eradication immediately strikes with a massive rhythmic under a great dose of blast beat. Whether the atmosphere calms down, it is still dark then comes back to violence. Cleansing Fire plays on fastness with Old School patterns filled with dissonant Black Metal touches to quickly hit well, while Regression is a quite catchy song. Some small speedings are expected, as well as rhythm changes. Very linear, it is still effective before the final part, which sounds federative for the stage. Deathmatch is next with a martial sound. The band injects some energy spurts in those bloody and sharp riffs, as well as piercing leads. Extraterrestrial Blood offers once again a catchy rhythmic and some Thrash hints before smashing us under a dissonant wall of sound, then comes back to aggression. Impure Desolation, the last song, is the one on which Black Metal influences are the most important. The band creates a weighing climate then progressively add Death Metal's strength, full of leads.
Consistency is the watchword for Eradication. Archaic Thorn offers a Death Metal dyed with dark, powerful and very steady, that allows the style's connoisseurs to enjoy their universe.
80/100