Hard to describe Crawl Below.
Solo project of Charlie Sad Eyes (chant/tous instruments, Sentinel Hill, ex-Holding On to Nothing), 9 Mile Square, his third album, relates us a part of the story of East Connecticut, his motherland.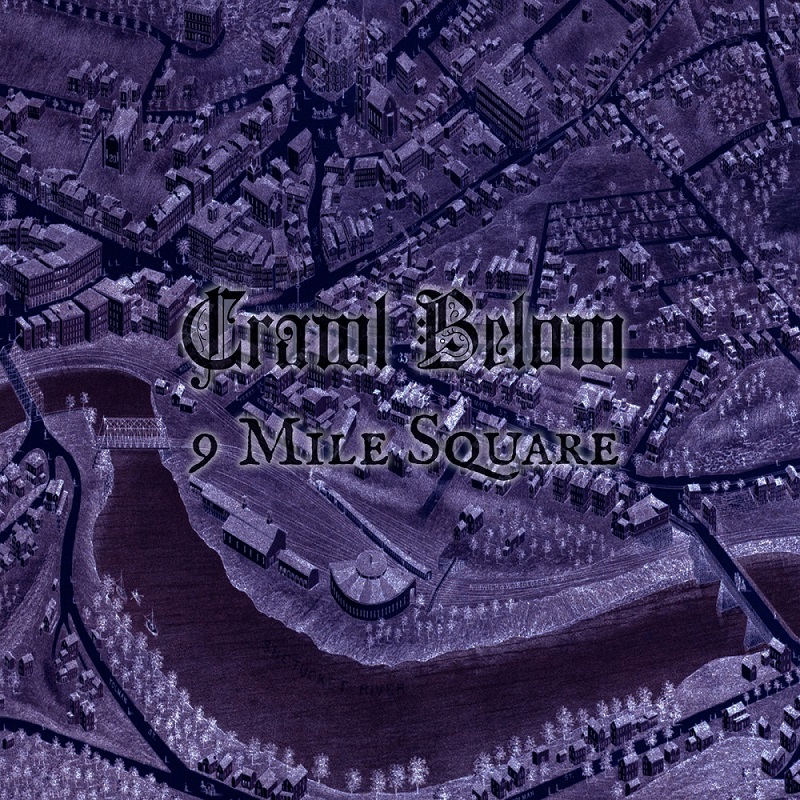 Crawl Below's music is based on a melting of oppression and softness. Even if about rhythmic, we evolve between weighing Doom Metal, dissonant Post-Metal and Black Metal influences, vocals are still clean, and accompanied by some backing vocals. Melancholy seems to be the project's watchword, closely followed by heaviness and heady tones, creating a very seizing sound, on which it is easy to let our mind go freely.
Feed The Towers Above The Trees, the first song, immediately presents us this cold landscape with heady and haunting melodies that will walk with us amongst the whole album. We also get to know the singer's voice, which is the most significant element of the contrast. Fire On The Hills is darker, but still have the same elements from the band's music, offering a heavy rhythm part with soft tones, then Kingdom Of The Ruined enchants us with airy leads and backing vocals. Monument is different. Whether the song picks up again the broad lines of the previous songs, the looping leads and those sad tones in the voice give the song a suffocating but also plaintive aspect. However, the song gets lighter on the end, before Tarnished The Name comes to darken those dissonant tones. Once again, the riffs' languor catches us while amazing us, then a clean sounding part surprises us. Blackness comes from vocals, then saturation knocks us out again. 9 Miles Square, the last song, makes us sink into this weighing confinement, this ambient sadness, this surrounding dullness and however this little spark of life slowly fusses, until the very last moment.
Crawl Below's beauty applies its blackness and its languor. 9 Mile Square seems to be a very personal album that will talk to many, melting a catchy basis, heady airy touches and a dark but beautiful poetry.
90/100