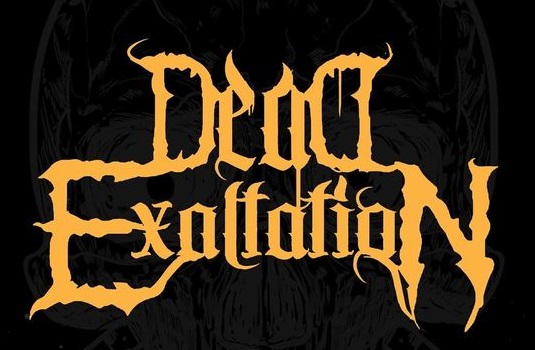 Let's honor India with Dead Exaltation!
Created in 2015, the band begins with five musicians. But time passes by and the quintet becomes a trio, until the tragic death of Mradul Singhal (guitar/bass). Satyajit Gargori (vocals) and Aditya Oke (drums) decided to mix and release Despondent, their first album, as a tribute to their friend.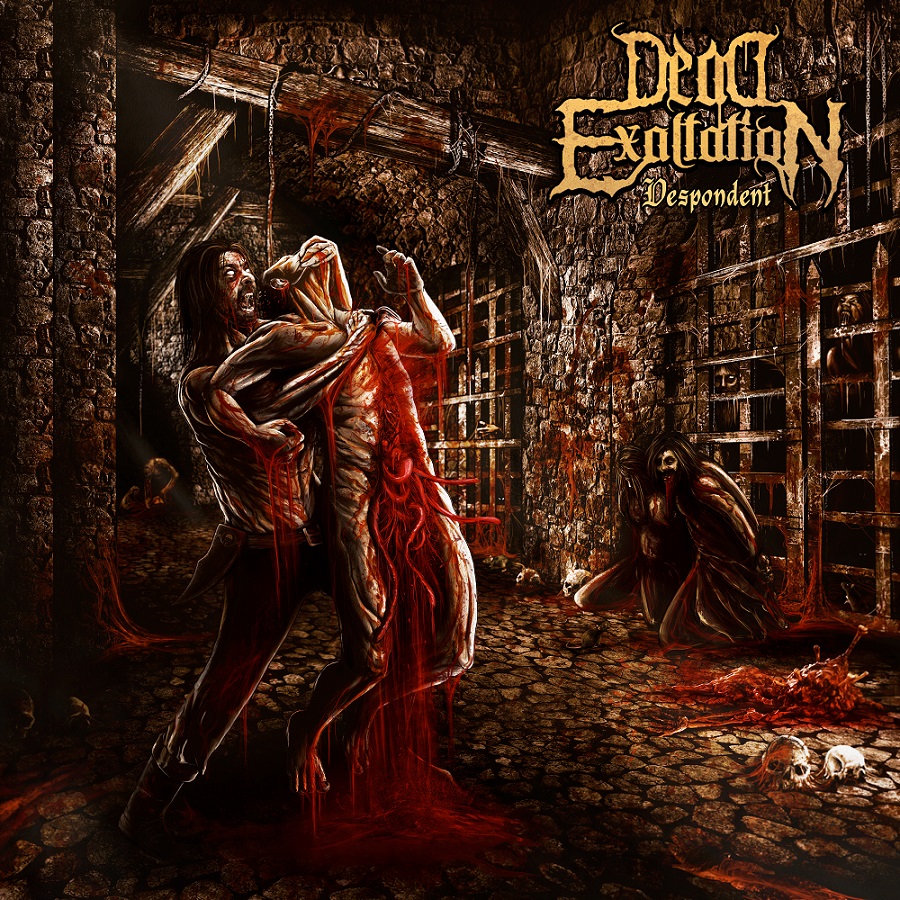 You understood it by their name, the band plays Death Metal. But to this quite Old School basis with modern and greasy mix, they add complex Tech/Prog influences, making this album a real block of violence. Nine songs, a bit more than half an hour, and it's with Gloom that the lesson begins. A frightening intro, followed by Involuntary Emasculation, a song with a solid rhythmic, cavernous howlings, and a very effective drums part. We don't need more to want to nod, then rush to the crowd, as well as for Coerced Sewer Ingest. Old School roots are here, and it's into rage that the band express itself, while adding groovy and brutal parts. The final break leaves us on The Conversation, an anguishing sample on which we can take our breath again before going back to the crowd in The Psychology. To this heavy basis, they add heady leads, which accelerate and offer more airy and dissonant tones. The quiet break offers darker and more melancholic accents before this soft final, then The Transformation strikes. The song is based on technical and dissonant riffs created in the only goal to break necks, while Omnia Mors Aequat offers a worrying introduction before a storm of violence. The song still tends to Death Metal, but we feel riffs are dark, including the break.
In pursuit of picks into groovy Melodic Death Metal to contrast the band's already rich basis, while bringing those raging and effective tones, that become heavier in the end. Despondent, the last song, offers an avalanche of this Old School violence the band has served since the beginning, without forgetting those technicality, groove and heaviness hints.
In addition to be effective, Dead Exaltation's approach is beautiful. Even if Despondent is only the band's first album, it is a solid one, and the songs will make you regret to only listen to it at home. A wonderful tribute, hail Mradul.
85/100