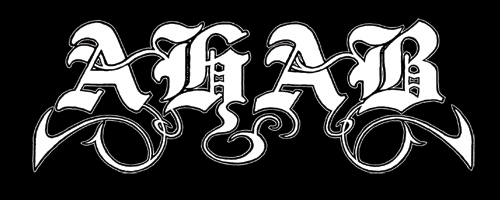 Let's go back in 200' when Chris Hector (guitar) and Daniel Droste (voice, guitar and keyboards), who were both guitar players for Midnattsol realised they share their passion for the ocean, and decided to create Ahab, as a tribute to the Prequod's captain in the book Moby Dick, written by Herman Melville. Quickly joined by Cornelius Althammer (drums, also in Dead Eyed Sleeper) and Stephan Adolph (bass, voice), they record a demo and their first album before Stephan Adolph gives way to Stephan Wandernoth (bass, also in Dead Eyed Sleeper).
The third album, The Giant is born of their hard work in 2012. Everyone praises The Boats Of The Glen Carrig, released in 2015, but The Giant is the one that have skyrocketed their fame in this particular Metal style. For sea and literature lovers, this band is a modern classic ! Please notice that Herbrand Larsen (voice, ex-Audrey Horne, ex-Enslaved), Peter « LJ » Eifflaender (guitar, Dead Eyed Sleeper) and Christian Hoffart (lyrics) have participated on some tracks. Raise the mainsail, here we go.
Our journey starts with peaceful riffs from Further South. A clean and quiet sound, that calls for slow drums and melodic voice with some chorus before totally exploding in the second part of the track. There's now distortion on guitars and a deep growl. The storm continues on Aeons Elapse which, despite its acoustic introduction, will not loose any moment to saturate those sharp but still slow and melancholic riffs. The voice is distant but frightening.
Deliverance (Shouting At The Dead) sees itself as a worrying song from the beginning, particularly with Daniel Droste's lament. Mesmerizing, this track ends in Antarctica The Polymorphless' foam. Herbrand Larsen's voice joins Daniel Droste's one after a deep and progressive introduction to offer us the finest chorus of the whole record, surrounded by cavernous growls. On Fathoms Deep Below, it's time for Peter « LJ » Eifflaender to join the band's epic and slow riffs, that sings Christian Hoffart's lyrics.
Herbrand Larsen is back on The Giant. Mesmerizing once again, it's a plaintive chorus that seduces the listener to finally grounds on the record's last track. Time's Like Molten Lead takes its time to start with two lead guitars that give way to keyboard and bass duo before the whole band comes back on the most worrisome track. A distant voice feeds the suffocating ambiance until sharp riffs, sometimes supported by double drums.
Slow and lumbering, but above all unusual and unique, Ahab's sound resonates in our minds for a long moment after listening them. In 2015, they came to vibrate the Hellfest's Valley, them came back for a wonderful European tour. Widely discreet on stage, you can meet awesome and humble musicians after an Ahab show that astonishes you.
95/100