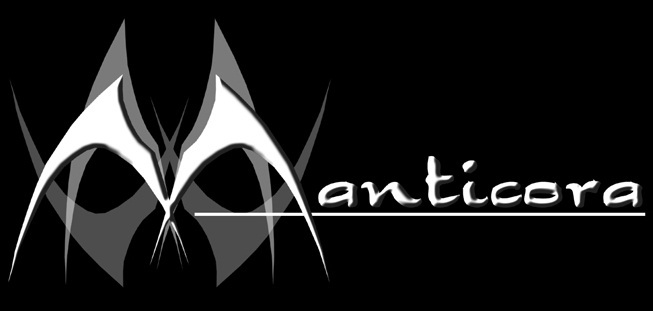 Relying a whole album on a concept isn't an uncommon situation, but base an album on a book, just like Manticora did, isn't this common!
Created as Manticore in 1996 by Kristian H. Larsen (guitar) and Lars F. Larsen (vocals), both ex-Fear Itself, the band plays a fast and aggressive Power Metal, to which some Progressive Metal elements are added. They welcome numerous musicians through years, and the line-up begins to settle down in 2014 when Sebastian Andersen (bass) and Stefan Johansson (guitar) joined them. Unfortunately without permanent drummer, they ask to Lawrence Dinamarca (Loch Vostok, Nightrage) to record To Kill To Live To Kill, the danish band's eighth album. Based on the singer's book, this album is the first part of a double album that already sounds more than epic.
The album starts on Piano Concerto 1: B Flat minor…, a piano instrumental track, as its name implies. Distant and worrying, the composition leads to Echoes Of A Silent Scream's firsts riffs. The heavy Progressive Metal-oriented song's structure doesn't displease to me, even if I'm not usually into this kind of Metal, and the sudden spurt introduces us to a piercing voice that leads in the dance. On the back, there's sometimes screams, but guitars overtake them. It's with Through the Eyes of the Killer: Towering Over You that the band restart the machine, while we can enjoy a more massive bass sound and a warlike rhythmic. Their music sometimes become faster, and lets place to some really nice breaks, while Katana: Awakening the Lunacy is more direct. Slowly but surely, samples broden technical riffs, and the break with screams add a wild dimension to the blend.
The record continues with The Farmer's Tale (Part 1: The Aftermath of Indifference), that makes me think to a theatre play, with the spoken voice that comes, but also with every voice that takes action. Once again, it is easy to see that the rhythmic moves forward, just like on The Devil in Lisbon. This instrumental composition filled with orchestral stuff and heavy riffs let each musician a moment to express itself while vocals come back for Growth, the album's longest track. Nearly dancing during some parts, this track is also quieter than the other ones with a spoken voice and parts where instruments answer to another one during a structured chaos to come back to this happy chorus. Humiliation Supreme, another instrumental song, comes back to speed and musician's virtuosity before fading away.
Nothing Lasts Forever begins with sampled vocals and a melancholic keyboard, that finally calls the lead guitar for a power ballad where sadness is the keyword. Katana: Opium focuses once again on speed and different singing techniques to create a progression in the story with a warlike atmosphère.Through The Eyes of the Killer: Revival of the Muse That Is Violence seems totally quirky compared to the whole album,with e totally different intensity, and a sampled voice that introduces a nearly symphonic part. This difference can be surprising but fits to the band's universe. The record ends with The Farmer's Tale (Part 2: Annihilation at the Graves) that plays the epic sounds card one last time while changing the ambience during the song, fetching even some Death Metal violent elements.
When To Kill To Live To Kill's last song ends, it remains an unachieved after-taste. Manticora perfectly know how to keep us out of breath with precise riffs and an amazing story, but we already need to know the end. Musician's skills allow them to bring the text to life and will perfectly illustrate your reading.
80/100