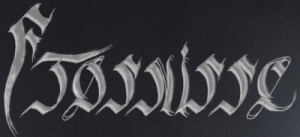 Founded in Norway in 2019 by Anders Varda (vocals/every instruments, ex-Troldskugge's drummer), Fjøsnisse is still a bit mysterious.
An EP is released in 2019, then a split with Misanthropic Rituals, an american Black Metal band, and now this is Trolltind, the first album, that the musician releases.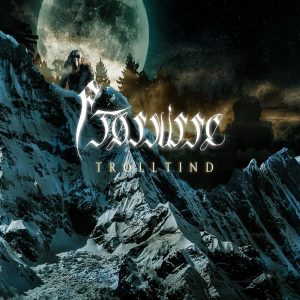 Since the introduction, named Trolltind, we know that the album will be dark and infused with Folk/Pagan elements. And that's indeed a martial Black Metal that the band offers. Sometimes simple but really efficient riffs, topped by some ambiences for the Pagan side. Vocals are also worrying, but we find some more epic parts, like on Vasstroll or Djeveldans. Rhythmic, usually fast and characteristic to Black Metal, can sometimes slow down like on Dorbegubben for a more mystical effect, or can be speeded up as for Grav, and it gives this Old School taste with icy and sharp harmonics. Melodic sonorities participate in creating this cold and gloomy universe, as on Jomfrubur, connecting several styles in a complerary way. Soria Moria, the last composition, invites Symphonic Metal elements and epic nounds to close this chapter. A cover of Towards the Crown of Nights, a track from The Kovenant, is also features on the record, and the band's universe perfectly adjusts to it, while keeping the original song's spirit.
Fjøsnisse's universe is rooted in a dark Black/Pagan, but its wealth allows the band to pick elements from other styles. This record's compositions must assure continuity of the sound created on the first EP, and it's a pleasing universe. Musical escape lovers will enjoy it for sure.
80/100