Halfway between several styles, there is Barrens.
Founded in Sweden in 2018 by Johan G Winther (guitar/keyboards), Kenneth Jansson (bass/keyboards) and Markku Hildén (drums) after the drummer joined Scraps of Tape, his comrades band, for some tours. The musical alchemy quickly begin and they create their own project before signing with Pelagic Records, to release Penumbra, their first full-length.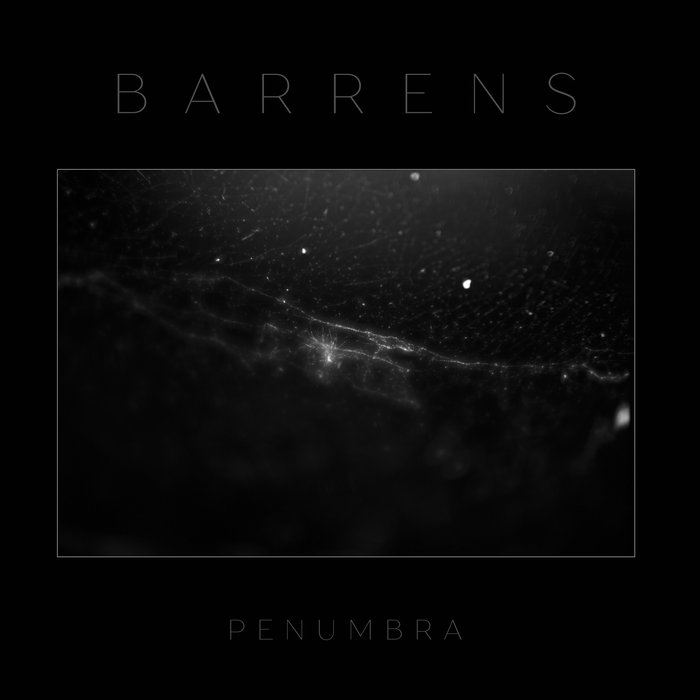 First of all, notice that the whole album has to be listened as a single piece. Whether song changing are of course perceptibles, they perfectly chain to each other to create a single tune of nearly forty minutes of mental journey between Post-Rock and Post-Metal. In a few seconds, musicians reach to create a mood that can be weighing, atmospheric, soft, powerful, catchy, mesmerizing and heavy at the same time. Armed with effects and distorsions, the three men cleverly melt sounds to make us move forward with us in this unusual sound adventure. But there is obviously not only bass, drums and guitar on this record, because some keyboard sounds are also part of this landscape, sometimes totally changing the tone, or just bringing a majestic touch to a solid rhythm part. Haunting or melancholic from times to times, riffs come and go, each one different from the others. Whether some parts are very peaceful, some others can be compared to a storm of sound, alternating continuous rumblings, sudden lightning strikes and notes rainfalls. In my opinion, Oracle Bones and its final acceleration is one of the most interesting tracks of the album, side to side with the piercing Arc Eye and the hypnotic The Passing, but all songs has their very own identity. It is after Umbra, a song with more sounds, that the magic ends, leaving us with an impression of void.
With this first release, Barrens set the standards really high. Whether it ends a bit too fast, Penumbra makes us go through different musical landscapes that follow and perfectly complete each other. All tracks are really qualitative, and you will probably be more receptive to some of them. But what is certain is that the whole album is a true experience.
85/100