Iconic band of the french Thrash/Death scene, Witches is coming back!
Founded in 1986 by Sibylle Colin-Tocquaine (vocals/guitar, ex-Sadist), the band will change a lot of members, and suffers of a hiatus between 1999 and 2006. Since 2014, they're steady with Jonathan « Sangli » Juré (Hate Beyond, ex-Disaster, ex-Insain) on drums and Lienj (Desarticulate) on the second guitar (also bass in studio), and releases two EPs then reveals The Fate, the band's third full-length.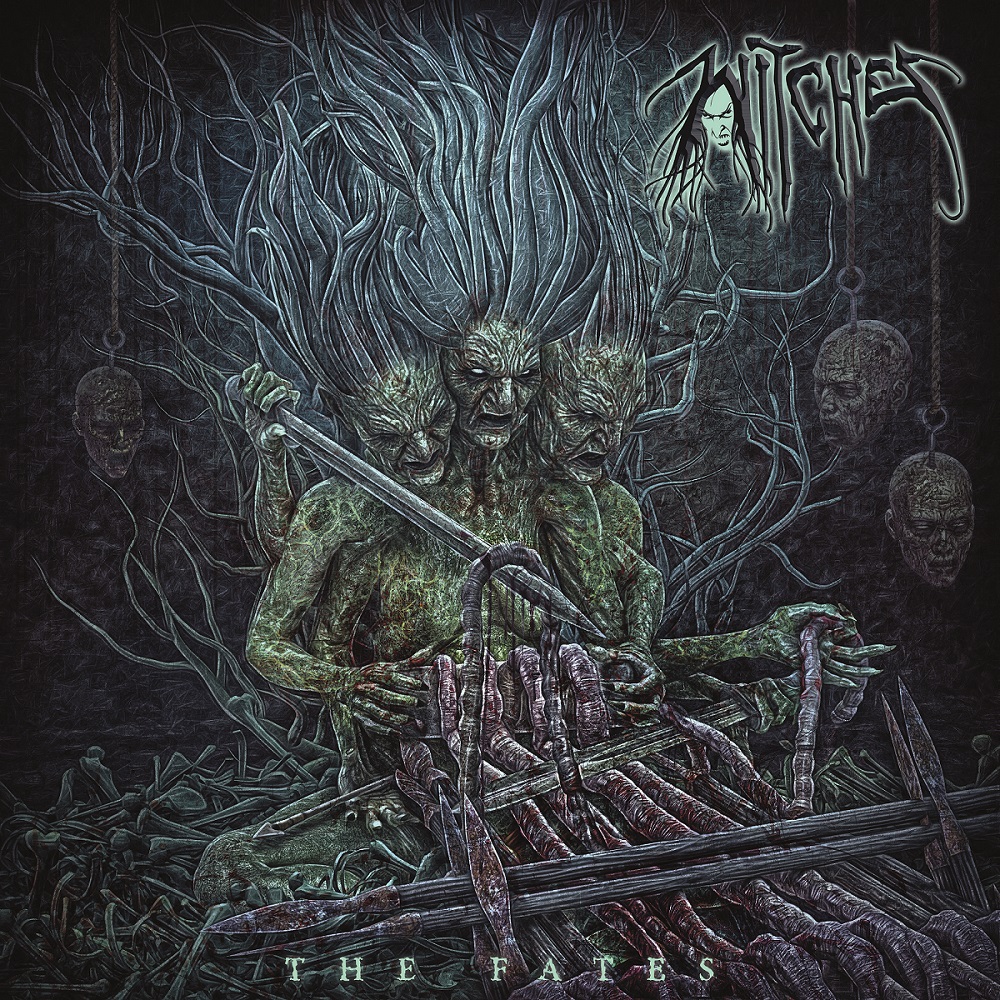 Since the very beginning of We Are, the first song, we're thrown away in this whirlwind of Old School violence. Furious blast beat, fast-paced riffs full of sharp harmonics, the band doesn't loose from years! The singer's voice sounds like a banshee's howlings on this tortured rhythmic, and the combo unleash track after track. We will notice a slow down for a heavy sound for Inside before a piercing lead, a catchy groove for Damned Skin is Mine as well as more airy moments and a bass/drums part for Black From Sorrow, but brutality is still the compositions' keyword. It's for example impossible to not move your head when Feared and Adored begins, and all will will be annihilated by this fast tremolo picking. Off the Flesh recreates a frightening ambience for some time before attacking again with rhythmic parts, and harmonics will fall upon us on Let Stones Fall, but the record dangerously comes closer to its end. Last Wishes offers us a fix of pure fastness with an amazing bass sound, perfectly connecting Thrash and Death Metal while Death in the Middle Ages, the last song, includes a guest appearance that you will probably recognize!
Nine tracks for half an hour of pure violence with an Old School soul, here is what Witches offers us for their great comeback! The Fates is a very effective album that doesn't stop from beginning to end. True to the band's reputation, it perfectly fits to the top of the French discography.
90/100