No one awaited it, however Foundation of Bones, Enterprise Earth's new EP is here.
Founded in the United States in 2014 by Dan Watson (vocals, Mire Lore, ex-Infant Annihilator) and Byron James « BJ » Sampson (guitar, ex-Takeover), the band is subject to important line-up changes. Nowadays, Gabe Mangold (guitar, Delusions of Grandeur, The Harvest Colour), Rob Saireh (bass) and Brandon Zackey (drums) play with the vocalist. And after three amazing albums, the band offers us this surprise EP.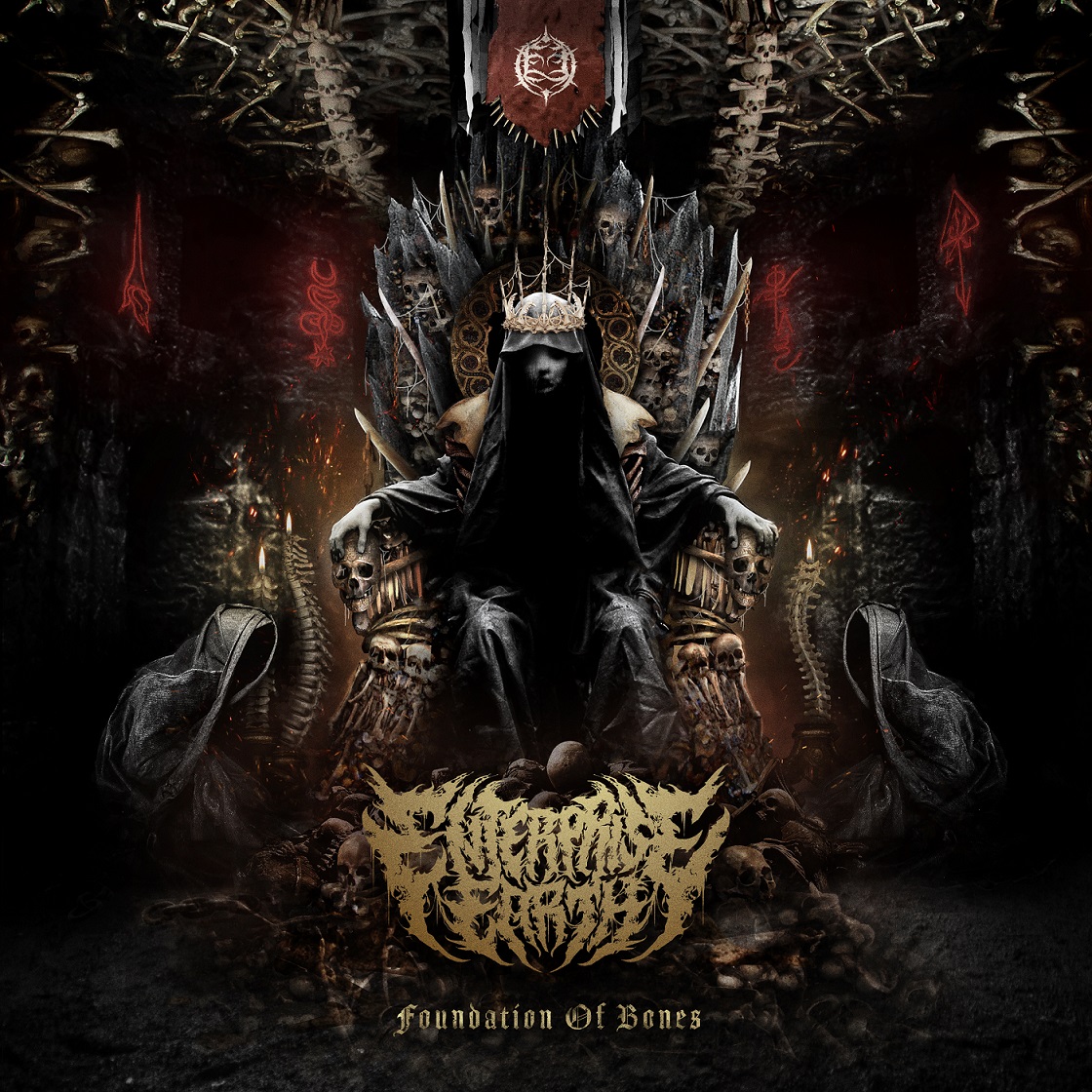 Since the first track, Foundation of Bones, the Slamming Deathcore heaviness is obvious. The band links pachydermic breaks with visceral screams over an impressive rhythmic coupled with some samples. The song is massive, and it will be the same for You've Got Something to Die For, a Lamb of God cover. Even if the song is already heavy and groovy, the band's touch pushes this track to the next level. And you're clearly not ready for the final part. Second cover, it is Necrophagist's technicity that the americans chose to play with Fermented Offal Discharge. As excellent musicians, they easily achieve to pay tribute to this brutal track. Harmonics and leads perfectly find their place inside the ambient violence. New surprise with a catchy acoustic version of the song There is No Tomorrow from their last album to date. And we can realise that in addition to create a very peculiar atmosphere, musicians let place to a divine and airy clean voice. We close this chapter with the instrumental version of Foundation of Bones that allows to the most music loving persons to appreciate the raw strength of the song without Dan's howlings.
Once again, Enterprise Earth proves that melting heaviness and technicity is the keyword of their Deathcore. Fondation of Bones is fast, but allows the band to hammer their message with riffs: never underestimate them.
90/100