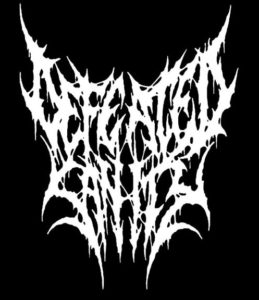 Masters of violence are coming back, please welcome Defeated Sanity.
Founded in Germany in 1993 by Lille Gruber (drums, ex-Cenotaph) and his father Wolfgang Teske (guitar, R.I.P. 2010), the two play a very powerful Brutal and Technical Death Metal. The line-up suffers of many changes, and when Wolfgang Teske leaves the band in 2008, Lille Gruber is the only chief on board. Today he plays with Jacob Schmidt (bass, ex-Cerebric Turmoil, ex-Chaosphere) and Josh Welshman (vocals, ex-Autonomy) as well as several live members, and they deliver The Sanguinary Impetus, the band's sixth album. Notice that guitars are recorded by Lille, Colin Marston (Behold the Arctopus, Gorguts, Indricothere, Krallice…), Dan Thornton (Abhorrent Decimation, Novena) and Justin Sakogawa (Splattered, Warscythe).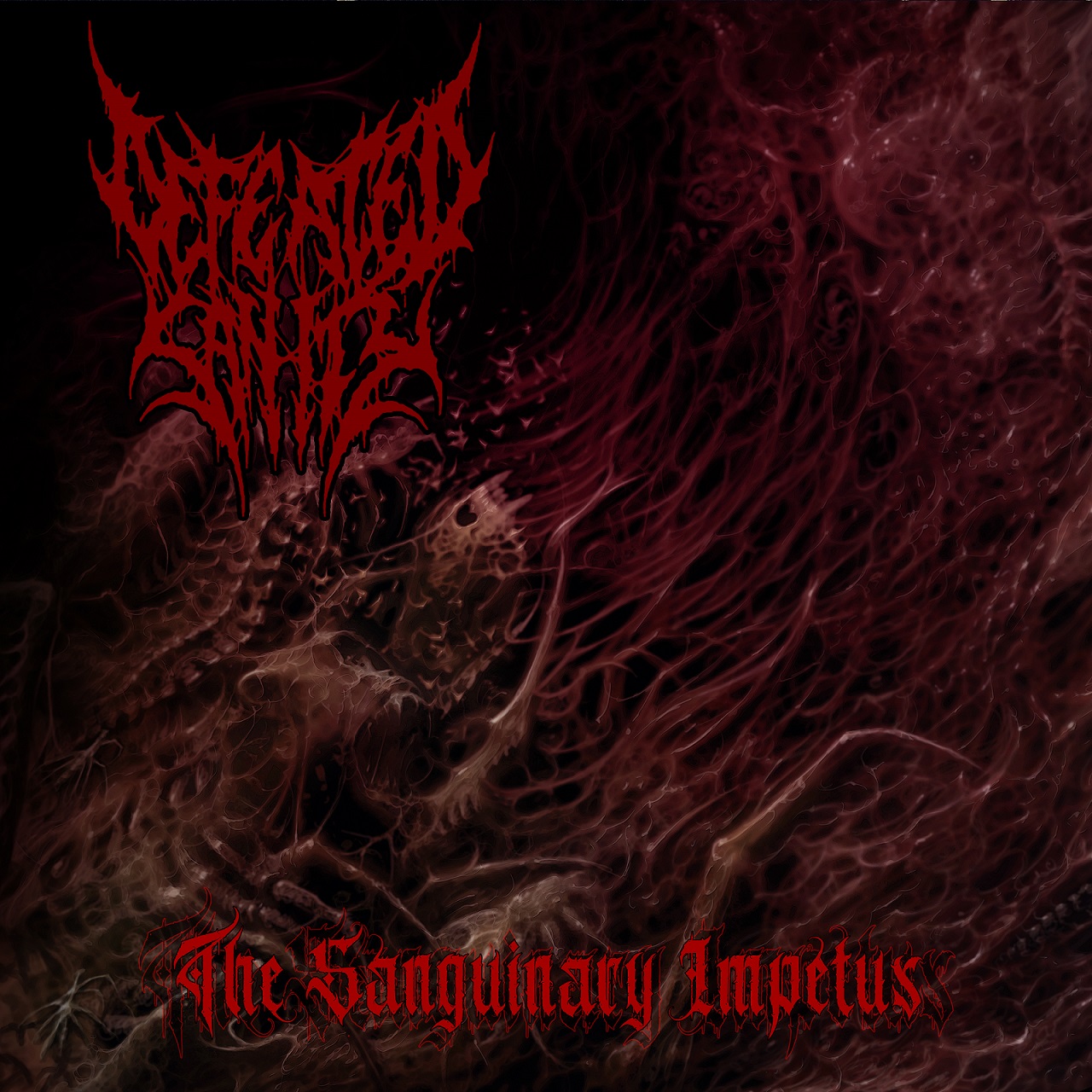 After the drums introduction of Phytodigestion, we are catched by a storm of uninterrupted violence. Between extra fast riffs, more and more fierce riffs and impressive guttural screams, the band didn't ran out of work during lasts years! Their sound is still as powerful and greasy, putting here and there some groovy or more technical parts (special mention to the bass that perfectly gets out of this thick mix). Without a single moment of rest, Imposed Corporal Inhabitation and Conceived Through Savagery are coming, then it's Entity Dissolving Entity that hits, giving us the will to break bones. The moshpart replaces a heavy rhythmic, and it's the same pattern for the brutal Insecta Incendium. A real flood of pure violence, then we feel a more technical and complex influence on the end, breaking the rhythm in place. The band immediately goes on with Arboreously Transfixed, while keeping this rhythmic complexity. However don't panic, we keep a devastating blast and this will to fight with the first one to come. The last three songs are more focused on technicity, even some nearly Prog influences to fully exploit their firepower. Proper into Sacrilege highlights once again with slapping that gets out of the heavy rhythmic, then a rhythm break to go back on a violent and groovy rhythm. Drivelling Putrefaction, the longest track, takes the time to spread a fat rhythmic before letting vocals come to crush us a bit more. Even if it's a but slower, the song is very effective, while Disembling the Ostracized plays between fastness and heavy parts to conclude this album.
Defeated Sanity confirm their place amongst violence leaders. Even if it puts more and more technicity into The Sanguinary Impetus' riffs, the band impose themselves into the Brutal Death scene. Only one advice: just come and share the heaviness!
90/100