Winter Nights' ice cold sound is about to hit again.
Founded in the United States in 2007 by brothers Efrain and Jeremy Farfan (guitar/vocals), the band composed its first album which is released in 2008. Some line-up changes and a second full-length after that, they play with Martin Tune (bass) and James Yarusinsky (drums) to complete the line-up for the release of Winter Nights, their third album. Notice that Andrew Lobosco and Manolo Estrada, the band's previous drummers, recorded those parts.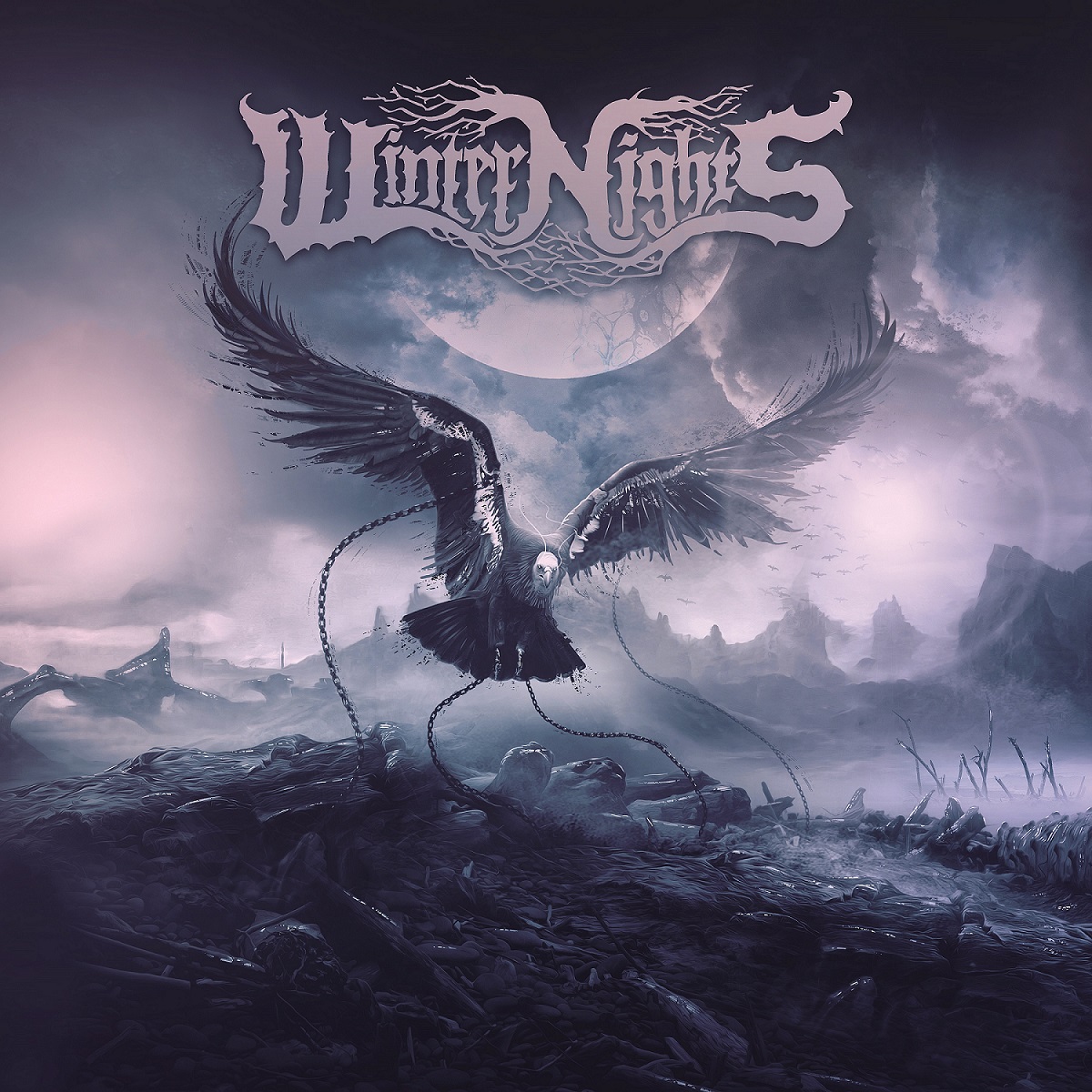 Even if they come from the United States, the band perfectly understood the spirit of Scandinavian Melodic Death Metal, and it's through six songs that they will prove it. When December Burns' airy tapping meets a solid rhythm part, as well as powerful vocals. In a second, the band catches us in their violent and mastered universe, between those two types of howlings that fight together as well as lead parts. Staying in those airy sounds, Starved for Energy is the next one, and it's thanks to the contrast between snoring bass and piercing guitars that the song is seducing. Withdrawals riffs pick without hesitation in a raw Thrash/Death with bloody melodies, and even if aggressivity is the song's main characteristic, we can feel more soft or impressive sounds. Once again it's the vocal duality that hits for Unmarked Grave, but the heavy rhythmic isn't that far The song is catchy and lets bass stand out to efficiently accompany other instruments. The more hardened listeners will easily notice those Old School influences on Day the Sun Died, a short but massive track, but also on Encounters, the last song. Whether the introduction is focused on an absorbing progression, the song quickly gets more incisive.
Winter Nights might be short, it is rich and effective. Winter Nights pushes its music to the next level, offering amazing songs but also meaningful and metaphoric lyrics. A band that deserves in my opinion more recognition.
80/100