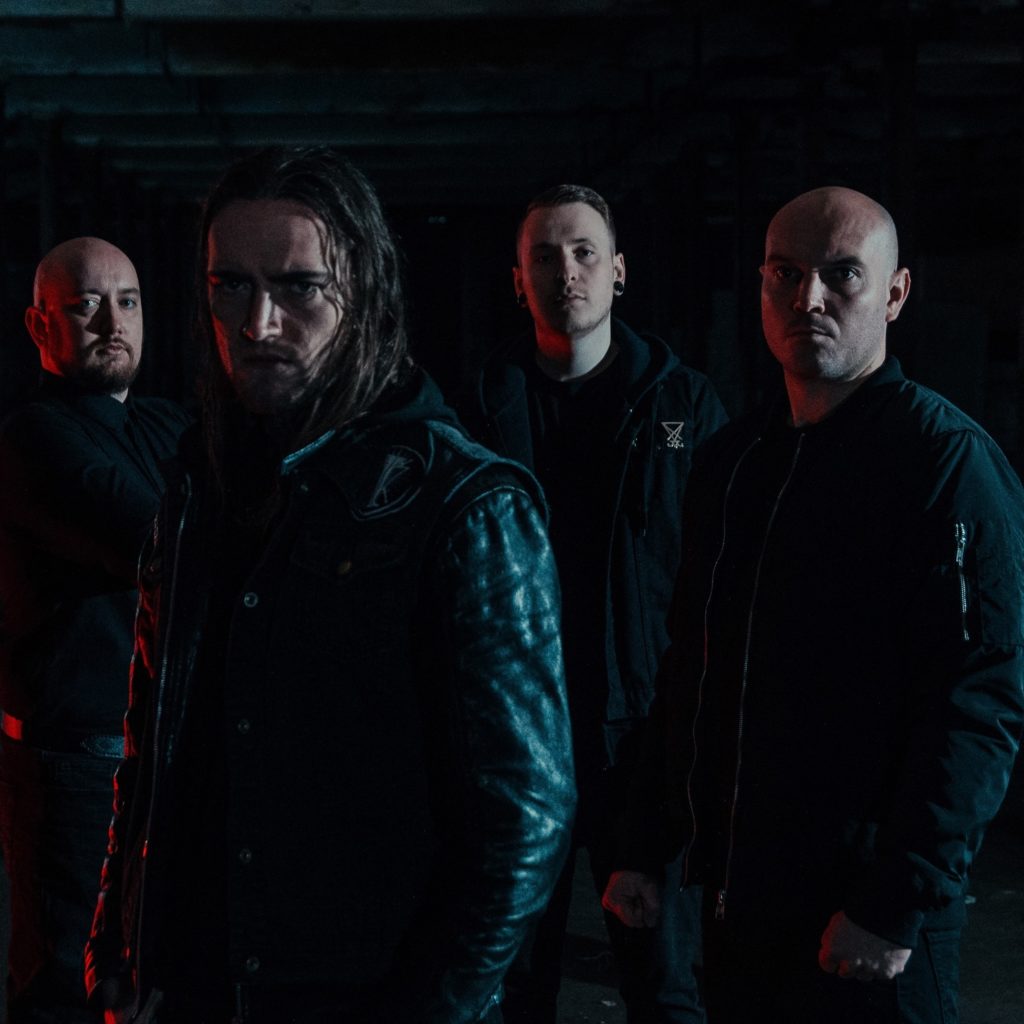 Weeks before the release of Where Only Gods May Tread, Ingested's fifth album, I had the opportunity to ask Jason Evans (vocals) some questions.
Where Only Gods May Tread album review
First of all thank you for your time! Would you mind introduce yourself and Ingested's music for someone who doesn't know you yet?
Jason Evans (vocals): Bonjour! I'm Jason and I'm the vocalist of Ingested, the most crushing death metal band from across the Channel. Or anywhere for that matter haha. We play savage, extreme metal with dark melodies, brutal hooks and thick, heavy atmosphere. It's mint, you'll love it.
Your fifth album, Where Only Gods May Tread, is about to be released on Unique Leader Records, how do you feel about this release? How did the composition process happen?
Jason: I'm so excited about this album release, there's a lot of new elements that we've brought into our song writing process so we just want everyone else to hear it, roll on August 14th! The composition process was similar to our last album, we really feel as though we've got into a rhythm now when it comes to song writing, and I know Lyn (Jeffs, drummer, e.d.) and Sean (Hynes, guitarist, e.d.) have been working on even more new stuff so it feels like there's no stopping us at the moment. It's a good feeling.
This album is the second (third release if we also count Call of the Void) with Unique Leader Records, how is it to work with them?
Jason: Working with Unique Leader has been fantastic, it's a label we've always wanted to be a part of as we were big fans of the label when we started the band. We have a great relationship with the label, everybody helps each other out, kind of like some big Death Metal family.
There are three guests on this records, Vincent Bennett from The Acacia Strain, Kirk Windstein from Crowbar/Down and Matt Honeycutt from Kublai Khan. Those three vocalists come from different universes, how did you chose them? What was your will when you decided to add those guys to your universe and your songs?
Jason: Yeah the guests on this one are a little bit outside of what people would usually expect, but that's the point! We don't want to pigeonhole ourselves or put ourselves in a box, we're a Death Metal band and we always will be, we'll never forget our roots. Ever. But that doesn't mean that we want to follow the same formula over and over again. That'd be shit. So we've done something a little bit different, and every guest absolutely smashes it!
At the beginning of Ingested, you were five dudes that wanted to write brutal stuff, right? Except Brad Fuller's departure last year, did your goal change? If yes, what is it now? Do you have a special message you want the world to understand?
Jason: Yeah so since the beginning in 2006 right up until Brad left last year, we'd always been the same five council estate kids who just wanted to create banging death metal tunes and play sick shows. That's still the goal now. Nothing's changed except now we're the same FOUR council estate metal heads. Our message is simple, we call ourselves The Slam Kings not out of arrogance or hubris, but because we've come from nothing to achieve things we never thought we could. We've been given nothing, and earned everything we've ever had. We call ourselves The Slam Kings because we want to show the world that YOU are in control of your life and your destiny, and you have the power to be a King (or a Queen) in your own life. This isn't about narcissism, this is about self-empowerment.
If you're okay with talking about this subject, why did Brad left the band? If you don't want to talk about this, just ignore this question.
Jason: Brad left because he just didn't want to tour anymore. We were touring more and more each year and it just wasn't the life he wanted anymore. Obviously I'm sad he's not in the band anymore, Brad's my oldest friend (we've known each other since we were 11 years old), but Ingested is stronger than ever now. There's no hard feelings between any of us, we're all still friends.
It is obvious that musical violence is one of the band's keywords, but which bands would you consider as your influences?
Jason: Influences I would say vary from album to album. Earlier I'd say bands like Dying Fetus, Suffocation, Cannibal Corpse. Then stuff like Despised Icon, Whitechapel, Carnifex, The Acacia Strain. More recently Crowbar, Fit For An Autopsy, Behemoth. We've always been a kind of « in the moment » band when it comes to influences.
In this album there are more calm parts, like Kirk's clean vocals, some dissonant parts in Leap of The Faithless, do you think that the band's evolved again? I also noticed those changed on the previous EP.
Jason: Yes definitely. We're constantly evolving musically. We never want to stay stuck in one place, if you're not always moving you run the risk of becoming complacent, lazy or uninspired. And also, once you've done an album, it's done isn't it? There's no point trying to do the same thing again is there? You've already done it. Don't cheapen what you've already done. Do something else.
What does inspire you to create music and/or lyrics in general?
Jason: Life. Sam and I are the primary lyric writers for Ingested, but Sean penned one on the new album. We all write about things that are personal to us. Our thoughts, experiences, our fears, our secrets. On our early material the lyrics were just your typically shocking brutal gore stuff. But as we've evolved as a band and songwriters the lyrical concepts just naturally changed. As we began to « feel » the music, we wanted to feel the song lyrics too.
Every musician in Ingested is really talented, how does your musical journey begin? Do you think you are still making progress as a single person? And as a band?
Jason: I actually had never done vocals for any band before Ingested, so I'm technically still learning on the job! I think I've grown as a vocalist and a performer over the years but there is a world of vocal knowledge and technique out there, every day is a school day and I always want to improve. But being onstage and playing shows is truly where Ingested are at our best. We're a fucking force to be reckoned with on that stage.
I was lucky enough to see Ingested on stage four times since 2017. What is your state of mind before going on stage? Maybe you have a special warm-up "ritual"?
Jason: Thank you, well I hope you enjoyed the shows! I do have a pre-stage ritual, you have to get in a completely different state of mind. Something feral, something savage. But I ain't telling you what it is. You can let that one keep you up at night.
As a listener, what does attract you in Death Metal? When did you start to listen to Death Metal?
Jason: A good hook. Just because it's Death Metal doesn't mean it can't be catchy. I like a tune that's an earworm. Something that you'll be humming for days. Or something that's got a really good lyric in it that gets stuck in your head. That's something we've been very conscious of when writing this album.
And do you remember which was the very first Metal song you ever listened? Which one gave you the will to create or join a band and play on stage?
Jason: The first metal band I ever heard was Fear Factory. I was about 10 years old, maybe even younger, and I was having dinner round my friends house after school and his older brother was playing the Demanufacture album in his bedroom and I was like « WHAT IS THAT??! » and my friend's brother seemed pretty stoked that some little kid was buzzing off Fear Factory, so he let me borrow the CD and the rest is history! Watching the Pantera Home Videos when I was about 14 is what made me want to be in a touring band.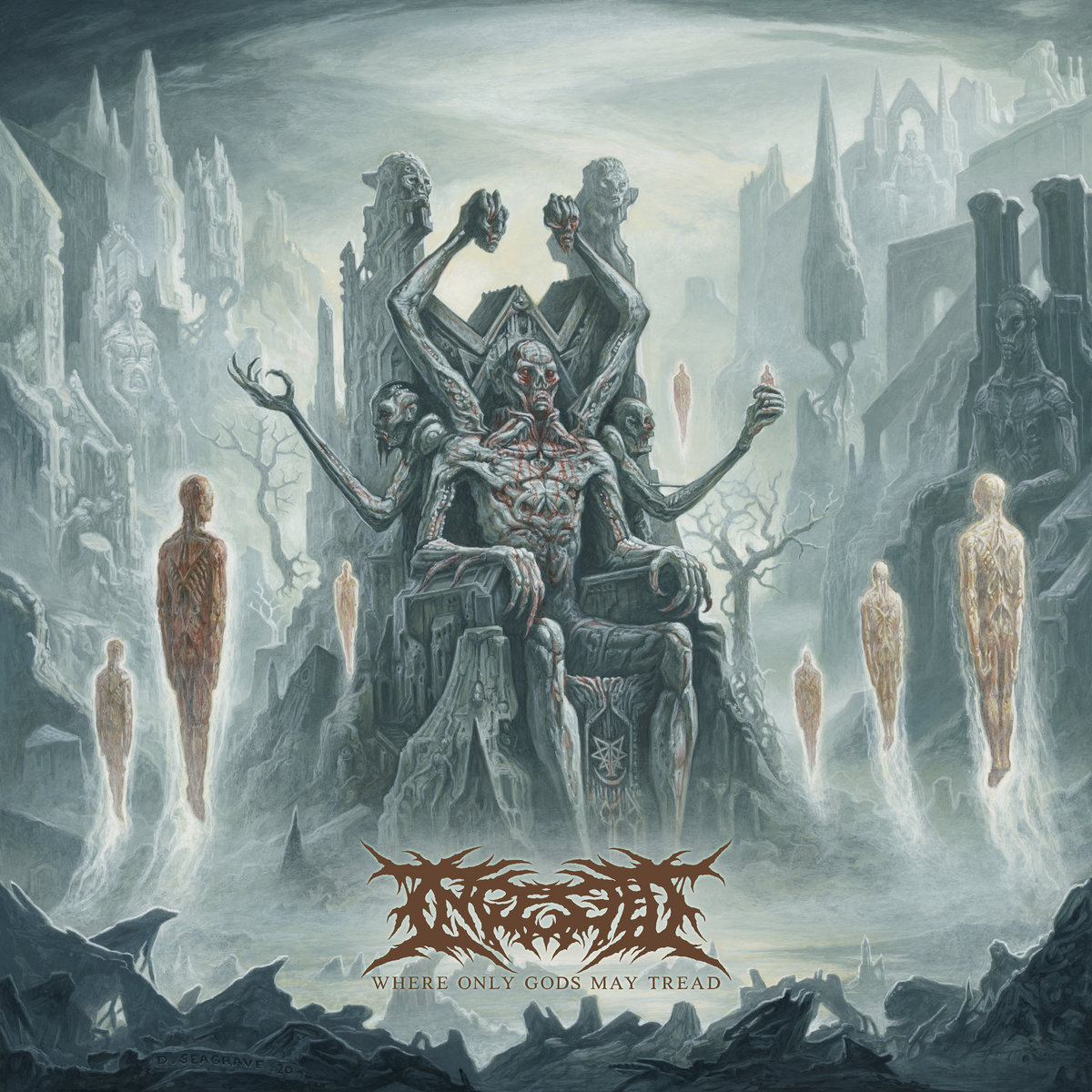 The band will celebrate fifteen years of brutal existence next year, do you plan to do something special for this event? How does the idea to do a tenth anniversary tour for Surpassing the Boundaries of Human Suffering came to you?
Jason: We've always got stuff up our sleeves for our fans. We honestly have the greatest, supportive fans in the world so whenever we get a chance to do something special for them we always get it done. So keep your eyes peeled. Oh the Surpassing Anniversary Tour was a blast. We always knew we were going to do that tour when it became ten years old. A lot of our fans love our first album so again, when we had the chance to do something big, we had to make it happen.
I know that Covid-19 fucked up a lot of things, like a tour with Decapitated and Beyond Creation earlier this year, but how did it affect you personally? And as a musician? I know that you have a tour planned for the end of the year with Vulvodynia, Vale of Pnath and Bound in Fear, but can you tell us more about the band's future?
Jason: Yeah the whole COVID situation is shit, but I'm not gonna sit here and whinge about it. It affects everybody and were all in the same boat, so we just gotta do stuff in the meantime to keep ourselves afloat financially until we can get back out on the road in December. I've started a Twitch channel (twitch.tv/the_slam_king) and I know the other guys have got stuff going on, so we're just doing the same as everybody's else, ticking over until the time comes.
After Motocultor in 2018, you were supposed to hit the Altar Stage at Hellfest 2020, are you ready to come to Hellfest next year? Is there any special memory that came to your mind from Motocultor?
Jason: So excited to play Hellfest next year, we were gutted about this year getting postponed but we knew it was coming due to what was happening in the world. And we're still playing, it's just next year now. So I'm still happy. Motocultor was fantastic, I remember us being on quite early in the day and when we were sound checking the field was literally empty, so we thought no one was gonna come watch us. So we go backstage to get ready, the intro hits, we go on stage expecting an empty field and BOOM. Fucking hundreds and hundreds of people. The show was fucking ace. Such a good time, I'd love to play there again.
A funny question now, what if I ask you to compare Ingested's music to an english dish, what would it be and why?
Jason: Roast Dinner (Sunday Dinner). Because it's got a bit of everything you like, and it's bloody delicious.
Now I let you create your dream tour with Ingested as openers and three other bands. Who would you pick?
Jason: Slipknot, because they just totally changed the game in the Metal scene. Probably the most important metal band to me personally. Lamb Of God because Randy Blythe is a vocal hero of mine and finally Crowbar because we toured with them for just over a week and it wasn't enough!
That was my last question, thanks again for your time! Hail Ingested, see you soon on stage and lasts words are yours!
Jason: Thank you so much for this interview and your questions! I just want to say a MASSIVE thank you to everyone that has pre-ordered our new album, or supported us in any way, your love is so very much appreciated and we will see you all in December! Big love and STAY SAFE X