Are you ready for a new fix of Brotthogg?
Founded in Norway in 2017, the band already offers its second full-length! Entitled The Die Is Cast, it is the composite effort of Kristian Larsen Moen (all  instruments, Subliritum), Craig Furunes (vocals, Chton), Jonas Moen (vocals, Subliritum) et Stephen Carlson (lead guitar).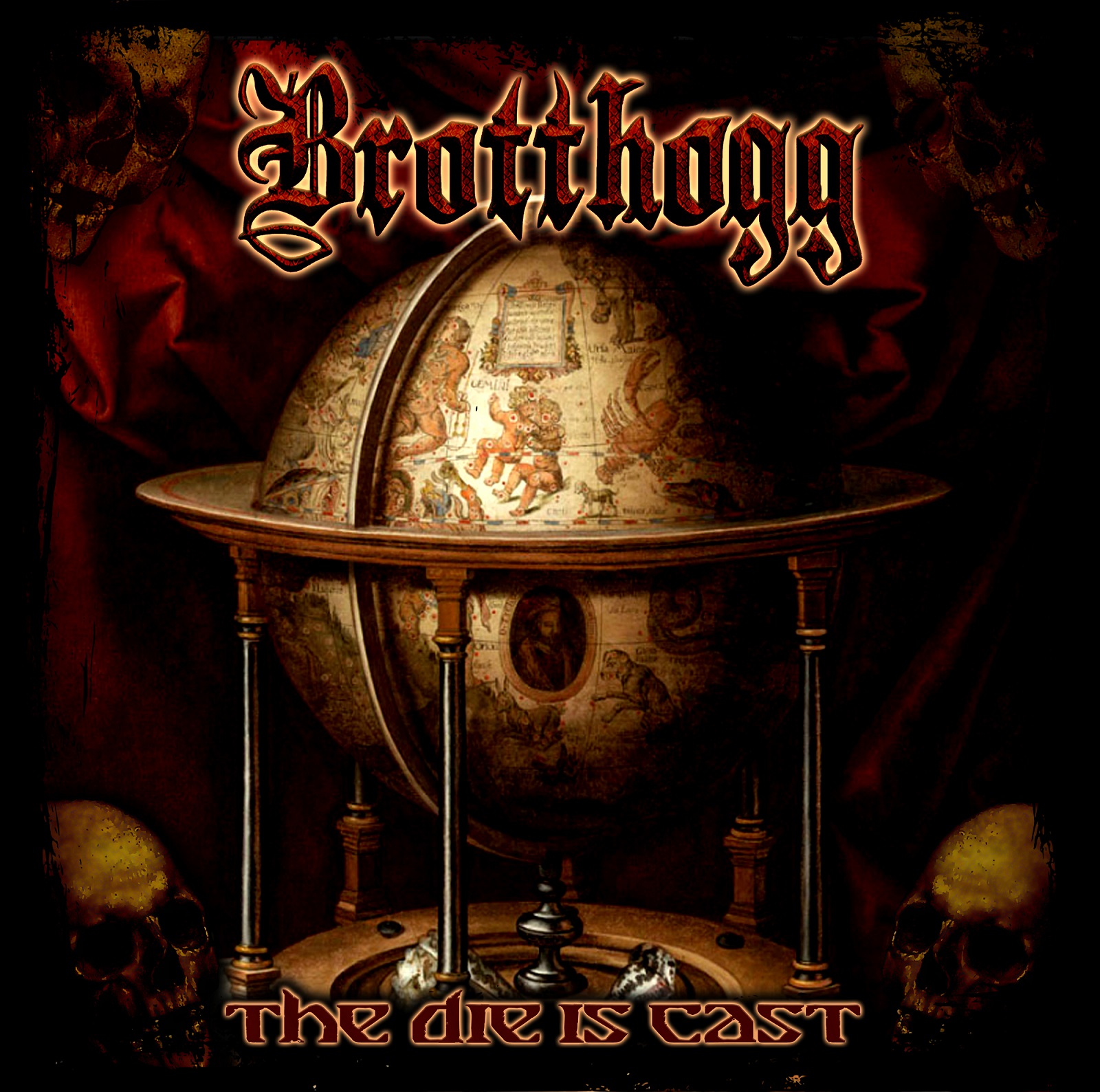 Without losing a single second, the band begins with Nokturne, a song which is deeply anchored in an incisive Black/Death. Riffs are bursting, while two voices complete each other without overlap, creating a special ambience. The composition's blackness sprawl until Behind the Gateways, an anguishing song that focuses on Progressive Metal influences. Melodies progress under massive screams, also offering the song some dark Symphonic touches, which is a very catchy one. Even if it is more joyful, Liberation can also be the more epic and sharp one. Harmonics are piercing, while this rhythmic that picks a lot to Black Metal is captivating and mesmerizing.
We switch to the slow and dissonant Draugen, a fascinating song from the very firsts riffs. Violence isn't raw, but it can be felt on both the instrumental part and screams. Forlis is the shortest song of this album, but it's not the less intense one by far. Between fastness, shrilling sound and mastery, the band goes deeper into musical darkness. Resurrection links again with Prog parts full of technicity that will makes musical lovers shiver, but also a more rough sound, more crude, while being also anchored in some Folk touches. Last song, Iacta Alea Est plays once again the dissonant and technical card to convince one last time even the more reluctant about their composition's quality.
I didn't know about Brotthogg, and I did an amazing discovery. The Die Is Cast is an intense album, catchy and has no place for hesitation. The band recruits us in their universe in a second, while developing rich riffs, build with an unshakeable will.
85/100