What is violence for you? For Bain de Sang, it's Sacrified for a Load of Filth and Lies, their new EP.
Founded in Paris by former members of Blockheads, Comity, Judoboy, Sofy Major or even Department of Correction, the band obviously tend to play an uncompromising Grindcore/Powerviolence.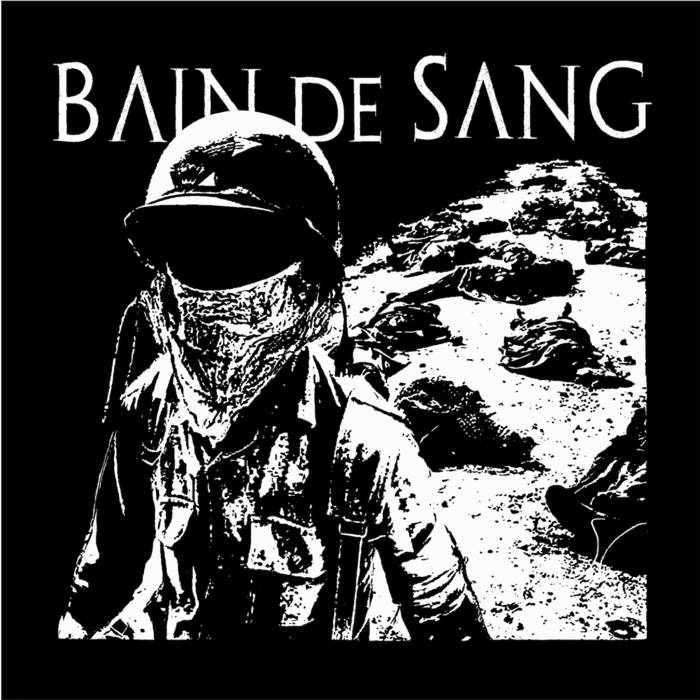 After a first release in 2015, the band plays a lot on stage, opening for international renown bands. We will also notice a show at Obscene Extreme and Hellfest, before they go back to composing. Straightforward, the band offers us seven songs for a bit more than ten minutes anchored in pure and raw violence. The sound is saturated, picking in Hardcore, Crust, Punk and D-Beat to add to their brutality cocktail with an insane rage. Extremely violent, the band's ultra-fast riffs and raging blast beat have only one purpose: spread violence. We will also notice some samples to delay violence while keeping this saturated sound before the final track. Recorded in collaboration with Philémon Girouard, it lets a worrying sample introduce this last fix of pure destruction focusing on Noise sounds.
Bain de Sang hold their promises with Sacrified for a Load of Filth and Lies. A violence, negativity and powerful outlet that speaks for the band's intentions!
80/100