Mors Subita comes back for a new Melodic Thrash/Death assault.
Founded in Finland in 1999, the band is composed of Mika Lammassaari (guitar, ex-Wolfheart, ex-Eternal Tears of Sorrow), the founder, but also of Mika Junttila (bass), Ville Miinala (drums, Vortech) and Eemeli Bodde (vocals), as well as Juho Näppä (guitar) on stage. So it's Extinction Era, their fourth album, that the band unveils us today.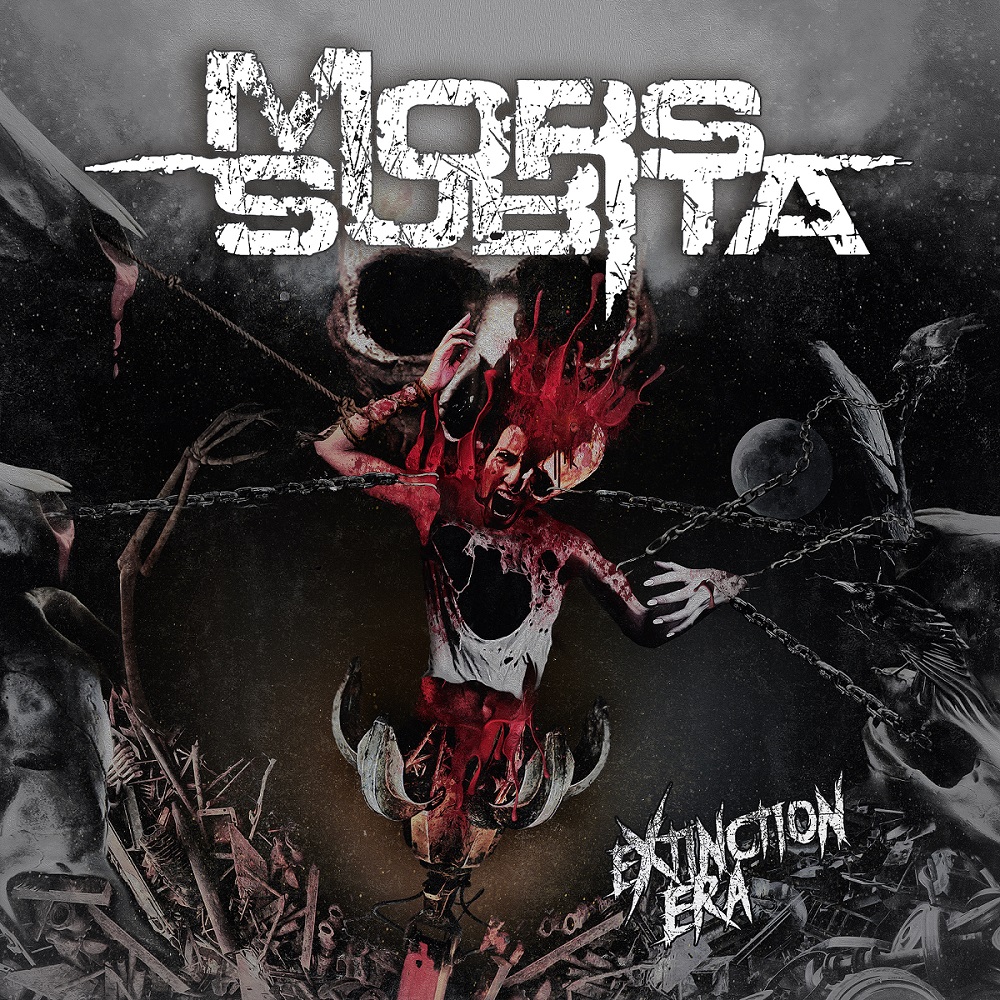 We begin with Sick, a dong that doesn't wait to strike, offering a flood of sharp riffs over a rhythmic full of rage. Very energetic, the singer is totally unchained, but also knowns how to let the pride of place to musicians, as well as The Enemy I Know. The song picks into a moving Thrash/Hardcore, but keeps those melodies and this ice-cold ambience, while playing really fast. Strain, the longest song, adds some ambiences to those aggressive riffs, strengthening the dark melodies deployed by the band. We feel caught and however disturbed by those hypnotic harmonics, that fade in the void. No time to waste, Overthrown is the next one, and those new melodies, more joyful, are striking. The band's sound is heavy, and the bass perfectly resounds under howls. However the chorus is quite melancholic, in contrast to the modern Parasite, a very groovy song. Leads are once again a key element of this song, but we quickly nod, while the singer expresses himself with vehemence. Beware to the final part…
Soft break with Farewell, a song that offers clean sounding guitar, quickly joined by a soaring saturation, then Into Eternity comes. Anew some kind of languor, but an ice-cold beauty that hits precisely where we like it. Leads contrast with fierce howlings, that join a warlike rhythmic. Very short, Disconnects focuses on raw rage, between blast, screams and fast-paced rhythmic. We keep this violent aspect with The Oceans Will Know My Name, a song that plays on a contrast between impressive sonorities and softer parts to make immediately stick to it. Black And White comes back on this easier but still effective pattern, and includes some more modern elements, as well as a catchy groove, but the end of the record is already here. It will be marked by Coming Home, a heavier but also raging composition. Piercing leads find their way to us, while the rhythmic relentlessly clubbers us until the last moment.
Between ice-cold melodies and impressive rhythmics, Mors Subita finds its cruising speed. Extinction Era offers effective elements while sticking to the band's style, which gives us an explosive album without a doubt!
85/100