Asunojokei comes back to offer its melancholy through a new EP.
Created in 2014 in Japan, the band is composed of Seki (bass), Saitoh (drums), Toriki (guitar) and Nuno (vocals). Wishes, their second EP, is released two years after their first album.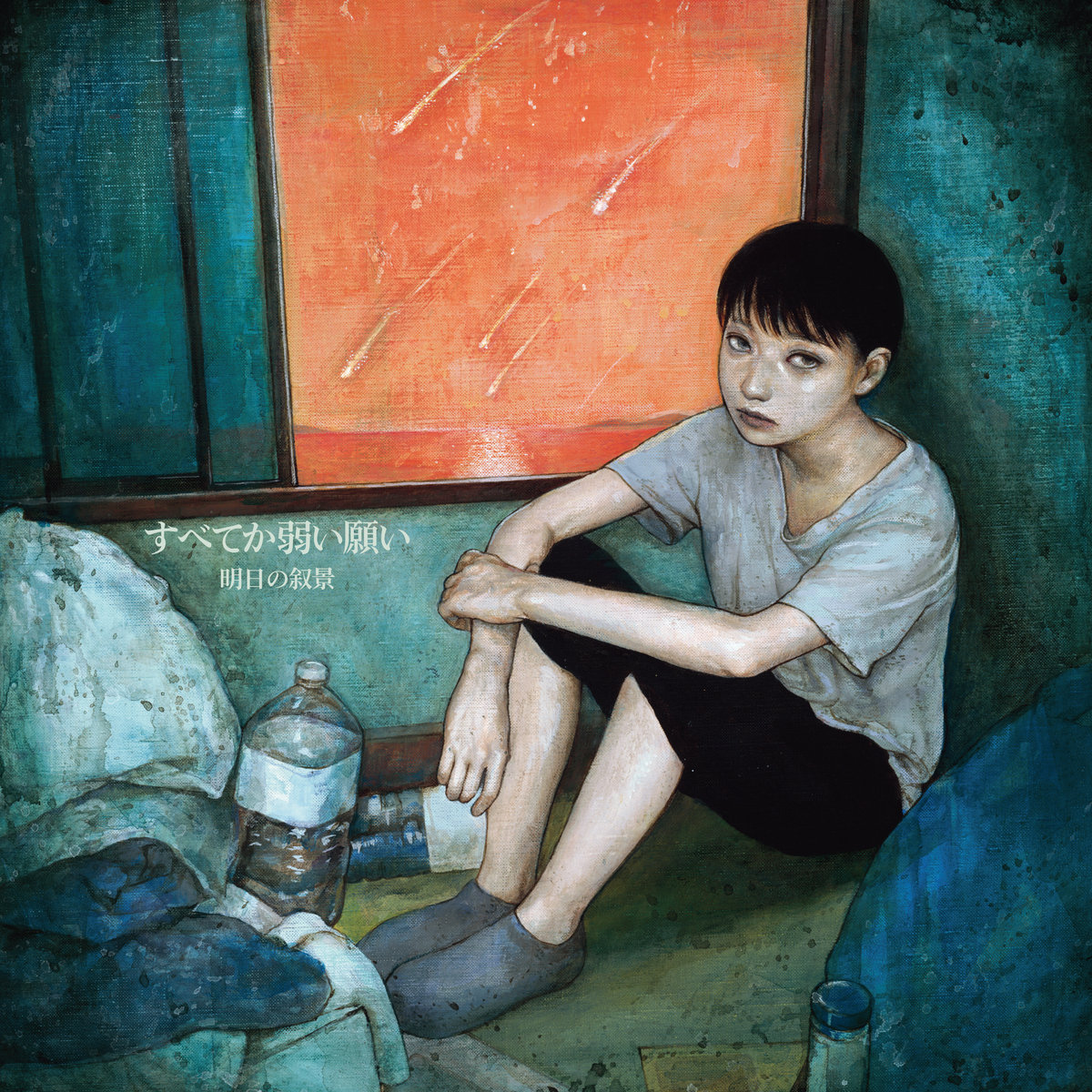 Five songs for a bit less than half an hour of mental journey, through devastated landscapes and surnatural places thanks to the band's hovering sound. It is hard to really describe Asunojokei's music, because their sound is quite unique. Picking into Post-Hardcore, Post-Black, airy tones and this visceral rage that animates the vocalist's howlings, the band pours sorrow, deception and liberating madness with a disturbing naturalness. The japaneses' sound is haunting, captivating, frightening but how beautiful, crushing and impressive. Carry on melts softness with the band's message, then I won't pray anymore strikes with Black Metal fast-paced violence. The sound becomes a bit more weighing with Being lost while distant leads enchant us, allowing the vocalist offering screams or spoken words. Unripe orange will offer a last dose of this brutal quietness before Birth, the longest song of this EP. A violent storm of feelings couples to a perception of both oppression and softness to make us dream, with some hints of technicity…
Asunojokei is a unique band. Their sound is as soft as dark, as violent as apeasing, and Wishes allow them to develop their art again. One of this year's last releases, which totally deserves to be heard.
95/100