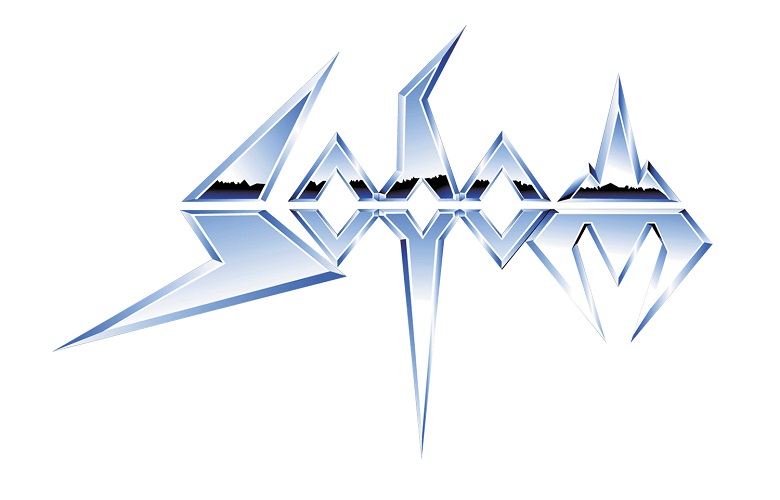 The german tank Sodom is back for a sixteenth album!
Created in 1982, the band led by Tom Angelripper (basse/chant, Onkel Tom Angelripper, ex-Bassinvaders) acquired its reputation through years, and is part of the Teutonic 4. Alongside the founder, we have Frank Blackfire (guitar, Assassin, Frank Blackfire, ex-Kreator), Yorck Segatz (guitar, Neck Cemetery) and Toni Merkel (drums, Big End Bolt, Frank Blackfire, Sabiendas) for the release of Genesis XIX.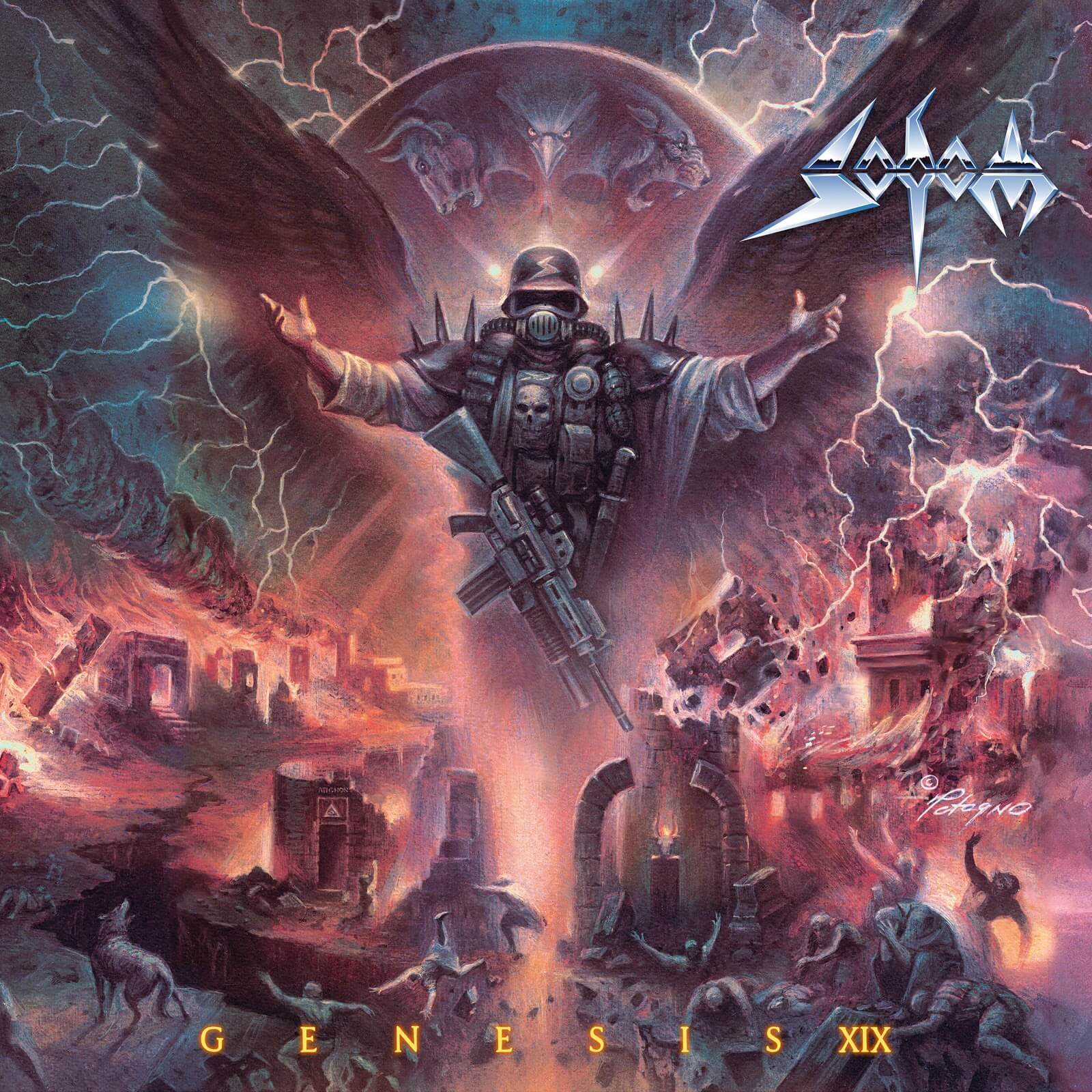 With this new line-up, the panzer activates the first gear and offers a short but powerful introduction named Blind Superstition before annihilating every form of resistance thanks to Sodom & Gomorrah, a crushing and aggressive composition. The artwork, illustrated by Joe Petagno (Abhorrence, Angelcorpse, Krisiun, Motörhead, Vader…), stays in this idea of the germans' warlike Thrash Metal and offers a perfect vision of what the band want to leave behind their sharp riffs and uninterrupted blasts. We notice more dissonant and worrying tones for Genesis XIX, one of the longest tracks, but it is with effective and warlike riffs that the band can be portrayed by. Some piercing leads, a shrilling voice and heaviness like on the dark Nich mehr mein Land, which is a track sung in the band's mother tongue, here is what we like! Tempo increases for the catchy Glock 'n' Roll, then we go back into this mastery of dark and effective sonorities for The Harpooner and Dehumanized. But what marks Sodom's trademark is pure violence, the fast and painful one, just like the ravaging harmonics on Indoctrination and Friendly Fire, that the band uses for nearly forty years!  You will be served, because nearly an hour of this sound is about to begin again…
Sodom fully deserves its place amongst legendary Thrash Metal bands. Genesis XIX attests of both an incredible lifespawn from the band, but also an indefatigable striking force and unbounded creativity.
90/100