Antropofago comes for an assault at the beginning of this year.
Created in 2007 in France, the band composed of on Huillery (guitar, ex-Deep in Hate), Clément Roig (guitar, Mysticisme, Sunnudagr, Opprobre), and recently joined by Théophile Cabaret (drums, Ezox) and Eris Capdeville (vocals, Caligula, Beneath an Obsidian Sky) offers us A Propensity for Violence… Cruelty Enslavement, their third album. Notice that bass was composed by Alexis Ruinier, the band's first bass player.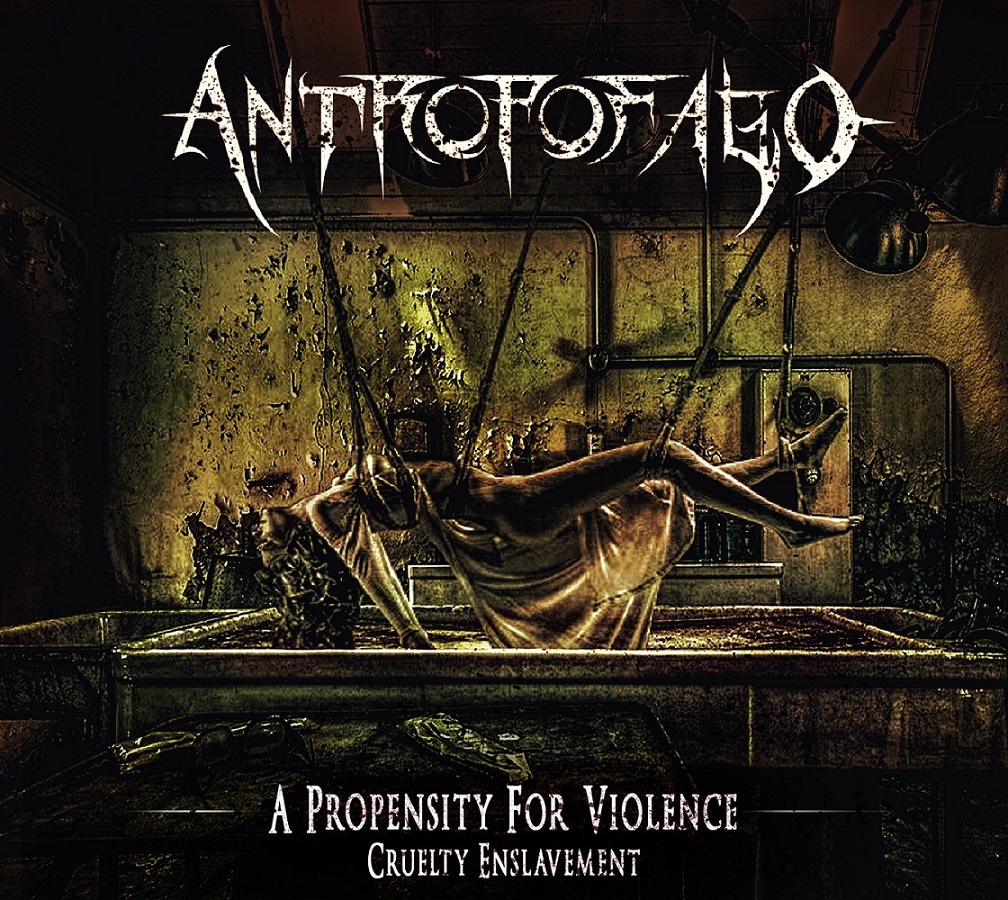 As you may have noticed, the album is mainly made of the songs from their last EP to date, A Propensy for Violence, and we are happy to hear again those greasy, groovy and very violent rhythmics, recorded with Loïc "Trivette" (ex-Kronos) on vocals, that already know, and on which we may have smash our neighbour during shows. Six incredibly powerful songs, including a Machine Head cover (which made me like the american band for the very first time), made in the purest tradition of violence. I will mainly note Transhumanism (A Propensity for Violence) and Spawn the Teratism, which are for me two monuments into the band's discography, separated by Descent, a soft and dark instrumental track.
Four other songs are following the six firsts, allowing the band to show us that the years that separate the release of the EP and the album were not lost at all. The Eyewitness and The Protagonist come to complete this musical painting of greasy and meticulous violence with powerful and dark riffs, a fully unleashed bass, fast strikes and above all those hints of crushing technicality.
But as announced earlier, the vocalist changed. And this album is some kind of passing of torch, because we can hear Eris Capdeville roar on Horror Prevails and Misanthropic Whispers, the last two songs. Picking into some Grind elements (mainly on vocals) while staying on the band's impressive basis, those compositions will probably be those who make french venues explode! Notice this bassdrop on the last song… insane!
Antropofago evolved, and the band is in good shape! A Propensity for Violence… Cruelty Enslavement allows the band to strike again where it hurts the most while introducing both new songs and its new line-up!
90/100