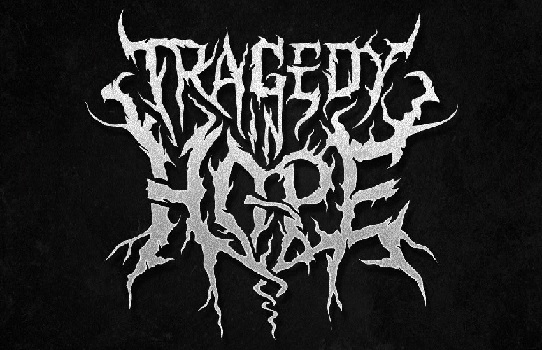 Tragedy in Hope opens us the gates of its oniric universe.
Created by Sasha Giller (all instruments/vocals) in 2017 in Russia, the one-man band offers today Sleep Paralysis, its first album.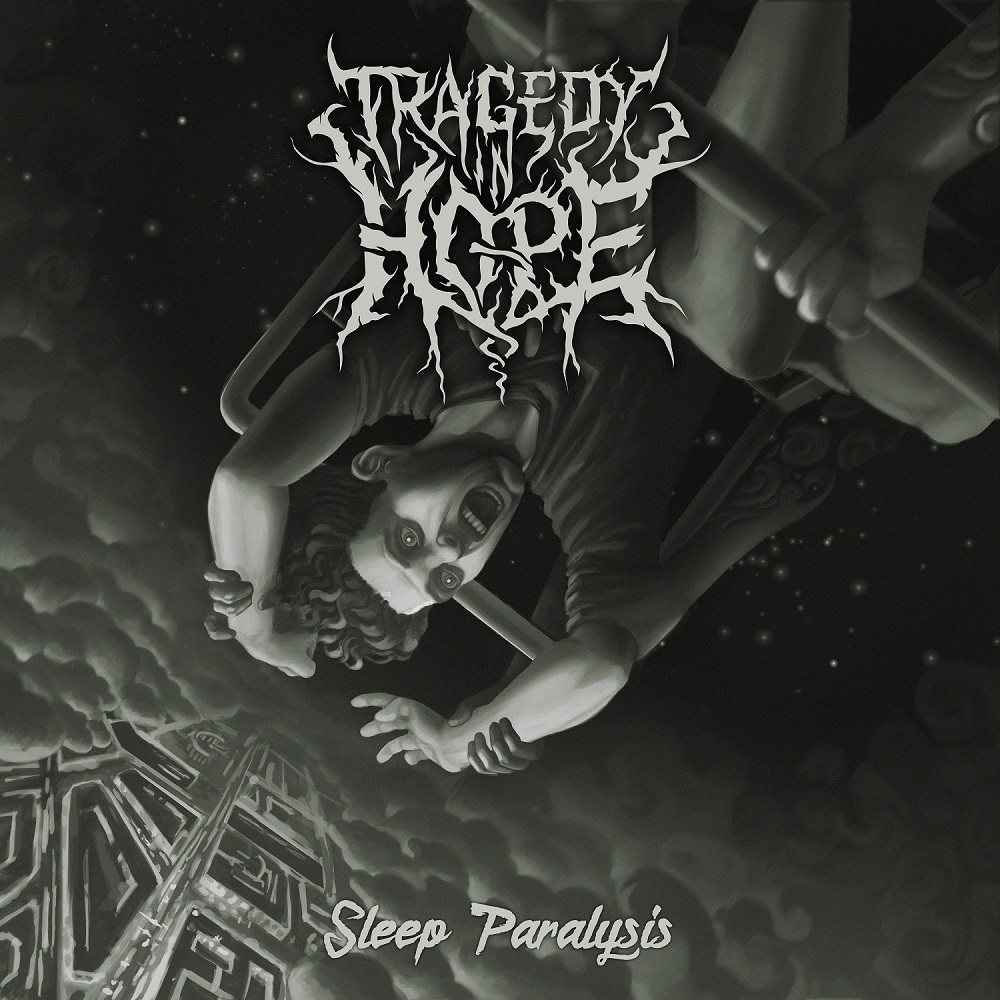 Helped by Alexander Dovgan on drums, illustrated again by Alexander Moroz and mixed by Vladimir Lehtinen (Second To Sun, Vintergata, Voivotus, ex-Epoch Crysis), the album is based on a Symphonic Black Metal, but also draws inspiration in other styles, like Melodic Black Metal, Doom or DSBM to illustrate the journey of the protagonist, indulged in a dream…
The album begins with the worrying sound of Lucid Dream, a mesmerizing and disturbing song. The vocalist often comes over madness moments, until this explosion that reveals Black Metal's strength, thanks to possessed howlings. The majestic ambience comes to contrast rage, just like epic sonorities that come with The Celebration Of Despair And Woe. The two parts play together, fight and melt themselves into an endless flood of unhealthy violence, but never intrude on the other's place. Slower and more melancholic, Fighting With The Rain offers plaintive heady tones to complete this painting of blackness and this complaint of despair, then the rhythmic accelerates without forgetting those soft melodies. The ice-cold and terrific Winter Wedding Ceremony is next, and it's in a nightmarish dance that we follow our character. Riffs spin, harmonics swirl, then a sudden acceleration surprises.
The Mistress Of Dark Art offers a moment of break before going back to fast, shrilling and unhealthy riffs, accompanied by terrific howlings. Once again, the musical duality fascinates  and assaults us then the soft Nightmare Lullaby cradles us. Between scary parts, worrying keyboards and disturbing rhythmic, the song throws us in the depths of this tortured imaginary, multiplying oppressive parts, then quietness comes back before Insomnious Autumn Night. The heady rhythmic joins itself to majestic keyboards to wonderfully illustrate this troubled moment, this soft fury and those heavy but perturbing tones. Clean voice, howlings and complaint finally let place to Sleep paralysis, the last song. Those who know this state between dream and reality will recognize the oppression it brings, the madness it provokes and this helplessness which is perfectly described here. The song is long, allowing the atmosphere to become darker, to shroud us then finally to strike, leaving us after a last violent moment.
The oniric adventure that Tragedy in Hope offers is confusing. Sleep Paralysis is spoken to us by a mad narrator, between terrifying atmosphere, unhealthy ambience, mad screams and a dark creativity.
95/100