Mourning Dawn's new album is here.
Entitled Dead End Euphoria is the fifth album of the band created in 2002 by Laurent (vocal/guitar, Wastes, ex-Funeralium). After being a one-man band for several years, the band recruits, and today Vincent (bass, Heol Telwen, Bran Barr, Conviction), Nicolas (drums, ex-Ad Vitam Aeternam) and Frédéric (guitar, Ataraxie, Conviction, Funeralium, ex-Wormfood) stand with the leader.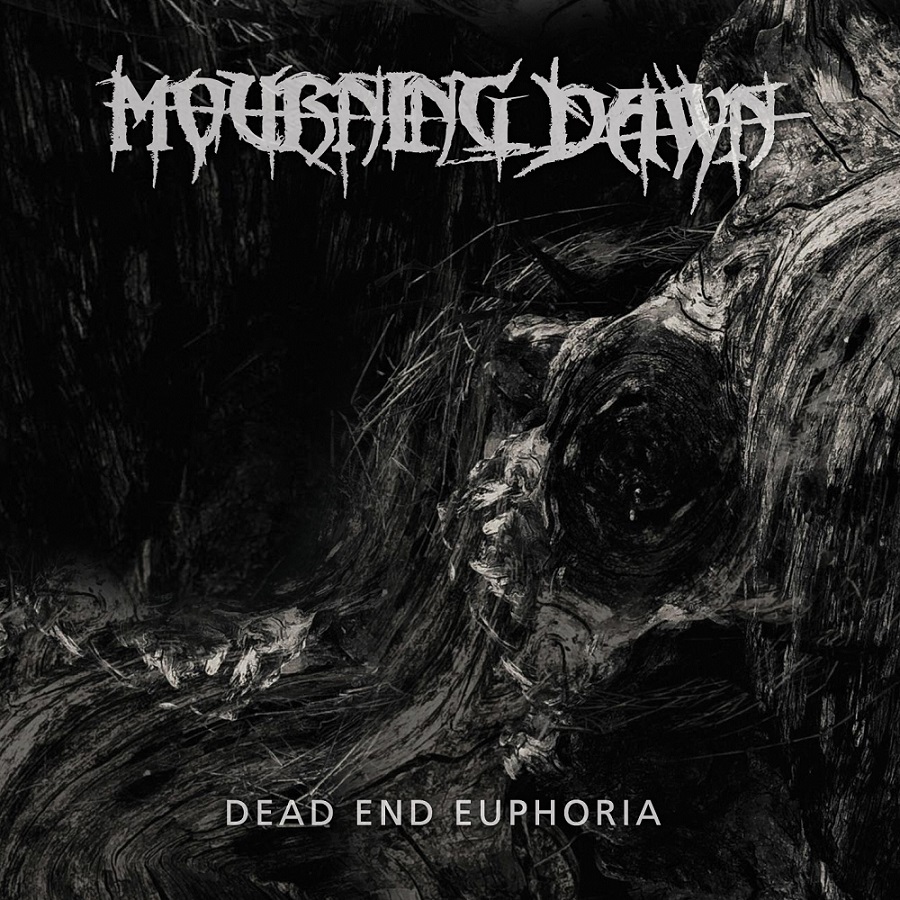 The band's basis stands on an unhealthy Black/Doom dyed with cavernous Old School Death Metal influences, that we will explore for more than an hour. Dawn of Doom, the first song, offers some very addictive dissonance, quickly joined by dark melodies and visceral howlings. The song is haunting, oppressive and above all very aggressive, whether it is about vocals, lyrics or vicious leads that never end, like on the catchy Never Too Old to Die. The song also borrows from a sharp DSBM, like this melancholic and heady atmosphere, supported by a heavy rhythmic developed on this long song, then Dead End Euphoria, the eponymous song, makes us sink into the depths. Some seizing parts shroud us inside of this epic and melodic veil, dark and so soft, but also full of plaintive howlings and piercing screams.
Conclusion doesn't announce the album end, but a crushing and aggressive mountain, that grabs us by the throat and assaults us by all means possible for several minutes. Mystical ambiance, religious chants, shrilling riffs, massive howlings, plaintive sonorities, then the long The Five Steps to Death comes next. As mentioned in the song name, it will alternate different ambiences, picking into coldness, fear, oppression, rage, hatred, disgust and above all strength to tell the story of Death itself, for a bit less than half an hour, with a rhythmic that follows those influences from Funeral Doom to DSBM. Adieu, the last song, offers a distant wave of dissonant oppression that slowly comes closer before striking with despair's slowness before suddenly disappearing.
Mourning Dawn's universe is as rich as oppressive. Whether Dead End Euphoria can seem to be long, it allows us to discover slowness, oppression, coldness and violence, but also and above all dissonant, seizing and scary sonorities.
90/100