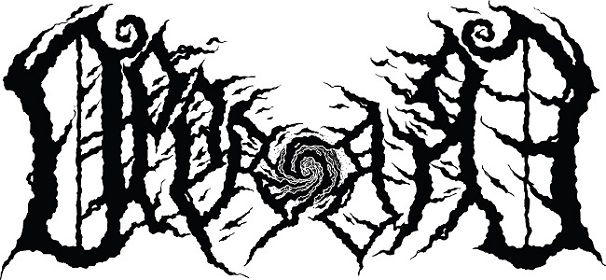 Opprobre's lament continues.
Created in 2015 in the south of France, the band releases a demo in 2016 then a first album in 2017. Olivier Dufresnoy (guitar/bass/clean vocals), Clément Roig (guitar, Antropofago, Mysticisme, Sunnudagr) and Vincent Lievre (vocals, Mysticisme) recruit Vincent Causse (drums), Baptiste Belot (keyboards) and François Arbogast (bass) to give life to Fragments de Destinées, their second album.
The album begins with the two parts of the song Vertige. The first is a soft soaring introduction on keyboards, while the second offers a ghostly Post-Black with visceral howlings in french, completed by an airy rhythmic and quieter backing vocals. The contrast and the complementarity of those two kind of vocals is as frightening as lyrics themselves, of which dark beauty leads us right to Renouveau, an intense and haunting song. Blackness is lightened by clean vocals, that are suddenly tarnished again by howlings, and the duality offers a majestic show before the melancholic and heavy Reddition. Drums have an important place in this song, between cymbal play and continuous rhythm changes, then vocals end the song.
The dissonant Absence comes next, between weighing vocals and majestic riffs flying around aggressive rhythmic. The song slows down before the wind grows again, creating again a contrast before the final explosion that lets place to Steppes. The song is very soft, leaving the main role to clean vocals. Even if I'm not a french vocals fan, the song wouldn't have been the same without it, then howlings are back, accompanied by the mesmerizing rhythmic. L'Epreuve is next, and melancholic tones create some kind of path between despair, blackness and painful oppression, unveiling several musical shades. Airy riffs on Indifference immediately announce a quite massive composition, filled of those ice-cold harmonics. More quiet parts allow clean vocals to settle in on soft melodies, before the storm surfaces again, bringing howlings and decay. Cendres, the last song, begins with a piano that will be joined by other instruments. Some words, then the heady rhythmic comes to life, alternating between deep quietness and visceral rage, that melt before letting softness surface again, until the end.
Opprobre weaves its universe picking into a visceral Post-Black and soft atmospheric tones, making Fragments de Destinées a very rich album. All the nine compositions have their own identity, gravitating around a core of ice-cold melancholy.
85/100