Do you know Mothman and the Tunderbirds? Perfect.
Created in 2020n by Alex Parkinson (vocals/instruments/effects), the project comes to life with a first song, then the creator unveils Into the Hollow, his first album.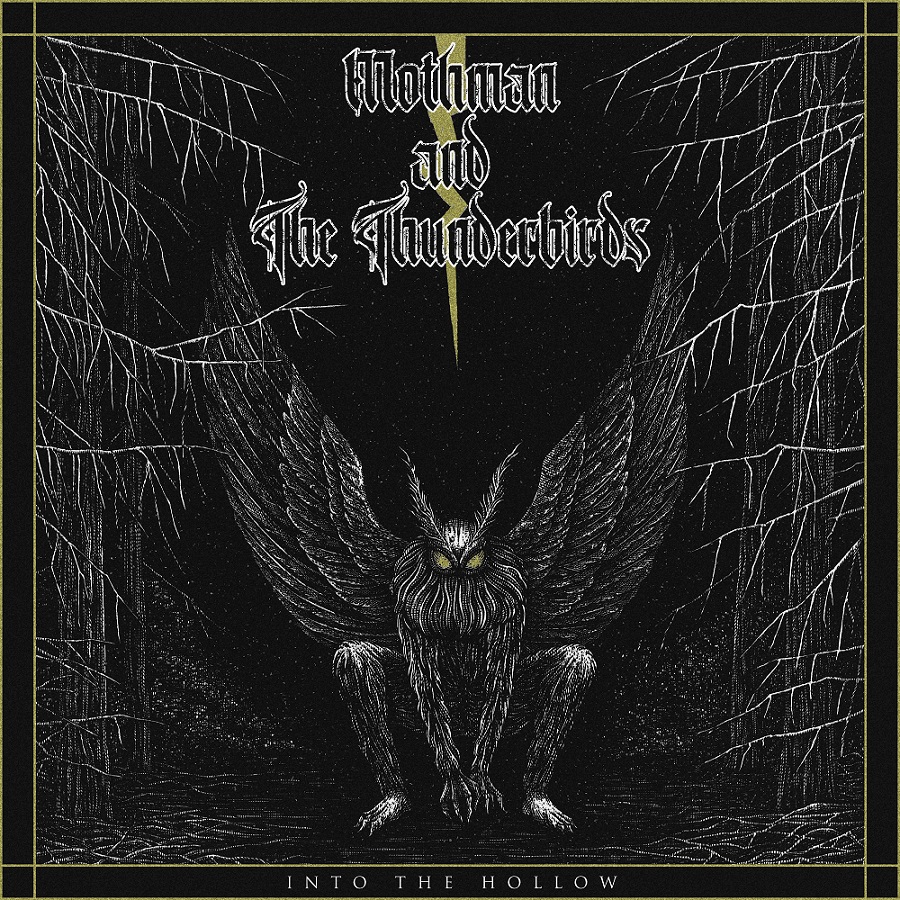 The project has been described to me as a melting of Prog and Stoner, but let me say that it's both exactly this and everything else. Abandon every chance to recognize anything in this vortex of creative madness that begins with Mothman Takes Flight, some as catchy as strange introduction. Hollow Earth immediately comes to crush us with this heavy and catchy rhythmic on which a cybernetic voice will be joined by a clean voice and intense vocals on greasy riffs, then we find Folk and psychedelic elements on Nomad, a massive song. Indrid Cold makes us explore crazy Industrial influences without getting out of this groovy basis, then the musician offers us Infinite Ocean, a catchy and well developed song. The song is very seizing, offering a stabbing voice, but also vocals from Jason Roberts (Breaths, CHNNLR), a Prog explosion, then the Grunge energy from Kirby comes to life in The Simpsons = Real Footage, offering a surprising contrast. Sam Parkinson comes to help on leads for the epic and intense Agarthan Riders, then the musician invites Joe Sobieski on vocals on Cloud Giant, a very airy song. A quick ambient break with Squonk, then Roko's Basilisk comes to crush us with an aggressive rhythmic and screamed vocals before Hollow Sun, a quite quiet song that picks into a Post-Rock with Psychedelic accents to end the journey.
I warned you. Mothman and the Thunderbirds has no rule, and his compositions only follow his imagination. Into the Hollow is as mad as diversified and rich, offering an imprevisible and strangely addictive sound.
80/100