Impure Wilhelmina celebrates its twenty-five years of career with an eighth album.
Since 1996 in Switzerland, the Post-Hardcore band develops itself and wears diverse influences. Michael Schindl (vocals/guitar), Diogo Almeida (guitar), Sébastien Dutruel (bass) and Mario Togni (drums) introduce us to Antidote.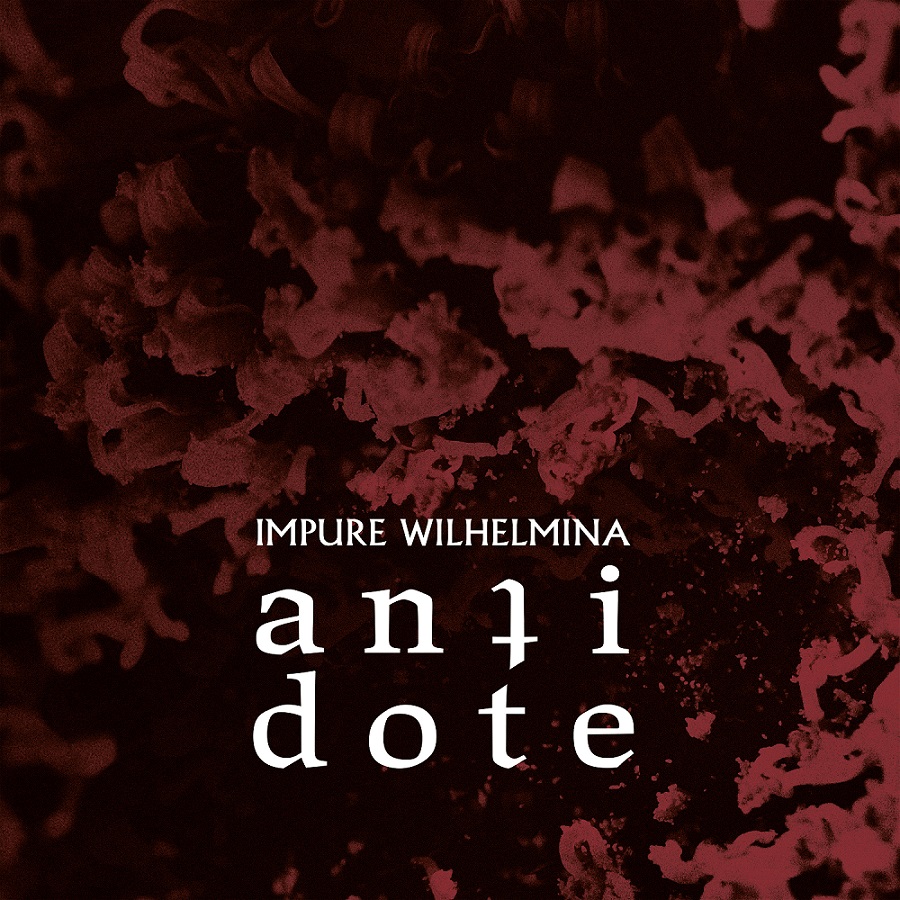 The album begins with Solitude, a quite raw but airy song that mainly plays on this heady and heavy rhythmic basis to place dissonant harmonics, an intriguing break and some appeasing clean vocals, then Midlife Hollow brings energetic tones. Vocals are more present, bringing an additional intensity to those fast and massive riffs, creating a seizing contrast before a more jerky final part. Gravel comes next with haunting but intense tones going from heaviness to screams on the final part, or even piercing leads, while Dismantling slowly shrouds us into its hypnotic riffs. Whether the basis is quite soft, leads offer us some beautiful surges before this rhythmic explosion that reveals all the band's rage before Jasmines. The song is very ambient and airy, offering some vocals and soaring harmonics that will burst into fire before a very quiet final part.
Vicious comes back on a duality between energetic riffs and intense leads accompanied by backing vocals to catch us in no time into this heady universe, then Torrent follows the same pattern. The two songs perfectly walk together, creating some kind of appeasing languor while offering a beautiful dissonance sometimes dyed with a quite heavy groove. The long Unpredicted Sky begins with heaviness and howlings, then dissonant riffs sometimes go to some Progressive Metal before slowing down, then they slowly go back to this screaming rage supported by heady clean vocals. Antidote, the very short eponymous song, offers us some cheerful and soft interlude before Everything Is Vain, the last song. Also very long, the composition offers a dark introduction with melancholic and weighing riffs. Vocal parts seems to be quite pessimistic, and this dark quietness will bring us to the last moments.
For their quarter of century, Impure Wilhelmina chose to continue on their path. Antidote still offers this melting of soaring, haunting and sometimes very intense sonorities, allowing the band to place clean vocals or screams according to the atmosphere.
85/100