Discover with me The Salt Pale Collective.
Formed in 2021, the trio composed of Dave (guitar/bass/vocals/drums, The Sun Explodes), Alex (vocals/guitar, The Sun Explodes) and Dan (keyboards/sound design/samples/vocals) released their self-titled debut EP in 2022.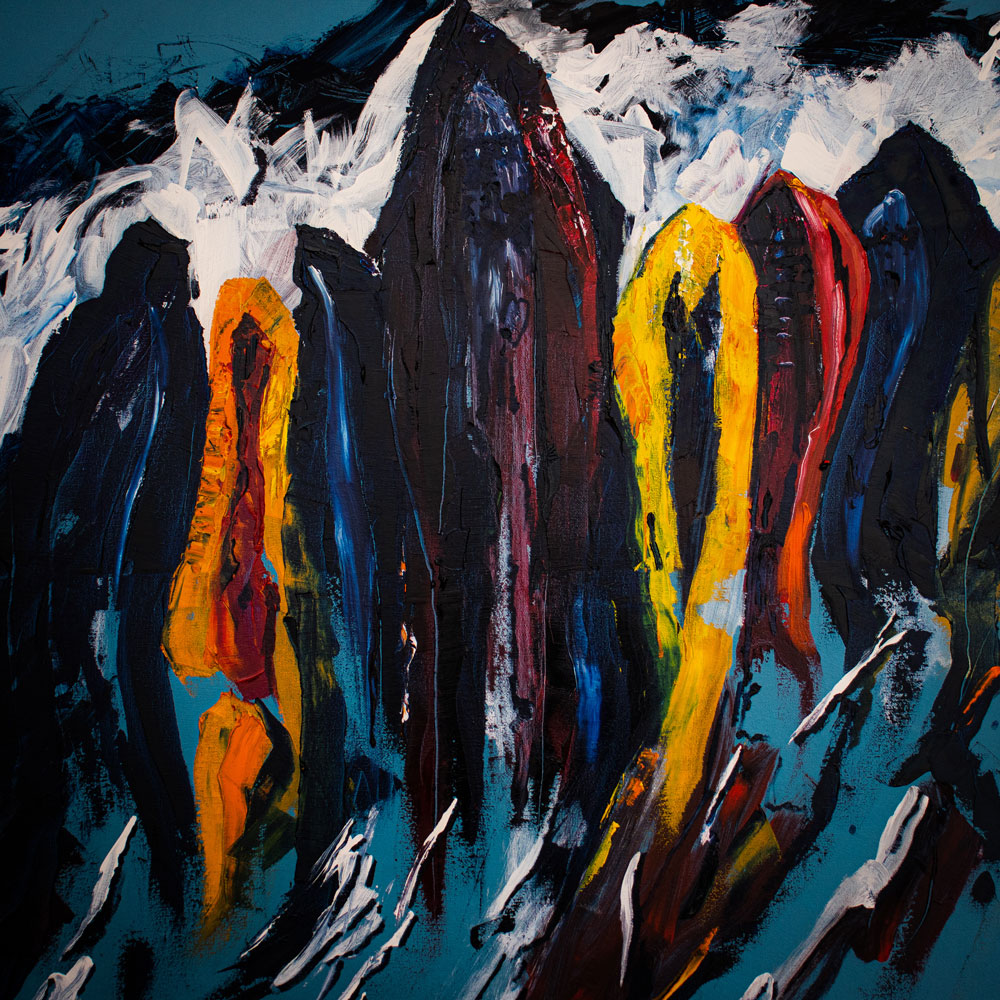 Abyssal Star is the first track to come to life, announced by a distant voice and dissonance which becomes more and more oppressive until the arrival of saturation. The sound is a mix between Post-Metal, Sludge, Doom and other heavy influences while revealing an interesting vocal diversity, allowing screams to mix with a soothing clean voice and disturbing choirs. Aggression will give way to a rather mystical moment before flaring up again, then Charnel Plains/Whore Abyss, the very first track unveiled by the band, takes over. The track is very long, and it gives the musicians the opportunity to develop their most haunting tones, wrapped by very modern keyboards, but also a very particular atmosphere as well as some darker and more majestic tones, which could sound quite theatrical. The different universes collide into those slow and dissonant riffs, then the final will reveal quieter elements before Celestial Emissary comes to crush us with its imposing and melodious sounds. The slowness is once again setting to welcome the most raw and frightening screams, creating a cocoon of darkness in which the various voices express themselves without restraint. The Pillar Of Salt will close this dark chapter with whispers, strange sounds, and of course this heavy saturation which will be part of this journey until the very last moment.
I don't really know how to describe The Salt Pale Collective. The band is obviously rooted in some fairly Progressive Doom/Sludge/Post-Metal, but their EP reveals much more than that, feeding an oppressive slowness with a surprising mix of voices.
90/100