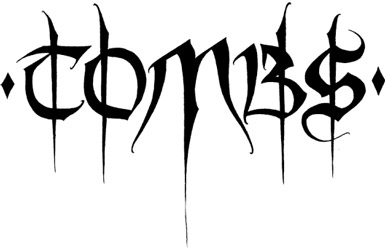 Tombs celebrates its 15th anniversary with a new EP.
After five albums, the Brooklyn quartet brings us Ex Oblivion. Mike Hill (vocals/guitar/bass), Drew Murphy (bass/vocals, Hammer Fight, Kalopsia), Justin Spaeth (drums, Abacinate, Kalopsia, Putrascension) and Todd Stern (guitar, Abacinate, Psycroptic, Hammer Fight) are ready for this new chapter.
The EP begins with Ex Oblivion, the self-titled composition that places martial strikes with ambient dissonance, heady melodies and heavy clean vocals. There is a sense of melancholy that clashes with raw rage, cold tones and a catchy contrast that gives way to Killed By Death, a dark track. The psychedelic leads make us appreciate the Black'n'Roll influences of this Mötörhead song that the band appropriates to perfection, creating a real bridge between melancholy and raw energy before Commit Suicide awakens the raw sounds of GG Allin. Spikes of Thrash/Speed, hellish solos and above all the assault that lasts only two minutes before giving way to Sombre Ruin, a track with icy Trap/Industrial influences that totally deviates from the usual darkness with these strange Noise influences. The track ends with the arrival of Murder Legendre and its heavy tones that borrow from Drone, creating a block of impenetrable darkness, punctuated with some sampled vocal interventions.
Tombs' style is very broad, and this EP will make us understand it if it wasn't already obvious. Ex Oblivion draws from Post-Black, Gothic, Noise and Drone, creating a dark but varied universe, which will attract attention.
85/100