Brouillard and Drache want to flood us.
While Brouillard, created by Marie (Sphere, Transcending Rites, Vertige, ex-J'ai si froid…), is active since 2013 with five albums, two splits (with Arbre and Drakonhail) as well as an EP, this split is the first release of Drache, created by Déhà (Acathexis, Wolvennest, Imber Luminis, Merda Mundi, Slow, Yhdarl, ex-Clouds…).
We also find the voice of Asgeir Amort, an unknown singer, on the first two tracks.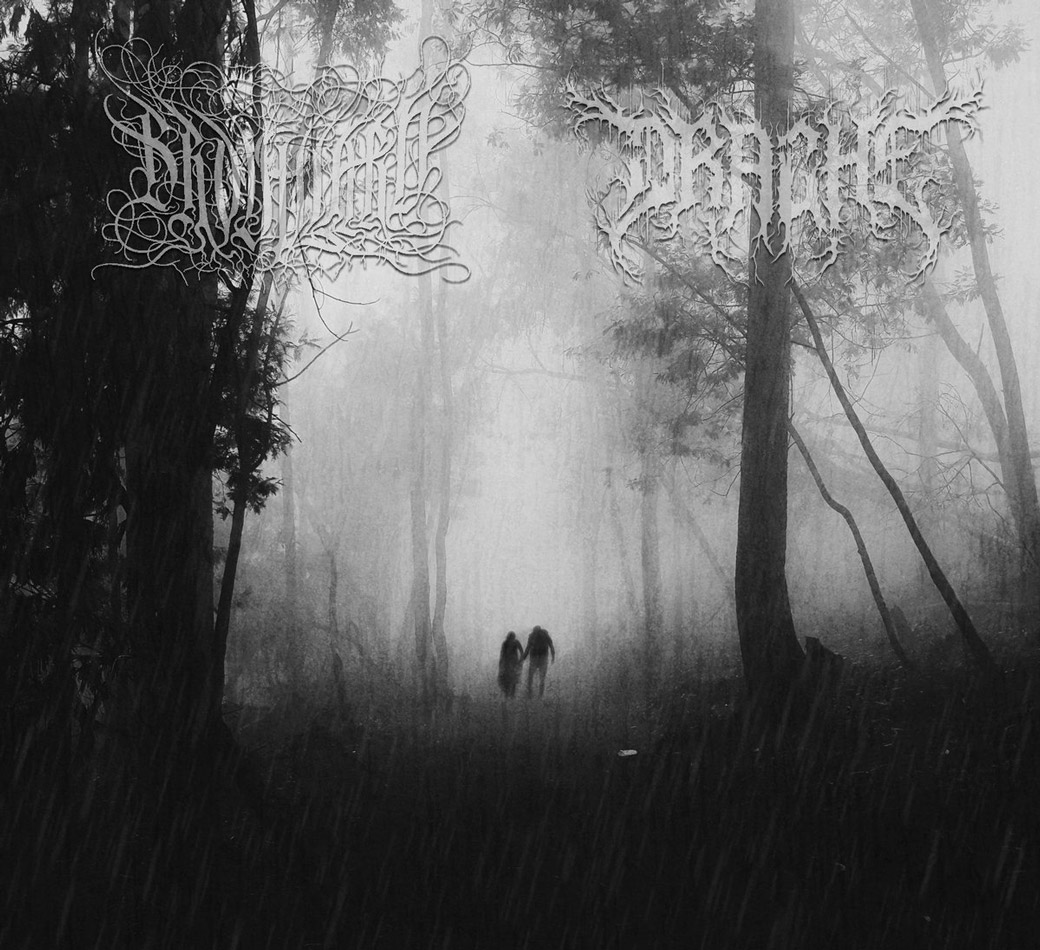 The first track, interpreted by Brouillard, makes us sink into a haunting and misty sound which reflects and embodies melancholy before letting ghostly and tortured screams join us. The heavy atmosphere of this Old School sound rooted in the most ethereal spheres of Black Metal is cold, allowing sharp leads to create hints of raw violence in this cloud of darkness before offering more mystical and melodic parts which slowly fade away.
Drache then enters the fray with the second track, which lets majestic tones combine with soothing yet oppressive rhythmic pattern. The demented screams drown in those relentless riffs, allowing the track to slow down until it fades away and let acoustic notes walk with us until this new blaze of rage, and this wave of anguished and deep screams which will throw us to the final.
Both bands join their forces for a last collaborative track which closes this alliance with a very similar universe to the two previous tracks. Whether the rhythmic borrows as much from the melancholy of Brouillard as from the intensity of Drache, screams of the two musicians answer each other and feed this abyss of hatred that barely slows down to let the apocalypse pour on us before speeding up again, allowing melodies to bewitch us until the quiet end.
Brouillard and Drache's universes are both close and complementary, making this split a musical obviousness. Intense, Old School and very heady, it can only bewitch and trap you.
95/100