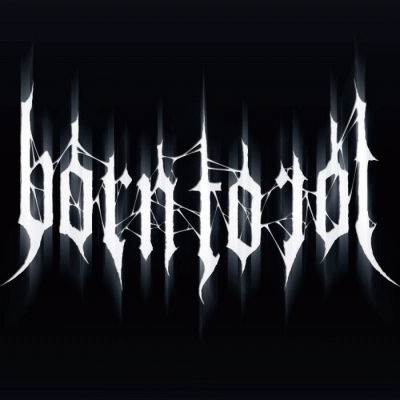 Darkness, hatred and violence gather to give birth to Born To Rot in 2015.
In order to ensure this, they needed an avatar, and they choose Thanatoath (all instruments, ex-The Negation). The man has acted alone to compose, record and design his first full-length, Innocence Soiled's artwork. The outcome? You will discover it with me.
The album begins with a frightening introductive sampler that make us sink in the heart of the band's terrifying universe, then goes with Your Life For My Pleasure. A surge of raw power through massive riffs fall upon us. Quickness and sound mastery for modern but with an Old School touch in the composition process are part of the journey, with a condensed version of the best from both Death and Black Metal. The airy break allow to the musician to include a guitar solo, but also to resume with his tortured scream, just like on Adrenaline Overdose. Switching between an impressive growl and those insane screams, the man introduces an unhealthy ambience builded on a ruthless rhythm part. It's the same pattern for Genesis, that however focuses on the singer's different vocal tones.
The record carries on with Last Gift and its highly motivating and sharp harmonics, but we can feel some kid of progression into those riffs, that seek to lead us to the breaking point to go back with a scream. Noticeably focused on violent and solid Death Metal whose relentless blast beats tells a lot on the composer's obvious influence, this track is a fast one. We come back to an unhealthy and oppressive sound for Selfuncontrol, that reconnects with Black Metal. Musical roots melt when the singer chokes on this dark riff that announces the end of the song. No Pain Limitation revisits more technical riffs that finally transform into a heavy and stunning palm-mute.
The composer takes full advantage of his lead guitar on Human Dust, binding frenetic tones with the stately rhythmic. On the vocal side, the contrast is striking, and Thanatoath's high screams send chills up my spine, while the beginning of Innocence Soiled is kind of disturbing. Children voices samples on a dancing rhythm makes me question about the song, but the rest of the song will focus on this sick grid, strengthen by lyrics. The last song, Butterfly, is clearly airy. The atmosphere's impression, definitely dark, is really soothing, and it's easy to loosen ourself up while listening. The note then clean vocals sequencing leads us in a nearly esoteric way to the end of the record.

Born To Rot strikes a blow with Innocence Soiled. For a first production, sound is amazing, compositions are really interesting and sometimes surprising while melting two overexploited styles. The full-length will soon be available on physical version and even if the composer needed three years to finalize his album, I hope to quickly have some fresh news!
75/100