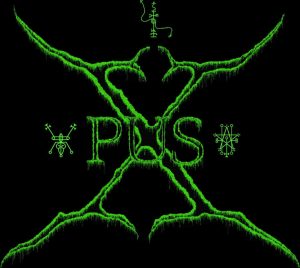 Forces of darkness express themselves again through Xpus.
Created in Italy by Mornak (guitar, ex-Unholy Land, ex-Soulphureus), Aren (bass/vocals, ex-Bathim, ex-Unholy Land, ex-Soulphureus) and L (drums, Eleventh Hour, LionSoul, ex-Arkadia) in 2015, the band releases the same year a demo the its first album. But L leaves and lets place to Ulvirøs (ex-Norsemen), then the band continues into its own way, between Black and Death Metal until this year, which marks the release of In Umbra Mortis Sedent, the band's sophomore, with Transcending Obscurity.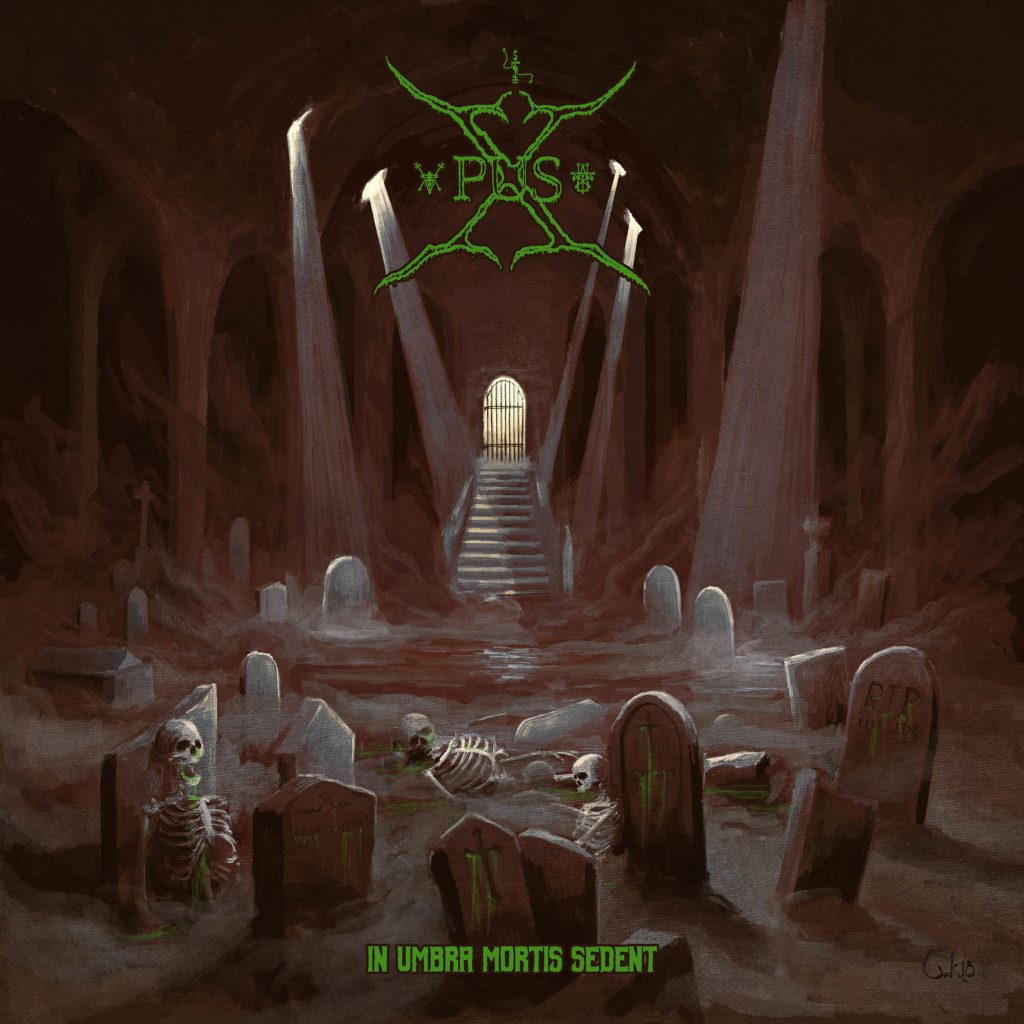 Abyssus Abyssum Invocat, a long and lumbering introduction makes us directly sink into the band's universe. Since firsts riffs, the Italians massive Black/Death hits strongly. This Old School sound is greasy as hell and benefits from influences of both styles to develop a slithering blackness that increases with huge blast beats that sometimes slows down to make place to the rhythmic heaviness. Some faster parts like on Blood Rite of Liberation give this feeling of mystical sound, or also the eerie introduction from Of Purity, Chastity and Temptation before this unfurling wave of bold and dark sound. We have some parts that literally break the rhythm like on Broken Is the Seal of Equilibrium where lead guitar is supported by some bells sound before restarting. Between blasphemy and brutal sounds, the band includes bloody-tasting harmonics on a very effective rhythm part such as Righteous Hands of Molestation's one, a track on which grunts melt together for a horrific effect. Last song, Holy Sperm upon the Lambs clearly displays the band's statement against christianity while striking a last fix of riffs before Repentance, Forgiveness and Salvation an outro with dark religious sonorities.
Efficiency, heaviness and Old School sound, here is what we can hear from Xpus. In Umbra Mortis Sedent is a well-build album that doesn't make us regret the wait to hear it. The band's influences are easily recognizable, and I hope to hear them on stage really soon.
85/100