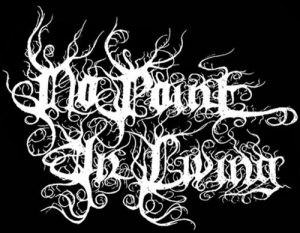 Did you ever feel invaded by despair? No Point in Living's creator did.
Yu (instruments/vocals, A Portrait of Flesh and Blood, Retreat Neurosis) created his project in 2015 in Japan. And since 2017, it's a real avalanche. Nineteen full-lengths, four EP and eight splits were released to date. Impressive, right? So just wait to hear Last Choice is Ours, its last album, and also last one from the "Last" series.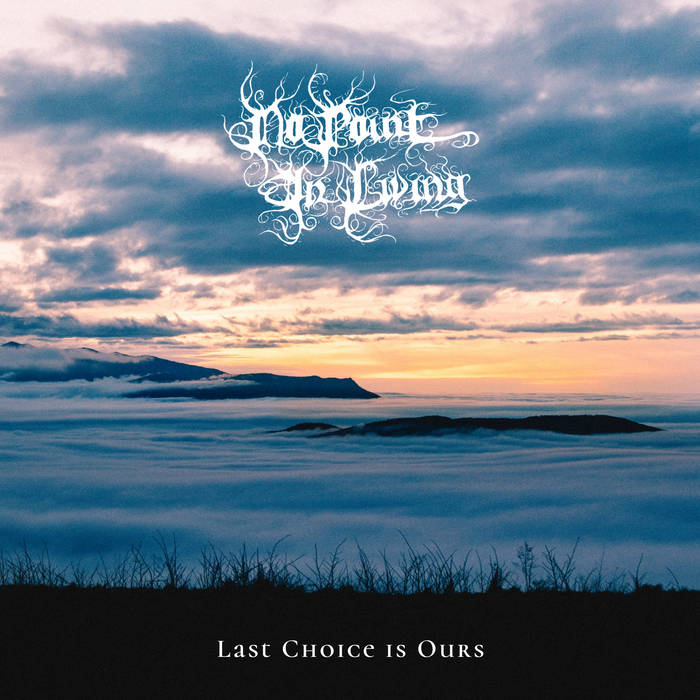 As usual, the musician easily sails in a universe between DSBM, Atmospheric Black Metal and melancholic sounds, with this Progressive touch that perfectly suits him. Dreaming takes the opportunity of ambient samples to recover us of a cone of blackness, in which it is delightful to be whipped by the song's rich riffs. Guitars develop this progression while screams remind us the style's basis. The song incrementally slows down but never loses its dissonant and sad melodicity until the end. The King of the Dead is a more massive song that picks into Death Metal, but Black Metal universe fastly comes back. Once again, keyboards ensure this impressive aspect, that settles with the ice-cold aspect, but also way gloomier of the rhythmic. Leads are sharp, and even if rhythmic breaks to offer dissonant landscape full of sadness, everything is really coherent.
This sinking into darkness continues with Meaningless Life and its omnipresent languor. The track is short, but no less intense, it's quite the contrary. We're fastly catched by this musical painting of blackness, pain and regrets. Some instrumental parts between two screams of distress to let us enjoy the riffs' beauty, then the Japanese puts words again on those strong emotions that live in him. Once again, the final part is really Prog-oriented with an outstanding mastery of his instruments, before leaving for Live Or Die. As the track is the shortest one, it brutally offers its message through riffs that combines Black Metal and groovy influences, with some nearly joyful parts. Last song, Last Choice is Ours comes back on the Progressive side that the musician puts in the service of his music's blackness to create different ambiences: from the furious storm of hate to the soft wave of pain, each part of the song is neat and perfectly matches to the others.
Impressive by both quantity but also quality of his music, No Point in Living confirms my feeling. Last Choice is Ours and its five tracks perfectly translates mankind's darkest emotions through its creator's mastery. Although different, influences complete themselves and broaden each other. Sometimes underestimated, the Japanese scene is full of treasures!
95/100