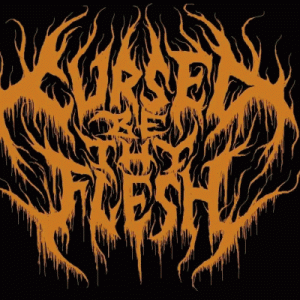 All recent productions seems too clean for you? So you will love Cursed Be Thy Flesh's sound.
Created in 2019 in the United States by Johnny "Nagoth" Stafford (vocals), the vocalist teams up with the the Slovenes Tim « Nord Slayer » Draksler (guitar/bass, Cordura, Marax) and Grega "Morgoth" Plamberger (drums, Cordura, Cvinger, Marax) to record a first four-track EP. The musicians decide to continue together, they compose then record The Ritual, the band's first album.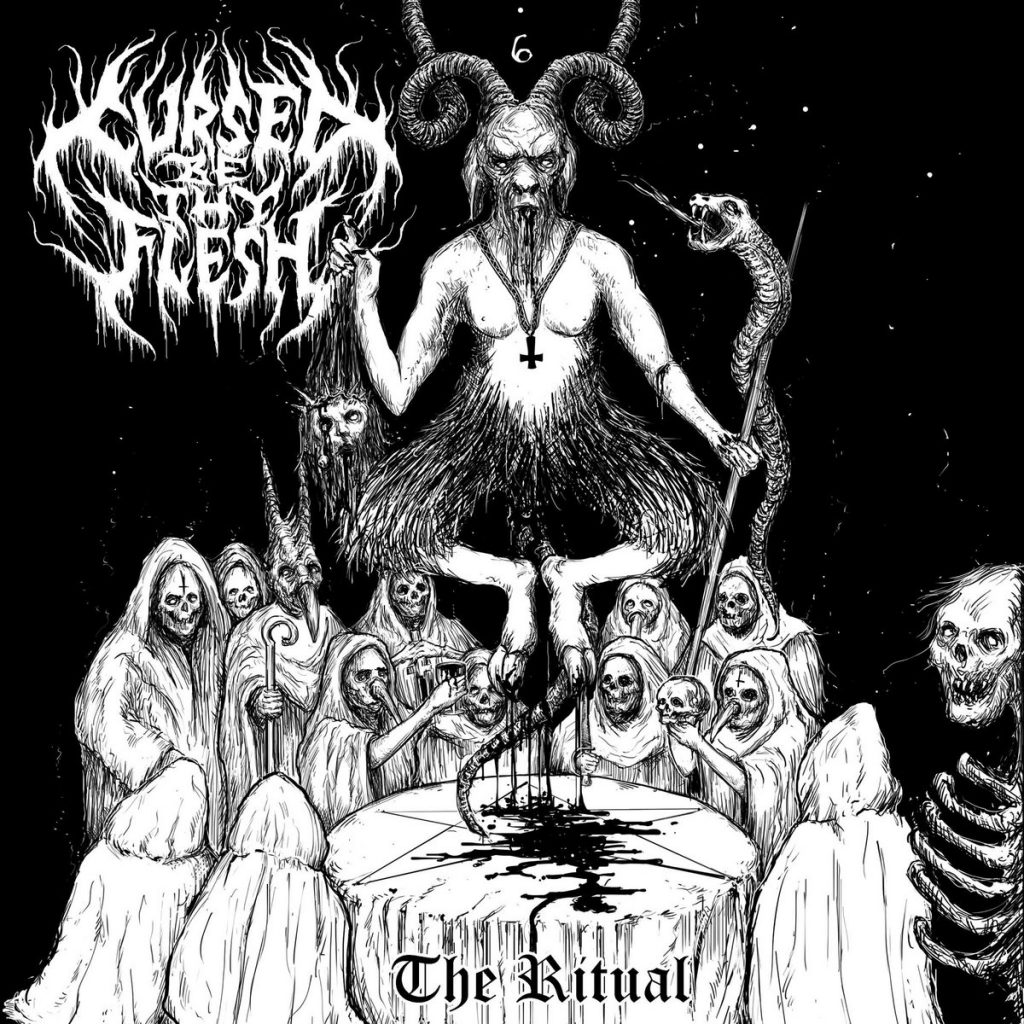 Although mainly focused on an Old School Black Metal, the band picks in some Blackened Death influences. During ten tracks, the sound has a very raw mix for fast-paced and incisive riffs, but also some dark ambiences. A powerful rhythmic strikes with this characteristic Black Metal tremolo picking, violent drums pattern and last but not least those cavernous howls, like on Mors Aeterna. Ice cold harmonics come to complete the picture as in Din Grav Venter or The Ritual, giving this feeling of epicness, recalling the band's roots. Creating a contrast of sound while keeping this dark and gloomy universe, The Devils Arrival is a song made with keyboard supported by samples that melt Dark Ambient and Dungeon Synth before going back to sharp Black Metal. Some guests also give some fresh perspectives, like Dustin Matthews (Dreichmere, formerly known as Dräugr) on Do Not Pray, a warlike song, or Christopher Guess for the unhealthy Disease Flow Through. Anin Astaroth (Marax, Morana) and her clean voice that turns into grim grunts to close the album with The Art of Suffering, a very soaring track.
Cursed Be Thy Flesh offers a qualitative first full-length. The Ritual makes a regulatory style and various parts live together. The band doesn't settle for ten similar track but forge each one a true identity.
80/100