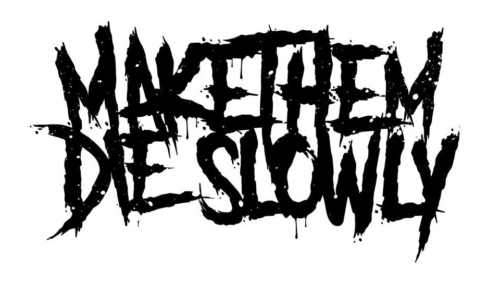 Whatever you think, you are not ready for Make Them Die Slowly's furor.
Created in 2020, the project engineered by The Void, an entity composed of Duncan Wilkins (vocals, Fukpig) and Mick Kenney (instruments, Anaal Nathrakh), releases a first album entitled Ferox the same year. Notice that the name of the band and the name of the album are both taken from an Italian horror movie realized by Umberto Lenzi.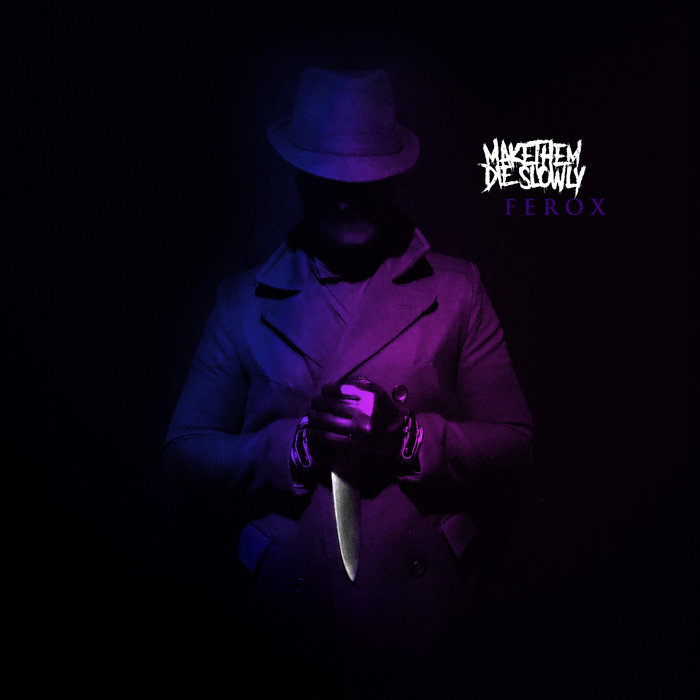 Profonde Tenebre, the introductive track, immediately unveils the band's influences thanks to a frightening sample. The sample barely finished, a first Industrial Black Metal infused riff hits, then screams of terror come. We go on with Murder Night, that doesn't skimp on violence. The singer's howlings switch from dirty screams to cavernous growls on those Black/Grind riffs, filled with epic and dark leads, making this composition a real punch in the face. Very soft on the introduction, Demoni quickly reveals its heavy rhythmic. Although we're still on a massive sound, some keyboard notes bring this ethereal ambience, nearly melancholic. Both universes clash with violence, and a violin joins the band for the final after a last dose of hatred. We directly enter on Pieces with an active chainsaw that hasten us to a vivid, bloody-tasting track that plays as much with horror movies' cliché as musical firepower. Same ambience for The Mutilator, a disturbing and catchy track. Some Black'n'Roll influences melt themselves to the rhythmic, but also some softer melodies on the chorus, unveiling a bit more the scope of the project.
Of Jackal and Demon Born flirts with horror and unhealthy between massive rhythmic, ghostly ambiences and keyboards near from Symphonic Black Metal. This track is as majestic as dark, as powerful as airy. Grindcore comes back for The Bastards Have Landed, but we go back on this piercing lead guitar that stays in the background. The band conscientiously pours its music until the last moment, just like on The Nights of Terror that immediately succeeds. Between two howls, each as visceral as the next, the band adds a brutal and cold touch. Eaten Alive!'s introduction will probably remind memories to purists, but the rest of the track oscillates once again between unleashed riffs and entrancing samples that allow the vocalist to give the best of himself. Last song already, Murder Night (the Final Girl) ends this record. Wrath, harrowing ambience, and last but not least a last shot of violence that seems to never dry up, even when the sound slowly fade away in the dark.
Make Them Die Slowly came out of nowhere and unleashed Ferox. Real violence, terror and oppression tank, Ferox hunts us like a savage beast during thirty five minutes and it's only when the album ends that this powerful monster releases his prey. Impossible to get rid of this visceral stuff.
95/100