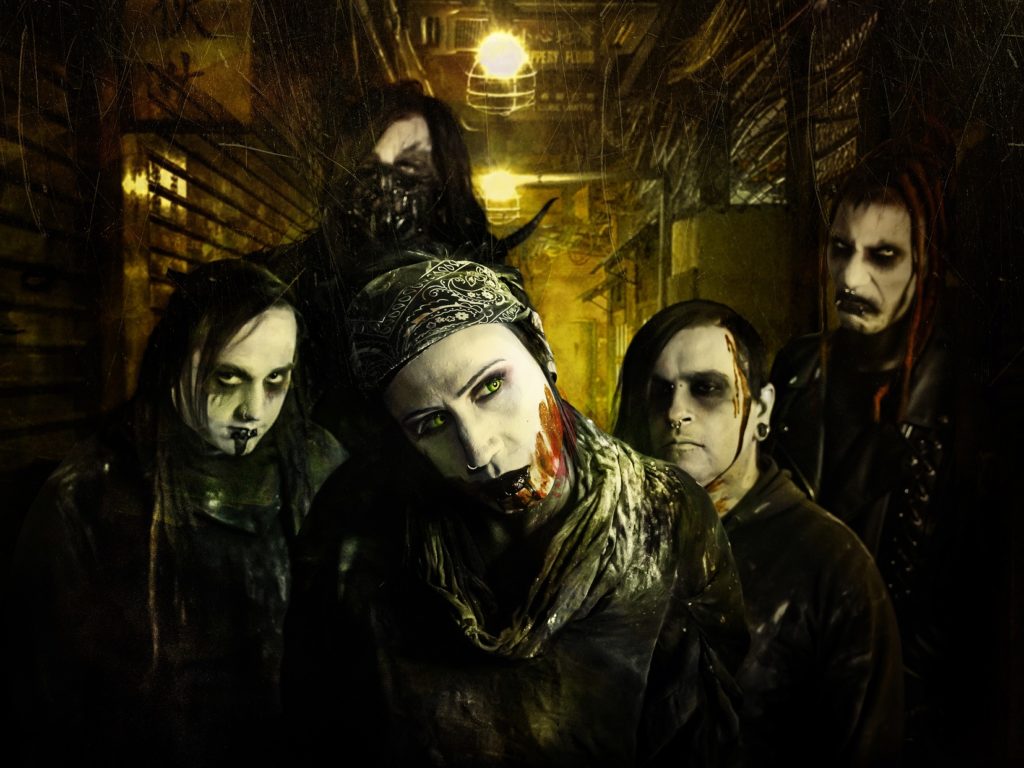 For the release of The Antinomian, Kristof Bathory, Dawn of Ashes' mastermind answered some of my questions.
First of all thank you for your time. Could you please introduce yourself and the band for someone who never heard of Dawn of Ashes before?
Kristof Bathory (vocals): My name is Kristof Bathory. I am the main writer and front-man behind the Industrial Metal group Dawn of Ashes.
What does the name Dawn of Ashes mean for you? What is the link with your music?
Kristof Bathory: Dawn of Ashes originally was meant to represent the beginning of the end from a apocalyptic point of view. Over the course of years, the name evolved into something with a stronger meaning. The name now represents the cycle of the phoenix. Life, death, and rebirth into a stronger entity. The evolution of Dawn of Ashes shines in each album and it shows in the music over the years.
While we're talking about music, the band started as an Industrial/Aggrotech music project, then moved to a full band, switched for Melodic Black/Industrial Metal, then relinked with Electronic elements to become what you play nowadays. How do you manage to melt all those influences together?
Kristof Bathory: I have always been into all of the styles of aggressive music and originally I wanted Dawn of Ashes to start as a Metal band but got heavily into Industrial. Later, after the first two albums. I got tired of making pure Dark- Electro or whatever you want to call it and made the decision to go full blown Metal which was not the greatest idea but the band definitely grew from it. After coming to terms that it was a bad idea to completely abandon the Industrial side of Dawn of Ashes. I decided to bring it back. Now, I feel that we have a great and unique style of Industrial and Metal.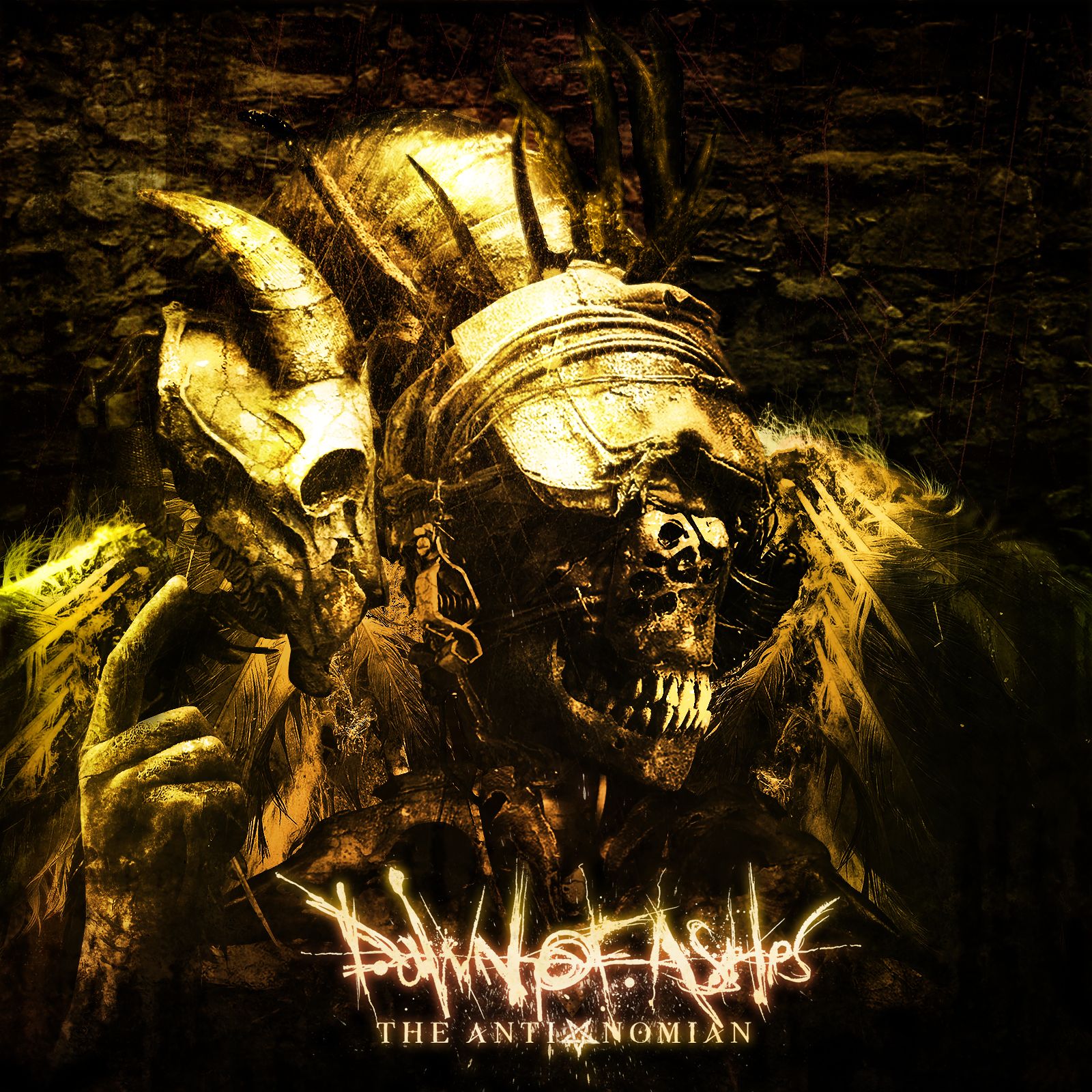 Even if Bahemoth is in the band since 2005, you are the founding member. What is Dawn of Ashes' composition process? Do you feel an evolution since the beginning?
Kristof Bathory: I have always been the main writer and the driving force behind Dawn of Ashes. This is my devil child and I was very lucky and still am to have Bahemoth by my side. He has always back me up on every decision I made and went through with it. I feel that the evolution came through my own spirit, since there has been a huge evolution for myself and it shines bright in the music. Lyrically and musically.
Your new album The Antinomian is about to be released, how do you feel about it? Have you done everything you want for this album? Do you already have some feedbacks?
Kristof Bathory: I can proudly say that this is my greatest work so far and I am so proud of it. This album is what Dawn of Ashes is meant to sound like. I dumped everything into the creating process to make sure every detail is exactly what I am trying to go for. Luckily I had some outside help with music gear and such to get this specific sound. The feedback so far has been nothing but positive.
When I listened to it, I felt of course many Industrial elements, but also some dark, disturbing and oppressing parts, is there a message in this album you want the world to understand or feel?
Kristof Bathory: The whole album is one huge, strong message. It represents my eyes and how I view society and how I view the development of my own evolution. It represents the downfall and the corruption of humanity and how the antinomian fights to be a leader, not a follower.
You parted ways with Metropolis Records to collaborate with Artoffact Records for this release, how did this happen? How is it to work with your current label?
Kristof Bathory: Don't need to go into details. Artoffact has so far been great to us.
About live shows, you played of course in United States, your home country, but also once in Germany at Dark Munich Festival. Would you like to play in Europe again?
Kristof Bathory: Of Course. We love performing in Europe.
Which bands would you consider as your influences?
Kristof Bathory: Nine Inch Nails, Ministry, Dimmu Borgir, Fear Factory, Hatebreed, Cradle of Filth, Skinny Puppy.
Do you have a special live memory in mind you would like to share with us?
Kristof Bathory: I feel every huge music festival where I am in the crowd and thousands of people are singing a long is the greatest memories.
What was the first Metal song you ever listened to ? And which one gave you the will to create a band and play on stage?
Kristof Bathory: White Zombie More Human Than Human
Did you think that your musical journey will become professional and last this long?
Kristof Bathory: My whole goal has always been career based with being a musician.
Did you receive some important dedications from your fans before or after concerts? Maybe some gifts?
Kristof Bathory: Many times.
Imagine you can go on tour all around the world with three other bands, and Dawn of Ashes as opener, who would you choose?
Kristof Bathory: Nine Inch Nails, Fear Factory, Gary Numan.
Once again thanks a lot for your time, I was honored to have the opportunity to write those questions. Is there a last message you would like to tell us to conclude this interview?
Kristof Bathory: Thank you everyone for the support and stay safe through these intense times.