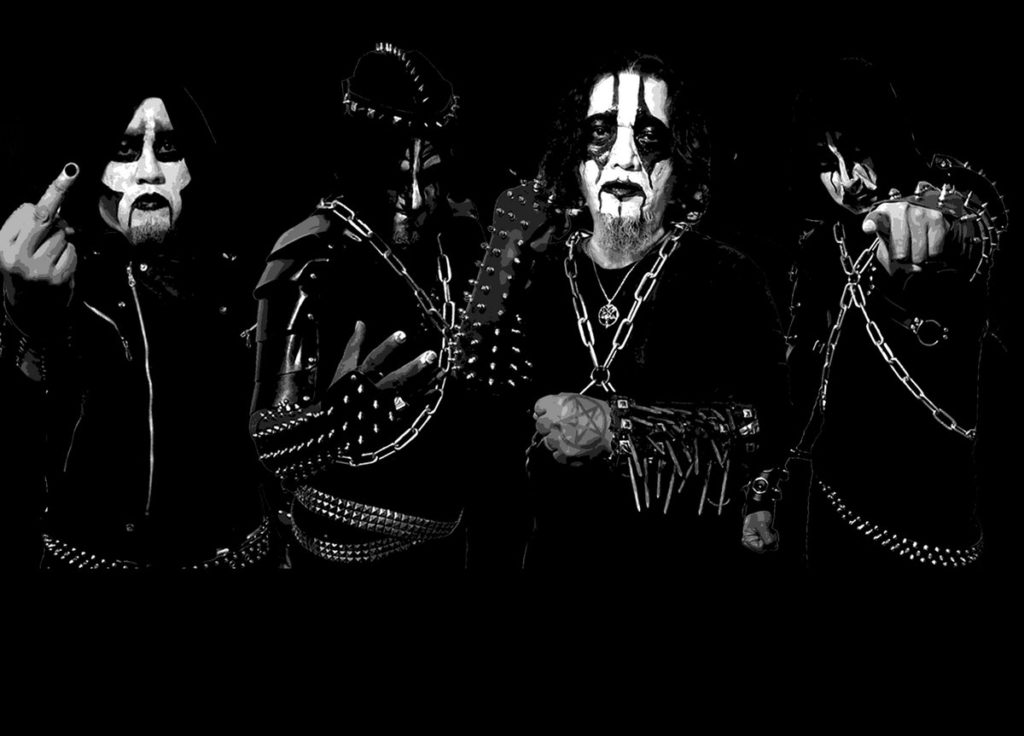 Months after the release of Bearer ov the Dark Seal, I had the opportunity to ask the band Majusiah some questions.
First of all, thank you for your time! How would you describe Majusiah's universe to someone who never heard of the band?
Astaroth (drums): Hail to you brother! If you have never heard of Majusiah, picture growling and screeching vocals accompanied by melodic riffing  Black Metal with a south east asian ethnic touch. If you can't picture it either, then head on to our Bandcamp before you leave this world in regret!
What does the band's name mean?
Demogorgon (vocals): It means "The Worshipers of Fire". 
Your album Bearer ov the Dark Seal is out since last year, after a moment of break for the band. Was it easy to create music again after all this time?
Sabazious (bass): Metal is in our blood ever since we became musicians. Thus, it has never been hard to create music neither write lyrics despite Majusiah being on a break.
About your music, I felt a lot of swedish and norwegian influences from very known bands, like Dark Funeral, Marduk, Dissection, Emperor… Who are your own influences? What does inspire you to create music and write lyrics?
Sabazious: Those bands that you mentioned has been our inspiration since young. Besides them are also Enthroned and Cradle Of Filth.
There is also an Old School touch that I personally really like. How did you manage to keep this ancient sound alive on your album?
Sabazious: Old School touch runs through in our veins. It's kinda hard to move away from that style once you are used to playing it.
I saw some videos on YouTube, and you are all wearing a special outfit and makeup during live performances. Do you think this equipment allows you to embody a character and improves the live performance? Or would it be the same to play without?
Astaroth : We present our corpse paint faces and medieval like armour to show eastern unholy spirits of the past on stage.  As you have seen in our live sets, the summoner calls upon the evil souls taking over our bodies on stage.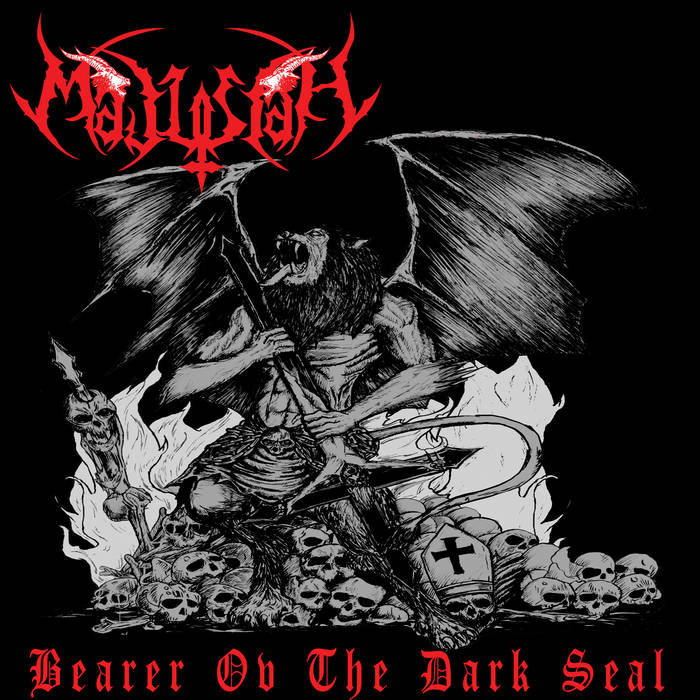 You are coming from Singapore, a country I personally know very few about. What could you tell us about the Metal scene in your country? Are there some renown bands?
Astaroth :  Singapore metal scene here isn't dead. But is sure isn't kicking ass as well! The community is very small where almost everyone knows each other. You screw a bandmate up, the whole 666 community will know.
Unholy father ov Satan! Surely you must have heard of Impiety?! World Conquerors from Singapore! Besides Impiety do have other bands like Rudra, Nafrat, Infernal Execrator, As Sahar and many more whom have brought our flag around the world. Are the bands renowned or underground? Up to you to decide.
And what do you know about the European Metal scene?
Sabazious: European metal cultures are more open than us here? Not to mention the support for music there.
I know that the worldwide situation is a bit frozen by Covid-19, but how does it affect you personally? And what about your situation as a musician?
Ifrit (drums): Economy and work during this period has affected every one of us. And instead of being able to rehearse with the band, Im stuck at home!
Do you already have plans for the band's future you could tell us?
Demogorgon: We are currently working on a single with music video that will be featuring in the new album as well. Style of play yet to be confirmed if it will follow the previous album. And of course more shows abroad, we had to cancel some shows due to the Covid19 situation.
What was the very first Metal song you listened? And what was the one which makes you think "I want to become a musician, create a band and play on stage"?
Demogorgon: First metal song would be Mayhem's legendary FREEZING MOOOOOON. And this was the song and the band that inspired me.
By the way, how and when did you begin to be a musician? Did you take lessons?
Ifrit: During my early teenage days when I start listening to Rock and Metal? Nope, most of us underground musicians here learn from mates and self practising.
If you could compare your music to a special meal from your country, what would it be? Can you please tell us the recipe?
Demogorgon: Fried ikan bilis kecap wif cili padi and served with rice. Dried anchovies with chilli and rice.
Sabazious: Rendang. Spicy, rich and creamy Malaysian/Indonesian beef stew made with beef, spices and coconut milk.
Astaroth: Nasi Padang. It's white rice served with your choice of pre-cooked dishes. Because Majusiah is made up of evil musicians from different walks of dead with a common goal. 
Last question: imagine you can create a tour with Majusiah as openers and three other bands. Who would you pick?
Demogorgon: Mayhem, Cradle of Filth and King Diamond
Sabazious: Behemoth, Dark Funeral , Marduk!
Astaroth: BelpheFuxkingGor! Marduk and of course The King(King Diamond)!
Thanks again for the time you took for my questions, do you have some last words to conclude this interview?
Demogorgon : Ave for this interview and 666 salute to all metalheads out there.
Astaroth : Support your local underground bands before you support renowned bands. If your local bands have shit ideology or full of political shit. Then you can ask them to fuxk off!