Founders of Fantasycore, The Wise Man's Fear are coming back with a third full-length.
Entitled Valley of Kings, it allows the band to conclude the trilogy begun with their first album in 2015. After touching upon water then wind, it's earth that Paul Lierman (drums/lyrics), Joseph Sammuel (vocals), Codi Chambers (guitar), Tyler Eads (vocals), Nathan Kane (guitar/choirs) and Thomas Barham (bass) are talking about.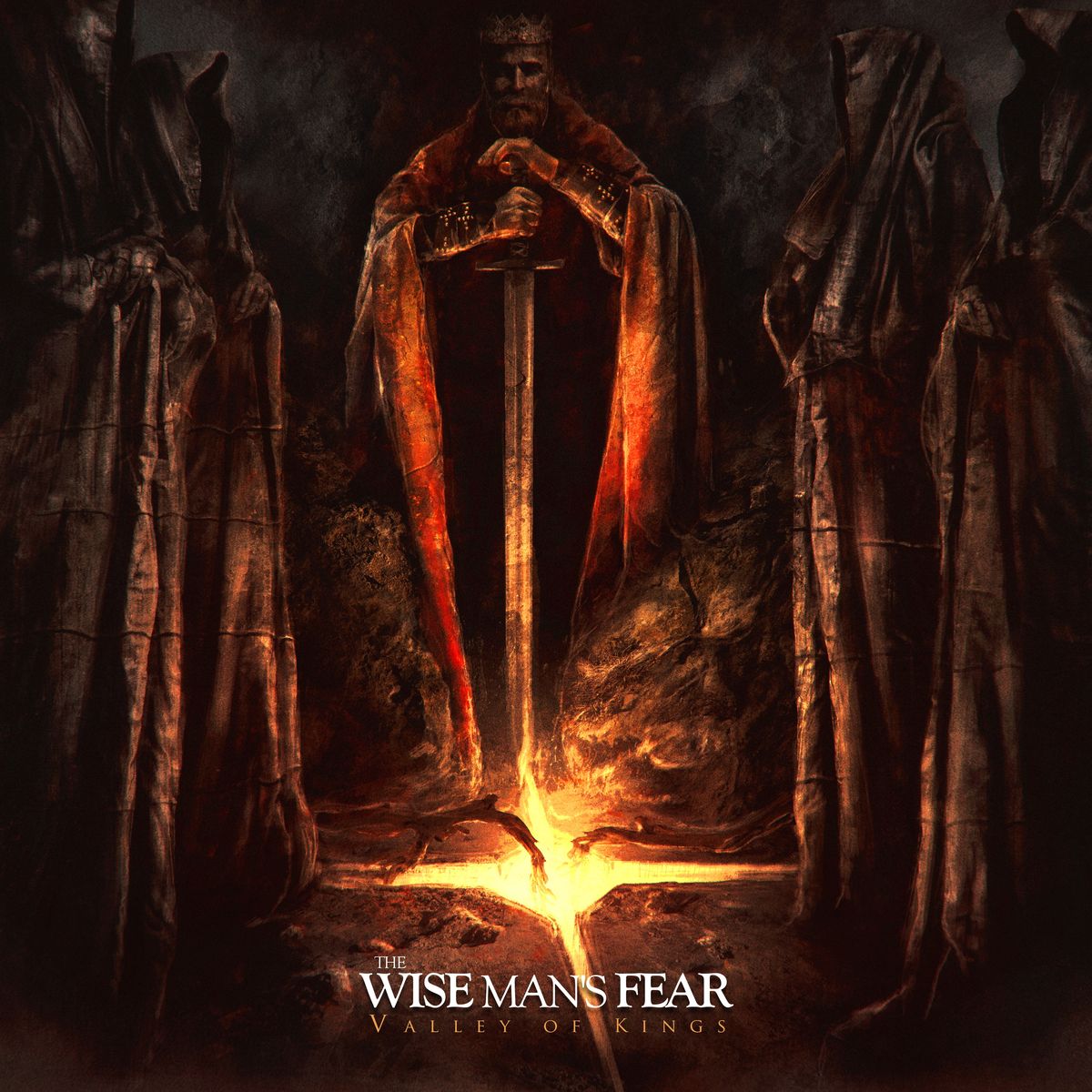 The first contact is with influences that pick as much in a visceral Deathcore than in a soft Metalcore. Post-Hardcore influences are also part of the bill, but while I listen the album I understand that it's more than only this. Two voices, as different than complementary that melt together, overlap and move forward together, connecting violence and calmness. We feel a lot of this contrast on The Relics of Nihilux or What Went Wrong, two tracks the band chose to represent their sound before the album's release, but also during The Door to Nowhere, a track full of rage that clean vocals can calms. But sometimes, one of the two voices takes over the other one about the general feeling of the song, just like the quiet Breathe of the Wild and The River and the Rock that focus on their riff's melodies, or the destructive Firewall, a song that will probably turn a pit upside down, as well as Sands of Time. I also notices some very soft and nearly mystic influences on Tree of Life during a part with flute and mainly during The Forst of Illusions and this mesmerizing tapping. The Cave will surprise by its epic samples, and it's after more than half a hour that Valley of Kings come to put the final touch. A happy ending is expected, but the dark melancholic aspect seizes us on the final part.
With this third episode of their saga, The Wise Man's Fear unveils another part of the universe they created. Listened independently, Valley of Kings is a powerful and rich album. But when you listen to the whole discography, it is the logical progression of a more and more mature band.
85/100