Unless you were totally impermeable to the Metalcore scene, you couldn't have miss Currents.
Founded in 2011 in the United States, the band is actually composed of Brian Wille (vocals), Chris Wiseman (guitar, Shadow of Intent), Ryan Castaldi (guitar), Matt Young (drums) et Christian Pulgarin (bass). A first EP came in 2013, then the first full-length in 2015, and the band starts to affirm their "Death infused Metalcore". This year, it's The Way it Ends, the american's third album, that is released.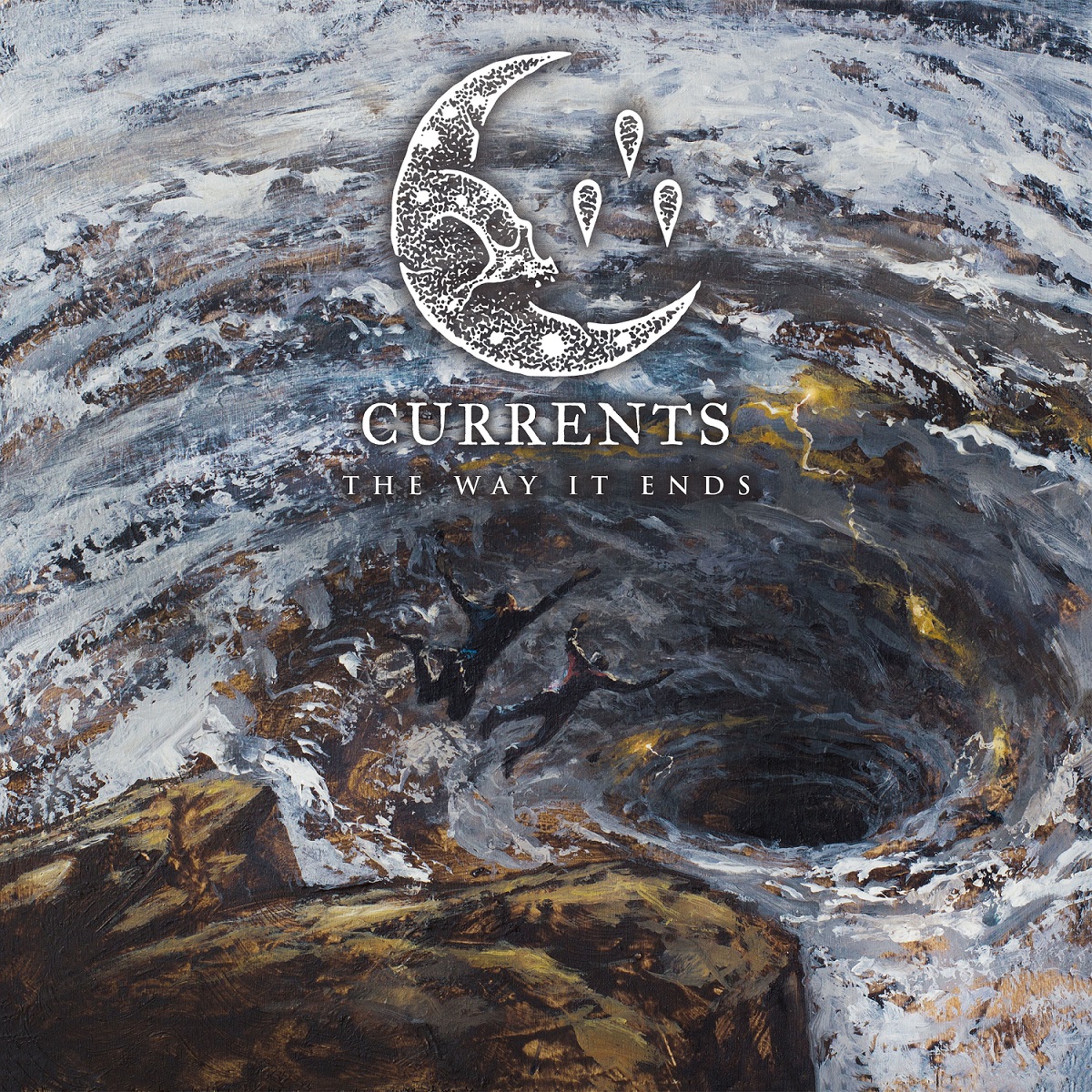 To an effective Metalcore, the band also add Deathcore, Djent influences, but also some Prog-oriented structures. This blend can be felt in Never There, the introductive song. A soft sound on which a spiteful voice appears, then calms down before screaming again, leading us to A Flag to Wave. And here we go for a raw rage outburst. The sound is heavy and flirts into all the influences, just like the clean-singing chorus or the jerky final break that will open some pits. We resume at full speed for Poverty of Self. Between groove, massive rhythms and deep grows, the song is stirring. Monsters calms down with a softer rhythmic and a soothing clean voice, but the heavy sound comes back. Very effective, the track also offers an atmospheric sounding solo before the final break. We stay in those airy sounds for Kill the Ache, a composition that uses some samples but that also keep this part of rage inside of vocal.
Although lumbering, Let Me Leave is a calming song, weaving with catchy riffs a realistic and personal text, while exploiting a mix of Metalcore and Prog Metal that the band perfectly masters before coming back to violence for Origin. Since the introduction, we can feel that the instrumental part is stronger, as well as this almost permanent screaming vocals. Not a single moment of rest because the band continuously strike us with this groovy sound and some more technical and dissonant harmonics. We go back in this false tranquillity with Split, but heaviness is never that far, ready to hit again. Between calmness and oppressive rhythmic, Second Skin is also a song shaped for live shows and can cause huge crowd movements, in addition to link all the band's influences. We are coming near to the end with How I Fall Apart, another airy song that also keeps its part of rage under Prog influences, and Better Days that melts calm parts with crazy aggressive sounds to close the album.
Skillfully juggling with all their influences, Currents seems to be more mature with The Way it Ends. The album has a lot of relief, and cleverly links the different ambiances that the band enjoys to fully exploit. I won't be surprised to see them a lot on stages.
80/100