Let me introduce you to Gaerea.
Coming straight from Portugal's darkness in 2016, the band of whom members are masked remain anonymous offers us a first EP the same year. We have to wait until 2018 for an amazing first full-length and two years after, Limbo, their sophomore album, is released through Season of Mist.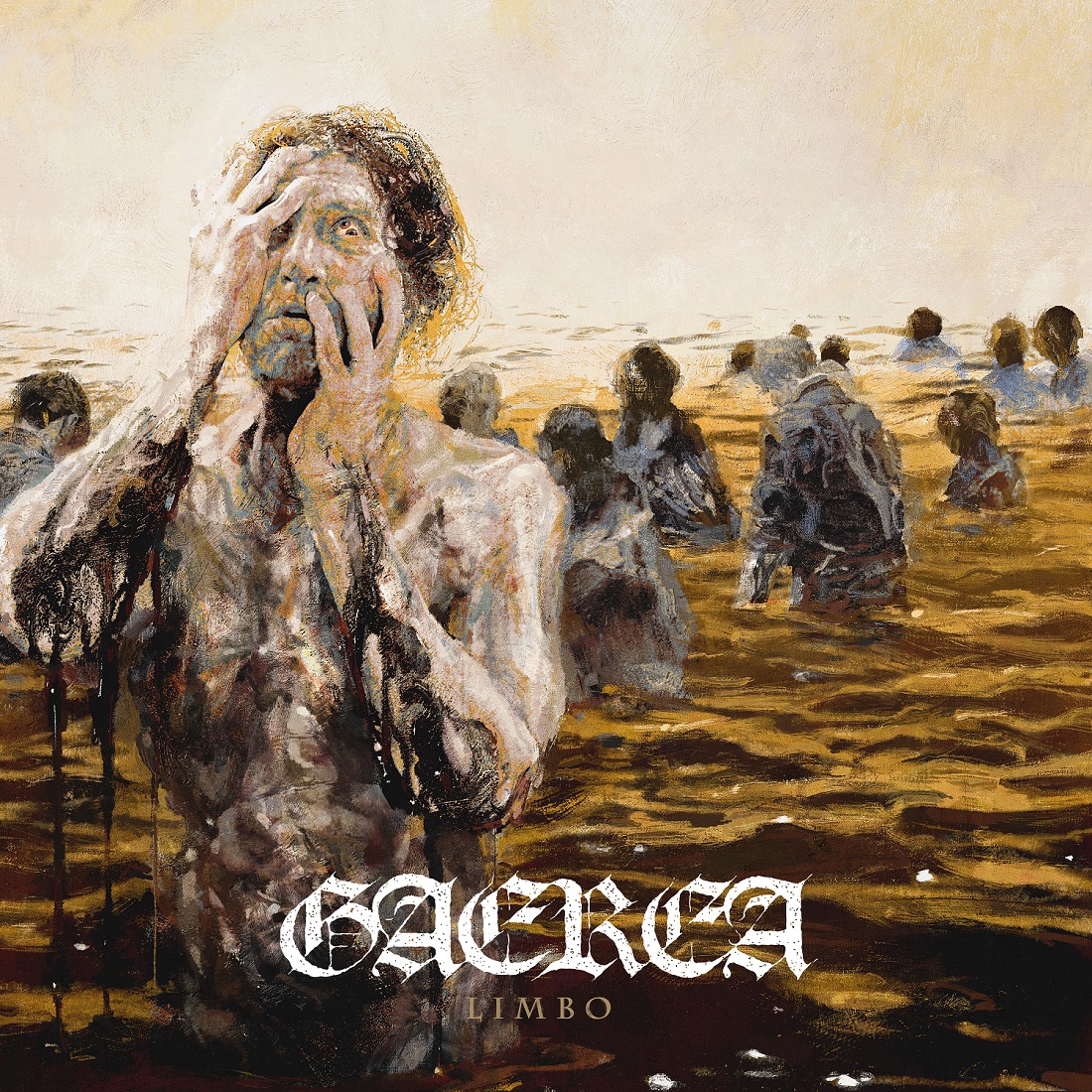 Deeply anchored in a majestic, ice-cold and melodic Black Metal, Gaerea's music isn't like the other band's sound. There is this hint of mysticism, fury and natural oppression that also counts, as well as a very dark ambience. The singer's howlings are sometimes dubbed by saturated backing vocals, and even if the melting is impressive, it's far from being soulless. And Eliran Kantor's representation (Testament, Iced Earth, Sodom) perfectly describes what we feel while listening the album.
Already revealed some weeks ago, To Ain is the first extract that we were able to discover and the album's first song at the same time. It's a true flood of blackness that falls over us, with one of the highest mix possible, offering the same presence to the rhythm part, the lead guitar and screams. The song is long, but we feel it's only an instant if you're receptive, juggling between ambiences. The band clubbers us, mesmerizes us and aggresses us as much as they make our mind travel. Null is more furious and shorter, more oppressive and dissonant, just like Glare, a song that plays on a permanent feeling of discomfort, while the singer seems to be possessed, offering blood-curdling howlings, and the rhythmic knocks us out. Conspiranoia is a bit longer than the two previous tracks, allowing a progression into the band's music, that ignite over time until it explodes. The blaze only weakens before fading away and we go for Urge, the album's shorter and sharper track. Less than five minutes, but a fierce intensity and a heavy as hell sound. Mare, the longer song, closes this album with a final touch of excellence. Between violence, airy sound, plaintive tones and controlled rage, this song has everything to please. The band ends on an ambient touch.
Gaerea's music is a dark experience, and Limbo is the new witness of this total blackness. Through six songs, the band is able to enthrall our mind while spitting their misanthropy to the face. An incredible moment between Black Metal, Post-Black and atmospheric sounds.
95/100