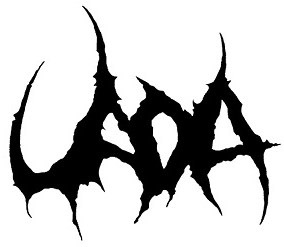 Darker and more mysterious than ever, Uada comes back to haunt Black Metal's universe.
Founded in 2014 by Jake Superchi (guitar/vocals, The Dead, Thy Emptiness, ex-Ceremonial Castings) and James Sloan (guitar, Grave Light, Jours Pâles, ex-Infernus), the two musicians lead the band in company of Nate Verschoor (bass, Veiled, ex-Gnosis of the Witch) and Elijah Losch (drums, Where Lovers Rot, Power Beast, Luctum). Acclaimed for their first two releases, the band offers now Djinn. Notice that drum parts were recorded by Josiah Babcock, the band's ex-drummer, and the artwork is once again signed by Kris Verwimp (Realms of Odoric, Absu, Angelcorpse, Brymir, Dark Fortress, Månegarm, Marduk…).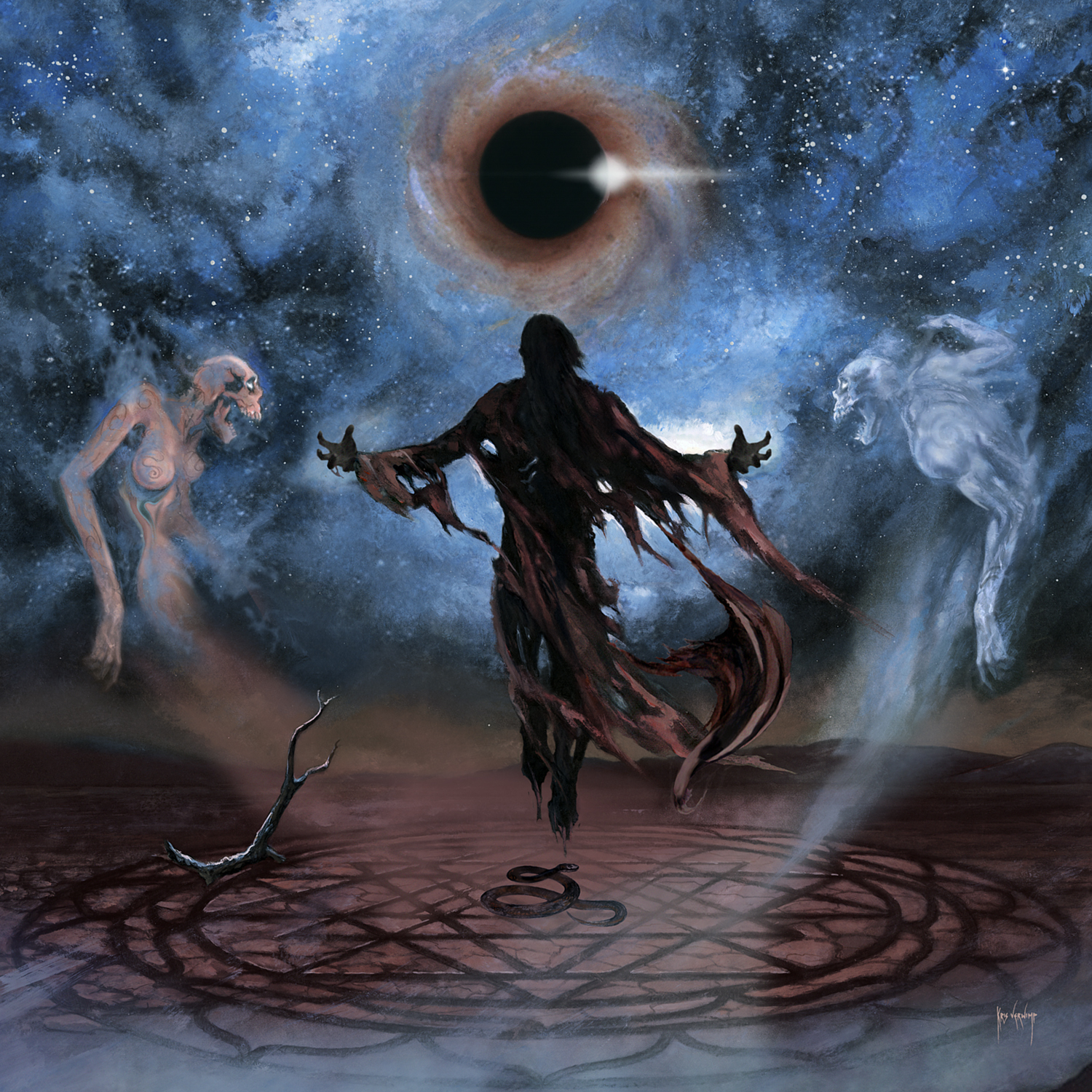 The record begins with the intriguing and piercing Djinn, a song that was already unveiled to introduce this release. Whether the introduction is already absorbing, the rhythm part is absolutely mesmerizing, and when Jake's howlings add themselves to the mixing, blackness is complete. Choirs strengthen the mystical aspect of the song and harmonics circle while catching us more and more. The Great Mirage is the next one, and epic sonorities reach developing this veil of mystery that shrouds the composition, deeply anchored in ethereal melodies and weighing atmosphere. We go for No Place Here, a melodic and melancholic, passionate and airy, oppressive and reassuring song. Very long, this song allows the band to weave its universe through different ambiences, linking fury to sorrow, as well as including some breaks without getting far from their sound. The final part is penetrating.
We resume with In the Absence of Matter, a rawer song that will remind to connoisseurs the style's basis, while adding some fresh blood between breaks, speedings, howlings and clean-sounding frightening backing vocals. The sound is harrowing, and it will be the same feeling for Forestless in another register. Softer and more dissonant, the song progressively strengthens to finally explode before the coming of aggressive vocals. And when we believe the song's climax was behind us, music intensifies again, offering once again violent and melodic riffs. Between Two Worlds, the last song, is also very long. Since this heavy and oppressive introduction, the band catch us once more in their whirlwind of sharp riffs, fantomatic howlings and soaring melodies. The rhythmic part calms down, accelerates, picks in several influences then resumes one last time with an epic lead part before leaving us on the final sample.
For anyone who doesn't know Uada yet, the impact will be hard. For the fans, Djinn is nothing more than the continuity of the band's amazing discography. This full-length allows them to get more freedom, using more diversified influences, but also to sharpen their melodic blackness. No doubt that it is one of this year's best releases.
95/100