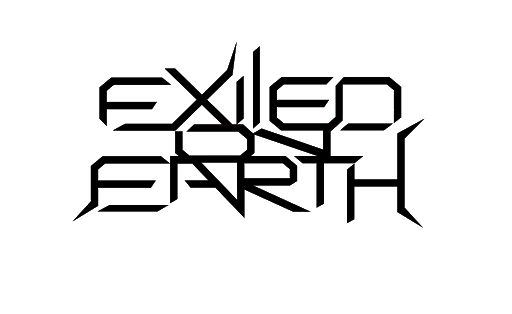 Melting technicity and violence, here is Exiled on Earth's watchword.
Founded in Italy by Tiziano Marcozzi (guitar/vocals, Rosae Crucis) and Luca Bianchi (bass) after Maelstrom disbanded, the band can now count on Piero Arioni (drums, Rosae Crucis, TIR) and Alfredo Gargaro (guitar) for the release of Non Euclidean, their third full-length.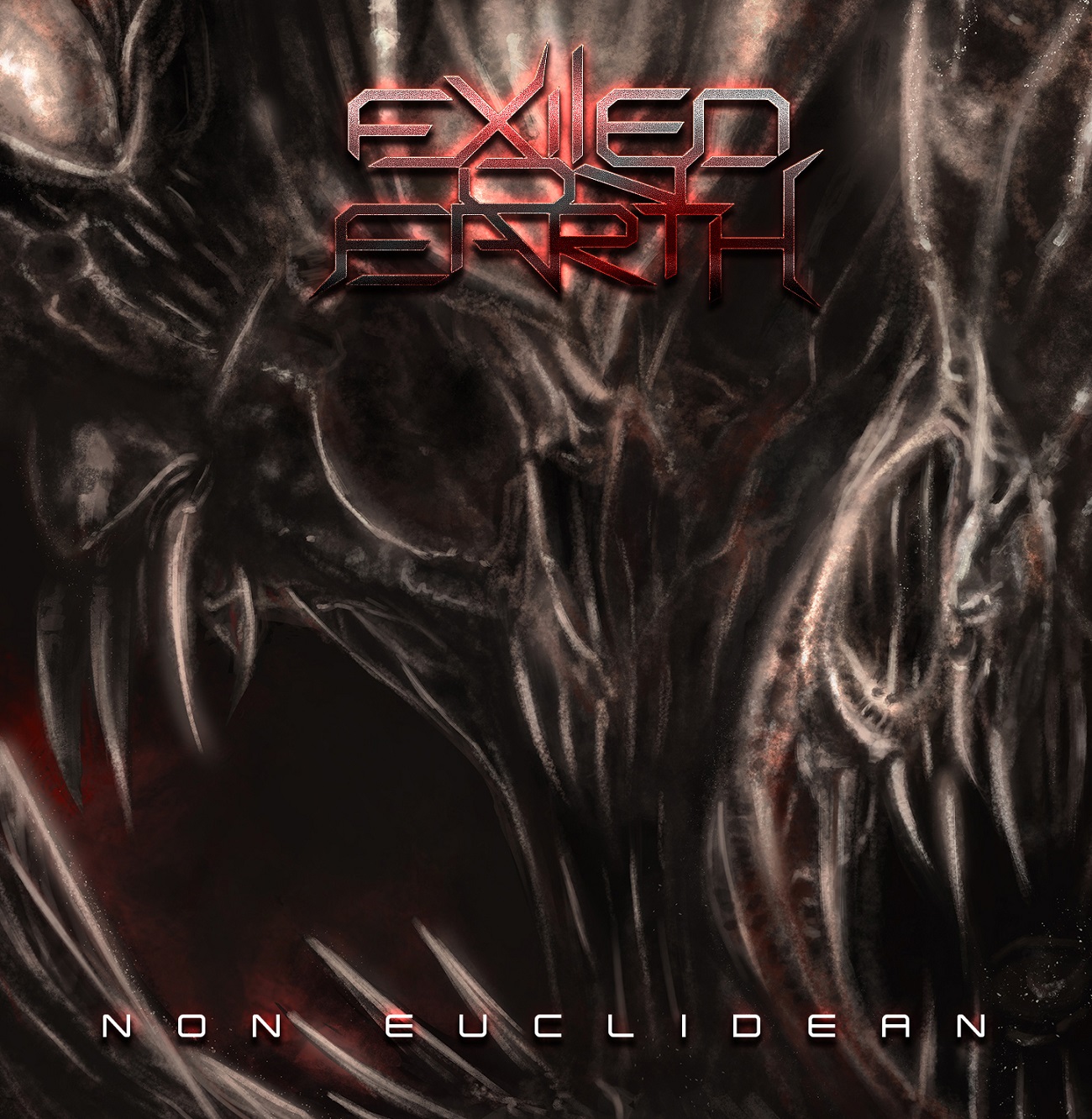 Since their beginning, musicians always tended to play Thrash/Death with some as technical as melodic accents, and this new record doesn't change anything to their plan. We find this vigorous and fast mixing from Parsec Devourer, the first song. Rhythmic is intense, and vocals perfectly land on it, using some Thrash patterns for the dynamic aspect, just like on Vault of the Decimator. The song focuses on Death Metal influences and includes a bit of clean vocals, reaching Progressive Metal before leaving us on Mythoscondria, an Old School-sounding song. Technicity hints can be spotted on furious harmonics, and the band alternates with some sharp melodies, as The Cult of the Ivory Grace. Accelerations give birth to some dissonant parts, but the sound is sometimes quieter and catchy.
Non Euclidian allow us to breath for a moment with a soft melody before going back to Vordeghast Wood(Mater Eternitas), a song that highlights a lot an atmospheric bass sound, while clean vocals adds a new dimension. We continue with Tindalos, a track that reconnects with a rawer and more imposant sound, allowing however some piercing harmonics to join the rhythm part, as well as lead parts by all instruments. Last song, Forager of Sanity is halfway between a groovy rhythmic and Old School Thrash Metal's spite that the band weaves until the end.
Including more and more elements to their Thrash/Death, Exiled on Earth gives Non Euclidean an interesting Progressive dimension. Compositions pick in the all the band's influences, and the final result is worth to hear.