From the depths of Russia, Second to Sun awakes again.
Founded in 2011, the band changed its style under the pulse of Vladimir Lehtinen (guitar, Vintergata, Voivotus, ex-Epoch Crysis), its founder. Gathered by Theodor Borovski (drums, Goot, The Lust, ex-Drunemeton), Gleb Sysoev (vocals, Grima, Ultar, ex-Deafknife) and Maxim (bass, Grima, Ultar, ex-Deafknife), the band unveils Leviathan, their eighth full-length.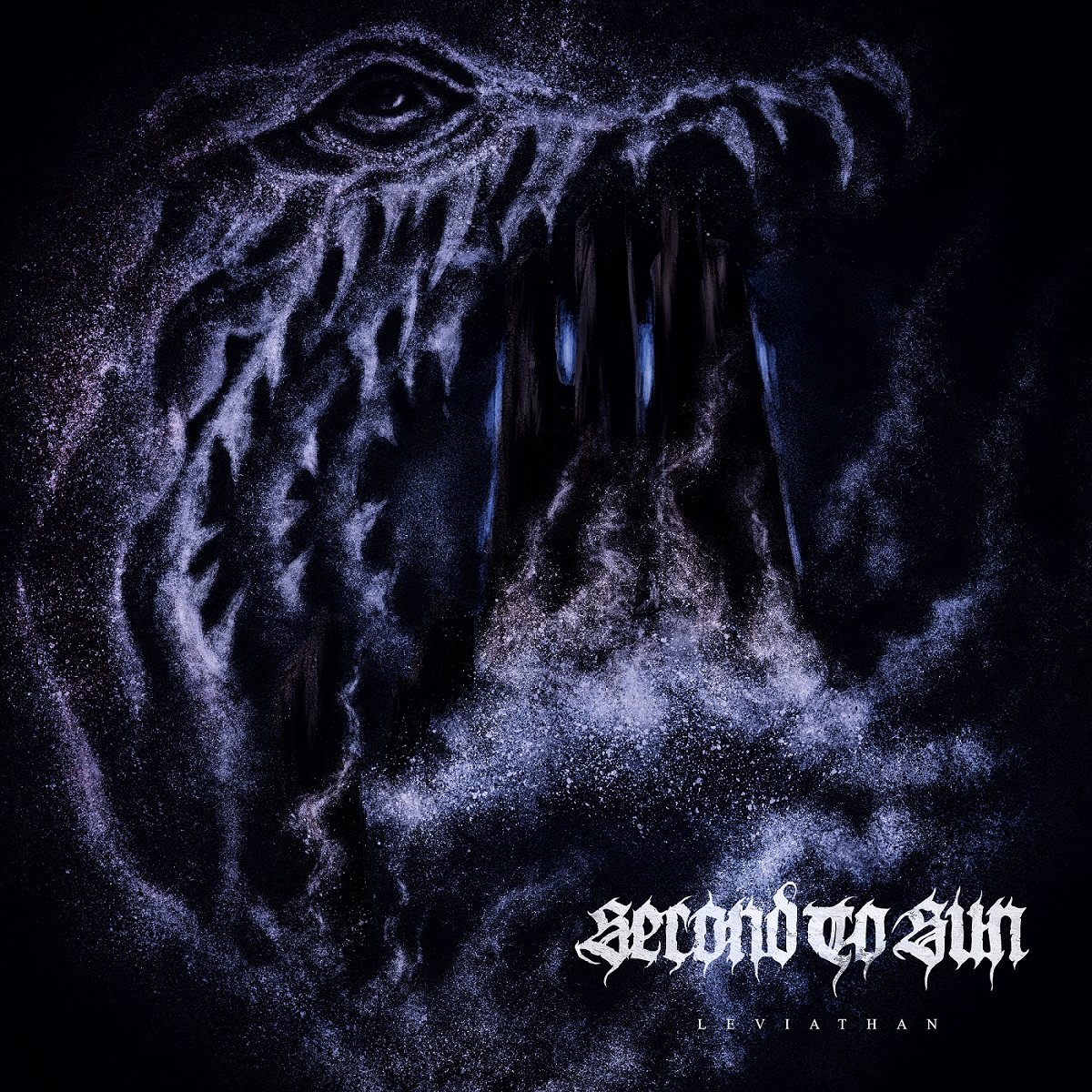 It is with the long Eerie that the album begins. A first contact with a visceral, aggressive and haunting blackness that instantly shroud us with its dark scrolls while lacerating us. Interrupted by soaring breaks, the intense rhythmic and the heartbreaking howlings restlessly hauls us to those obscure depths. More dissonant, Marsch der Wölfe is an oppressive song, served by a vocalist at the top of his shape that doesn't hesitate to terrify us then resurrect this slow rhythm before The Emperor in Hell. We find those heady and airy melodies that give the raw rhythmic a special flavour, as well as the mesmerizing harmonics of I Psychoanalyze My Ghosts. The song is very catchy, sometimes even groovy, and we let the band guide us.
Come back to raw ferocity with Shaitan, a song with piercing harmonics that follows unhealthy screams on a fast-paced rhythmic. Between vivid Black Metal and more weighing touches, the band is fully unleashed before an oppressing break named The Engraving of Gustave Doré. For those who already know the painter's gruesome universe, this ambience perfectly fits to his art. Leviathan is the next one, linking again with a warlike Post-Black full of harmonics and seizing howlings, airy parts and riffs full of feelings at the service of the mythical creature. Very long, the song benefits to some breaks to increase intensity before a quieter but more frightening final part. Black Death, Spirits, and Werewolves offers us a frightening and mystial break before November, the freezing last composition. All the power and the coldness of the russian's universe unfolds one last time in front of us. Between chaos, melancholy and black melodies, the sound finally fades off in the void.
Even if their last production was amazing, Second to Sun earned again in intensity Leviathan is their most dark and ice-cold album, but also the most impressive one. Nothing can stop them.
90/100