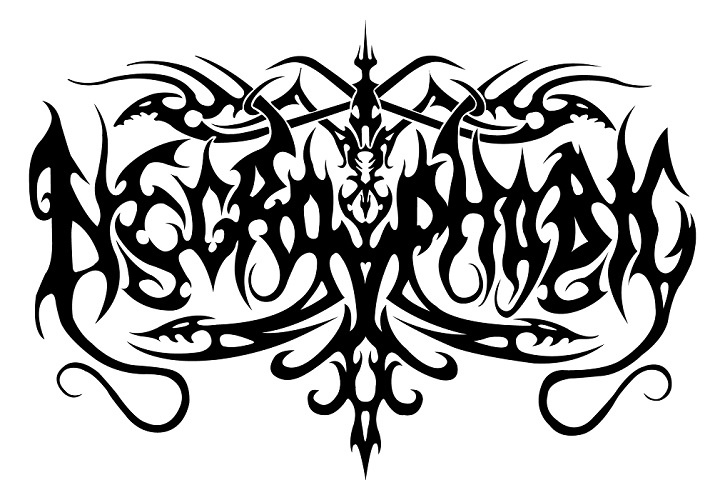 Darkness let Necrophobic offer us a new album. Founded in 1989 the band releases Dawn of the Damned, after some line-up changes. Nowadays composed of Joakim Sterner (drums), Anders Strokirk (vocals, Blackshine, ex-Mykorrhiza), Sebastian Ramstedt (guitar, Ordo Infernus, ex-Black Trip, ex-Nifelheim), Johan Bergebäck (guitar, Ordo Infernus, ex-Black Trip, ex-Nifelheim) and Allan Lundholm (bass, Interment, Moondark, ex-Circle of Chaos), the swedes are ready.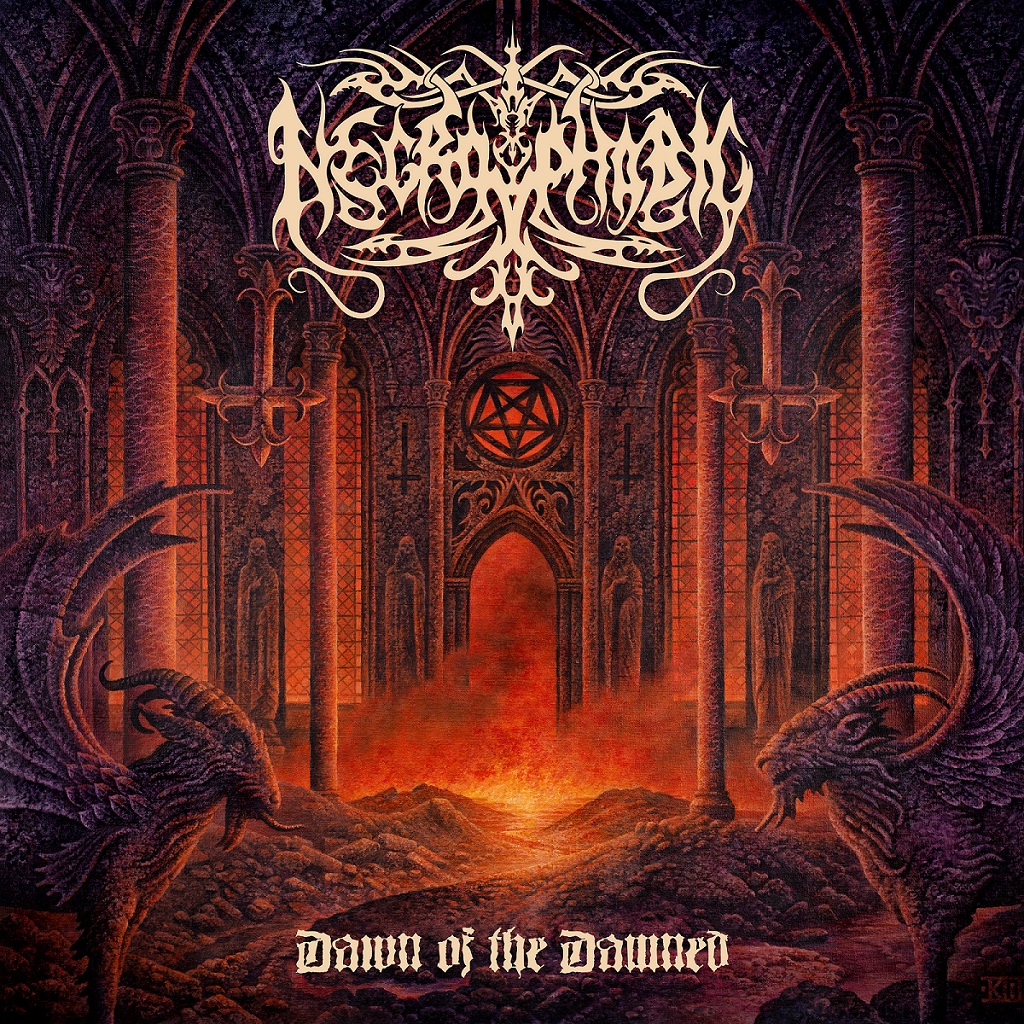 Worrying but melodic, Aphelion perfectly introduces this album, before Darkness Be My Guide strikes. Between piercing leads, fast-paced rhythmic and gravelly voice, we instantly recognize the swedish touch. The band barely slows down for a short break, but the rhythmic comes back, and in particular this lead guitar part that reminds their influences. We go to the ice-cold Dark Mirror, a majestic composition that wonderfully fits to the band's discography, adding this warlike aspect, while Tartarian Winds is more groovy. A raw Old School touch can be felt, linking again with this Melodic Black/Death basis. The long The Infernal Depths of Eternity is the next one, initiating a blackness atmosphere thanks to soaring harmonics and fierce leads. Impossible not to be caught.
We get back to a solid rhythmic for Dawn of the Damned, that strikes after a soft introduction. Riffs are sharp on this eponymous track, just like for The Shadows. Slower but far from being less intense, the composition gradually hypnotises us, skillfully adding pure Death Metal harmonics. A wall of raging sound hits for As the Fire Burns, full of those intensive and shrilling lead parts. The song is really faster, and the drums strengthen this feeling of permanent aggression. We come back to melancholic tones for The Return of a Long Lost Soul, another long and haunting song that allows the band to weave a dark and mesmerizing universe. Some speedings are part of the bill for some epic solos before Devil's Spawn Attack, the last song. Many Thrash influences link to Black Metal melodies as well as piercing vocals from Schmier (Destruction, ex-Panzer) to refine this tribute.
A demonic aura shrouds Necrophobic since their beginning, and Dawn of the Damned only strengthens it. Between Black Metal, Death Metal and piercing melodies, the band still improves this dark art in which they became masters years and years ago.
90/100