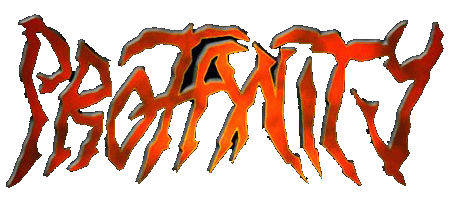 The Profanity machine is back.
Created in 1993 in Germany by Thomas Sartor (guitar/vocals), the band plays pure Death Metal. With years, Armin Hassmann (drums) and Lukas Haidinger (bass, Distaste, Genocide Generator, live for Nervecell…) joined them, and the band today offers us Fragments of Solace, its fourth full-length.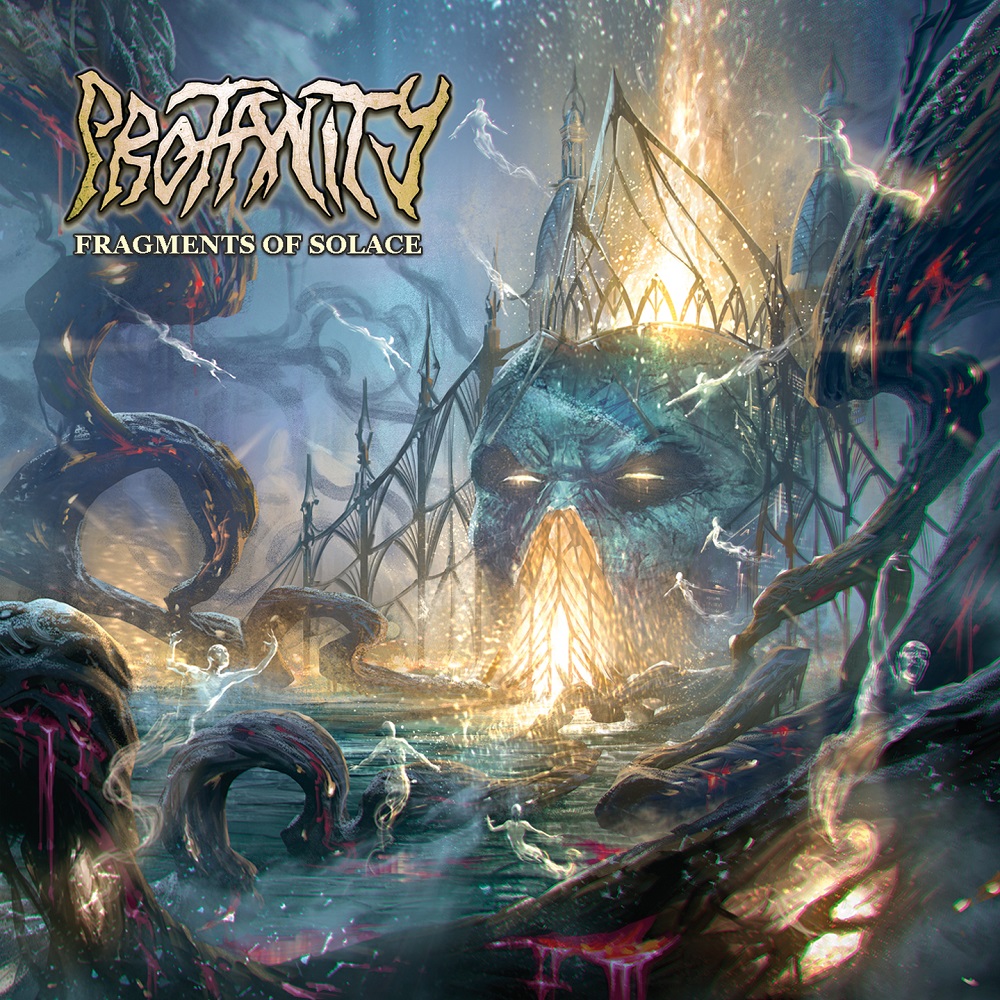 The trio is not the only one to play on this album, because Dave Suzuki (Churchburn, ex-Vital Remains), Matt Sotelo (Decrepit Birth), Dmitry Orlov (Fetal Decay, Criminal Element, ex-Vomit Remnants), Terrance Hobbs (Suffocation, ex-Criminal Element) and Martin Bauer (ex-Profanity, ex-Obscura) accompany them.
We begin with the very heavy Disputed Territory, a composition that literally smashes us without forgetting the technical aspect, but also the band's Old School roots. The mix lets place to every instrument, and above all piercing and unhealthy leads, just like on Progenitor of the Blaze. The song focuses much more on the musician's performances, but never lets heavy parts aside, as they are part of the band's personality. A quick ambient part on the end lets place to the convoluted Reckless Souls. Once again, the song takes benefit of the musicians technical feats, while offering an effective rhythmic on which they skillfully place their different lead parts.
Longer, but also more ambient, Where Forever Starts melts intense technicity and the band's brutality to more airy parts, while cultivating a rich and interesting Progressive aspect, as well as complex riffs and rhythm changes. Towards the Sun is a rawer composition, that tends to an unfurling violence that never stop to gets stronger, in particular to the guests appearance that graft themselves to the song. In addition to Slam Death howlings, we also have some more piercing riffs like on Ceremony of the Rotten. The song has a striking force that develops itself thanks to lead parts, but that won't let you insensitive due to its fastness and its effectiveness. We end with The Autopsy, a short but very strong song to allow the band two minutes to bluntly smash us before the album ends.
Profanity awakes again, and Death Metal is marked. Fragments of Solace skillfully melts strength and technicity, as well as very useful and interesting guest appearance from qualitative people of the scene.
85/100